'Happytime Murders' PSA Warns Against The Dangers Of The Deadly Drug Syrup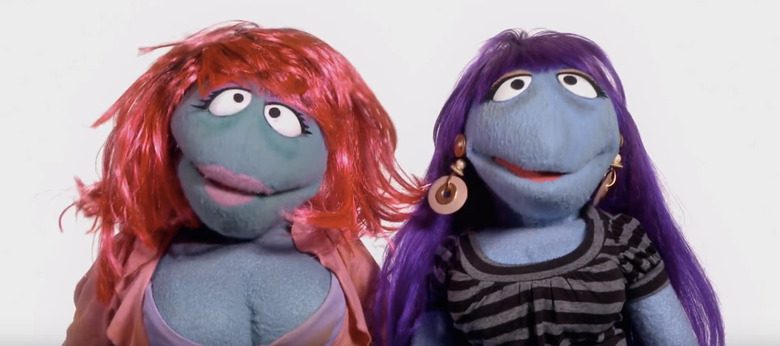 As we come to the end of summer, we're getting close to the release of what could be the raunchiest puppet movie you've ever seen. The Happytime Murders follows a murder mystery in a world where humans and puppets co-exist. But somebody is mercilessly killing the puppet cast members of a classic TV show, and it's up to a human cop (Melissa McCarthy) and a puppet detective to solve the case.
However, murder isn't the only danger in the world of The Happytime Murders. It turns out drug addiction is a big problem for some of our puppet pals, but they don't do drugs like cocaine, heroin, acid or meth. Instead, puppets get their fix by doing syrup. And that's not slang for anything. It actually means syrup, as in the kind you put on pancakes. If you don't believe us, there's a PSA warning puppets about the dangers of syrup that you can watch below.
Watch the Happytime Murders PSA for Syrup
According to io9, it's various forms of sugar that puppets get high on. Apparently our these dirty puppets do lines of sugar like it was cocaine, and there are plenty of other things they do to get high as well. But surely we don't need to know all of them so there are some hilarious surprises for us to see when the movie opens later this month.
Here's the official synopsis:
No Sesame. All Street. The Happytime Murders is a filthy comedy set in the underbelly of Los Angeles where puppets and humans coexist. Two clashing detectives with a shared secret, one human (Melissa McCarthy) and one puppet, are forced to work together again to solve the brutal murders of the former cast of a beloved classic puppet television show.
The Happytime Murders arrives on August 24, 2018. Check out our set visit report right here.