'X-Men: Dark Phoenix' Will Undergo Reshoots, Three-Month Rumors Inaccurate [Updated]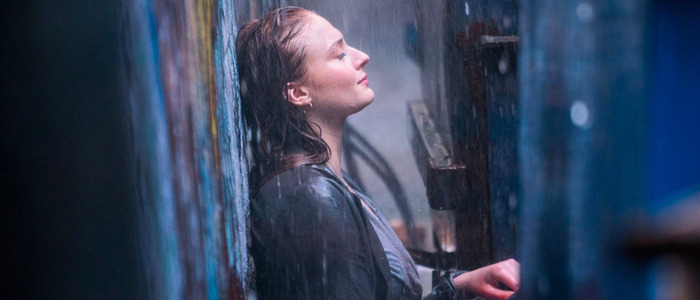 Update #2: We've added some speculation in our original post below as to how these conflicting reports took place.Update: A new report has debunked the previous reports that X-Men: Dark Phoenix was set to undergo three months of reshoots. Collider reports that the X-Men sequel will go back to Montreal for additional photography for no longer than two and a half weeks. Our original story follows.
***
Dark times may be ahead for the production of X-Men: Dark Phoenix. After initial photography was completed last year, it was expected that Simon Kinberg's upcoming X-Men sequel would undergo reshoots, but new reports of a lengthy reshoot schedule suggest quite a literal rebirth for X-Men: Dark Phoenix.
20th Century Fox has reportedly scheduled the X-Men: Dark Phoenix reshoots to span three months, according to a report from the Quebec Film and Television Council courtesy of Montreal newspaper La Presse (via CBR). However, Collider reports that sources close to the production expect X-Men: Dark Phoenix reshoots to last last two and a half weeks.
Why is there such a big discrepancy between the two conflicting reports? The reason for conflict could be that the local Montreal press was referring to the length of the reshoot production in total — the time that it would take to re-open the production office, build sets, and prepare for photography before the actual reshoots begins.
Pierre Moreau, the president of the QFTC, revealed that the production of the film is heading back to Montreal, Canada, where Dark Phoenix and all the recent X-Men films have shot. Moreau adds that "They are re-shooting the ending of the film." The Collider report confirmed that the last third of the film will receive most of the additional photography, including some additional action, a couple of new scenes, and some new shots for existing scenes.
All the main actors from the film, including Sophie Turner, Jennifer Lawrence, James McAvoy, Michael Fassbender, and Jessica Chastain, will return to Montreal, Canada for the additional photography.
Reshoots in and of themselves are not a red flag. Additional photography is a standard part of the blockbuster business and often last two to three weeks. Major tentpoles like Star Wars movies build weeks of reshoots into their schedules. Marvel Studios reshoots are generally two weeks, according to Marvel chief Kevin Feige, who says that based on the film, they can "have three days of reshoots, some that have fifteen days, twenty days if not more."
It's the latest twist in X-Men: Dark Phoenix's troubled road to production. Originally slated for a November 2018 release, the film was then pushed back to February. Following that, there was a brief moment in time where both Josh Boone's The New Mutants and X-Men: Dark Phoenix seemed to have been pulled from Fox's schedule, but the IMAX confirmed both films' delayed release dates in 2019. X-Men: Dark Phoenix's initial photography took four months, lasting from June 2017 to October 2017.
X-Men: Dark Phoenix is currently set to hit theaters on February 14, 2019.