Fangoria Sets Director Chelsea Stardust For Horror Comedy 'Satanic Panic'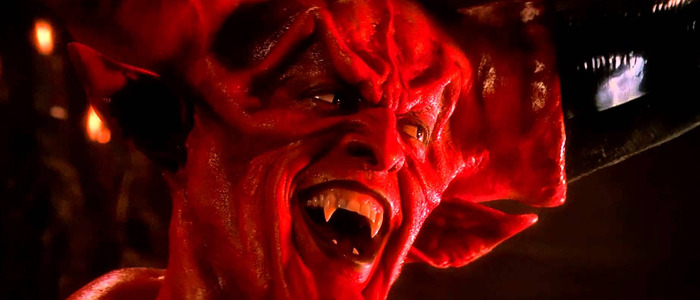 Fangoria is back, and in addition to new issues of the classic horror magazine, the beloved genre company will be producing new movies. They just released a trailer for Puppet Master: The Littlest Reich, and now they've set director Chelsea Stardust to direct a brand new horror-comedy called Satanic Panic.Deadline first reported the details, including the description that the film's plot follows "a pizza delivery girl at the end of her financial rope who has to fight for her life — and her tips — when her last order of the night turns out to be high society Satanists in need of a virgin sacrifice." Producer Dallas Sonnier (Bone Tomahawk) seems to be setting the bar pretty high:
"Our movie screams for a female director's vision, and we had a blast getting to know several truly talented candidates. With Chelsea at the helm, I feel strongly that we have a future horror comedy classic on our hands that will be celebrated by Fangoria audiences who crave wickedly entertaining, boundary-pushing movies."
Stardust just made her feature directorial debut on a movie called All That We Destroy, which we haven't seen yet. She's still a bit of a question mark, but this movie has a terrific premise and I'm looking forward to seeing her work some magic with it.
Sonnier will produce alongside Amanda Presmyk and Adam Goldworm (Masters of Horror), while Fangoria's Phil Nobile Jr. and Adam Donaghey are set to executive produce. Mohawk co-writers Grady Hendrix and Ted Geoghegan reunited to craft the story for this film, and Hendrix wrote the script. Puppet Master: The Littlest Reich's Tate Steinsiek will handle the special effects; his previous credits include mainstream fare like The Amazing Spider-Man and more gruesome work on movies like S. Craig Zahler's upcoming film Dragged Across Concrete.
Also worth noting: Satanic Panic will be the second pizza delivery-related horror film in recent memory, because A24 has a Chance the Rapper-led movie called Slice coming out...well, uh, sometime soon. (The distributor has been very secretive about a release date for that one.)
Casting has already begun and filming begins in two months in Texas, so I imagine we'll be hearing more about this one soon.