'Homeland' Is Ending With Its Eighth Season [TCA 2018]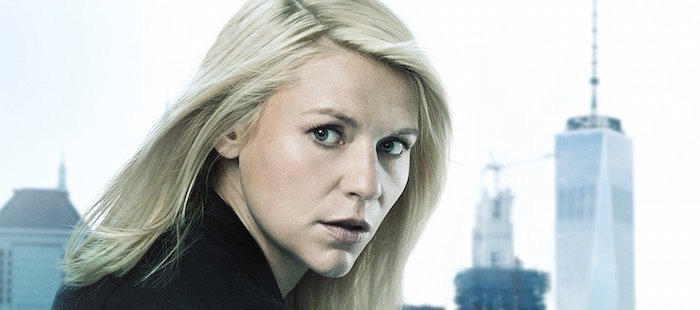 For a few years, Homeland fans knew that future seasons were guaranteed. Even before season 6 aired, Showtime renewed it for seasons 7 and 8. With season 8 is coming next year, the decision to keep the show going or end it had to be made.
Speaking in front of the Television Critics Association on Monday, Showtime CEO David Nevins announced that the decision had been made. Homeland's eighth season will mark the end of the series.
"The eighth season of Homeland, premiering in June 2019, will be its farewell season," Nevins said.
This was not Nevins bringing the hammer down. On the contrary, he loves Homeland and Homeland has done wonders for Showtime subscriptions. But when a creator like Alex Gansa says it's time, Nevins respects his wishes.
"Alex Gansa will be bringing his show, which has won eight Emmys and five Golden Globes, to its proper conclusion," Nevins said. "I cannot say enough about how much Homeland has meant for the acceleration of our brand, not to mention to me personally. It was the first show that I greenlit when I came to Showtime."
Nevins also wanted to be sure that reports don't say Homeland was cancelled. It's not cancelation when the creators end on their own terms.
"Now, when you tweet this out, I do not want to read the word 'cancellation,'" Nevins told reporters. "Anybody who writes 'cancellation' has to pay for their own drinks at our cocktail party tonight."
It wasn't only Gansa who decided to wrap up Homeland. Star Claire Danes agreed too. It's understandable when you consider the intensity of Carrie Mathison every season and Danes has to perform it.
"Alex and Claire both started talking about it towards the end of last season," Nevins said. "I asked, 'Are you sure? Let's think about it. Let's take a few months to sleep on this.' But when they were resolved, it seemed like it was the right time. Alex brought it in. Claire has been the mainstay, and the two of them finally made the decision."
The good news is that fans will get a conclusive end to the story of Carrie Mathison and Saul Berenson (Mandy Patinkin), two beloved characters who have sacrificed their happiness and well-being to protect the country from terrorists. This is a rarity in an era when shows either get milked dry, or unceremoniously cancelled before a satisfactory wrap-up.
President of Programming at Showtime Gary Levine promised the final season would end Homeland on a high note.
"I think we have to say that that show is not limping into the sunset," Levine said. "I mean, last season was one of its best seasons ever, and it's just remarkable how Alex and Claire and Mandy and everyone involved in that show, Lesli Linka Glatter, just reinvented every year and find so many unbelievable ways to anticipate world defense that it's almost eerie."
Homeland season 8 premieres in June 2019.