Sequel Bits: Mission: Impossible – Fallout, Halloween, Hobbs & Shaw, The Predator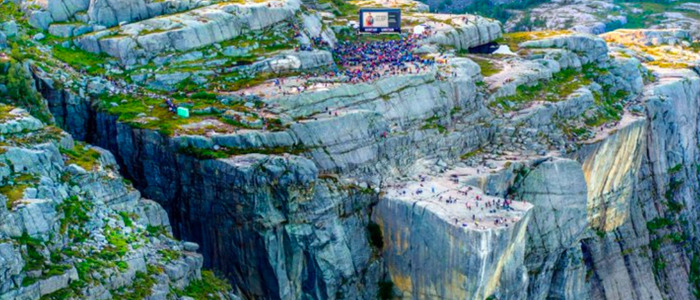 In this edition of Sequel Bits:
An incredible outdoor screening of Mission: Impossible – Fallout
The newest Halloween movie gets an official rating
Jason Statham talks about how the Fast & Furious spin-off will be different from that franchise's other movies
A new poster for Shane Black's The Predator
Arnold Schwarzenegger has begun shooting Terminator 6
And more!
2,000 feet, 2,000 people, 4 hours of hiking. The most impossible screening of #MissionImpossible Fallout. Thank you all for coming! I wish I could have been there. pic.twitter.com/ufi1FkP6KI

— Tom Cruise (@TomCruise) August 2, 2018
Superstar Tom Cruise shared this photo of Paramount's jaw-dropping special screening of Mission: Impossible – Fallout, which took place at the top of Norway's Preikestolen, also known as "Pulpit Rock," the site of the movie's phenomenal action climax. This reminds me of the Alamo Drafthouse's Rolling Roadshow screenings, which show movies at the actual locations where they were filmed. They once showed Close Encounters of the Third Kind at Devil's Tower in Wyoming, and I imagine them seeing this and adding it to their list of dream screenings. I wouldn't be surprised to see another one of these pop up in a few years.
In a quick red carpet interview with Collider, Cruise revealed that he and writer/director Christopher McQuarrie have entertained the idea of filming a Mission: Impossible sequence in space. M:I 7, anyone?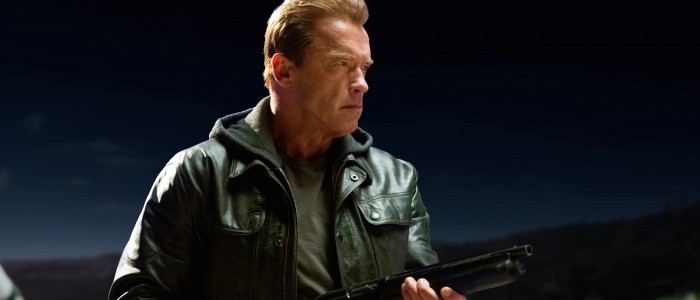 While we've already seen some set photos and one official photo revealing the women of Terminator 6, TheTerminatorFans have figured out that franchise star Arnold Schwarzenegger has joined the cast on set in Budapest, Hungary to begin filming his portion of the movie. He's back.
Terminator 6 arrives in theaters on November 22, 2019.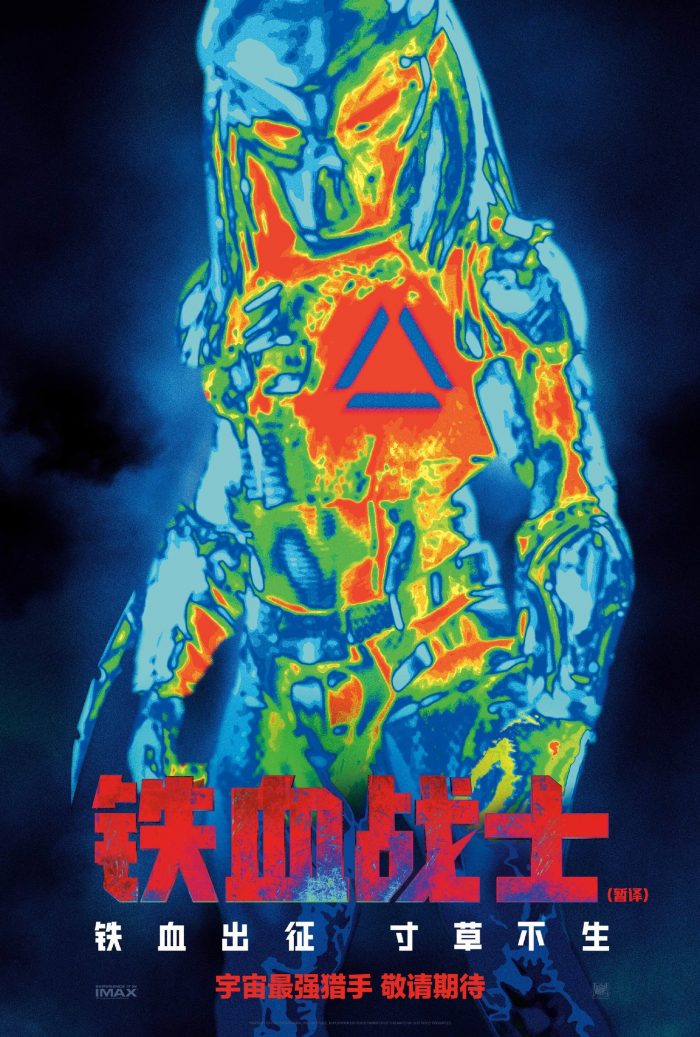 GeekTyrant points us to this new Chinese poster for The Predator, which features the title alien in the crosshairs – possibly the crosshairs of the Super Predator, the genetically enhanced Predator that seems like it will be the ultimate villain of this movie. The Predator hits theaters on September 14, 2018.
Rated R for horror violence and bloody images, language, brief drug use and nudity. #HalloweenMovie

— Ryan Turek (@_RyanTurek) August 1, 2018
Ryan Turek, the VP of feature film development at Blumhouse, recently shared on Twitter that the company's upcoming Halloween sequel has officially received an R rating, and it sounds like it's for all the reasons you'd expect from a movie like this. The trailer is killer and the Comic-Con footage was a blast, so we can't wait to check this one out for ourselves when it arrives on October 19, 2018.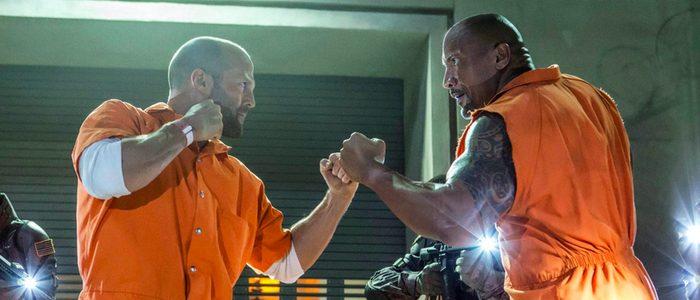 And finally, Collider caught up with actor Jason Statham and asked him about Hobbs and Shaw, the Fast & Furious spin-off movie that will see his character, Deckard Shaw, team up with Dwayne Johnson's Luke Hobbs. The actor explained how the movie's director is going to approach this story in a "real" way:
"I think Dave Leitch's taste is a little more grounded and a little darker. If you see Atomic Blonde, and it is just superb, his taste is definitely in a world that is sort of how you described it. I think he's looking to do something that doesn't look exactly like a Fast movie. Although it's the Fast characters, he's trying to do his own thing with it and give it a real sense of credibility. I think Dave is going to get this one gritty, and real, and fucking hardcore...
He's really efficient and he really cares about the characters. We're trying to build out my [character's] relationship with my sister and with my mother and what that means. What my relationship is with [recently cast villain] Idris [Elba] and all these other things. He really cares a lot...
He wants to have the raucous laughs, the funny shit, the intense action and the great drama and the meaningful stuff. Dwayne's got his relationship with his mother and the daughter. There's loads of good stuff in it. I'm fucking excited."
Hobbs and Shaw hits theaters on July 26, 2019.