'50 Shades Darker' Director James Foley To Helm 'Alcatraz' Movie That Probably Won't Be As Cool As 'The Rock'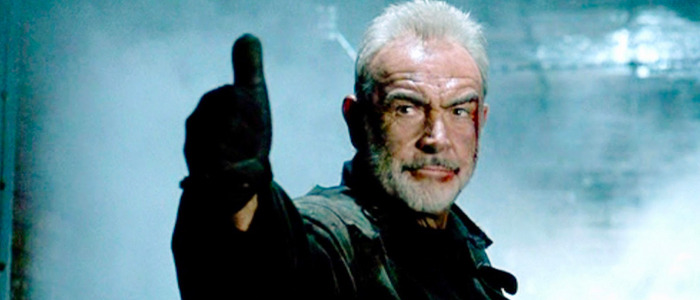 James Foley, director of Fifty Shades Freed and Glengarry Glen Ross, is set to helm Alcatraz. The film is based on the true story of three men who successfully escaped from the notorious prison and were never found. That sounds fine, I guess, but we all know this won't be as cool as The Rock.
Remember The Rock? Man, that movie is entertaining. Nicolas Cage and Sean Connery have to break into Alcatraz to stop Ed Harris from launching chemical weapons. It kicks ass, and it even got itself a Criterion Collection release! Pretty cool! Anyway, there's a new movie about Alcatraz in the works, and it contains neither Nicolas Cage nor chemical weapons, so I can't help but ask: what's the point?
Collider reports James Foley is going to helm Alcatraz, based on the real-life June 1962 Alcatraz escape in which inmates Clarence Anglin, John Anglin, and Frank Morris broke out of the prison. The trio put wax figures in their bunks to disguise their escape, then broke out via a utility corridor. They climbed into a makeshift raft and launched themselves into the San Francisco Bay. The three men were never found, and the FBI ultimately concluded the trio likely drowned. But since their bodies were never recovered, and there's always a chance they actually got away.
This story was previously chronicled on screen in the 1979 Don Siegel flick Escape From Alcatraz, starring Clint Eastwood as Frank Morris. It's a pretty good movie! But it does not feature Nicolas Cage saying, "You're the Rocket Man!" before firing a rocket straight into Tony Todd's chest, so let's be honest: it's not as good as The Rock.
Per Collider, this new film will follow the Escape From Alcatraz model, and make Frank Morris the main character. Morris was in Alcatraz for bank robbery. Basil Iwanyk and Gianni Nunnari, producers of 300 and John Wick, are producing the film, and the script was penned by Ian Mackenzie Jeffers. Jeffers co-wrote the screenplay to the fantastic, underrated The Grey, the film that pitted Liam Neeson against wolves and the existential dread of death.
Foley is a good director, Jeffers is a good writer, and this story is inherently cinematic. It might turn out to be pretty damn good. But I ask you: will it have a scene where Sean Connery dramatically pulls open a door, steps directly into frame, and shouts, "WELCOME TO THE ROCK!"? I think not.