Red Light! Green Light! Mondo Announces 'Mission: Impossible' Vinyl Soundtrack Release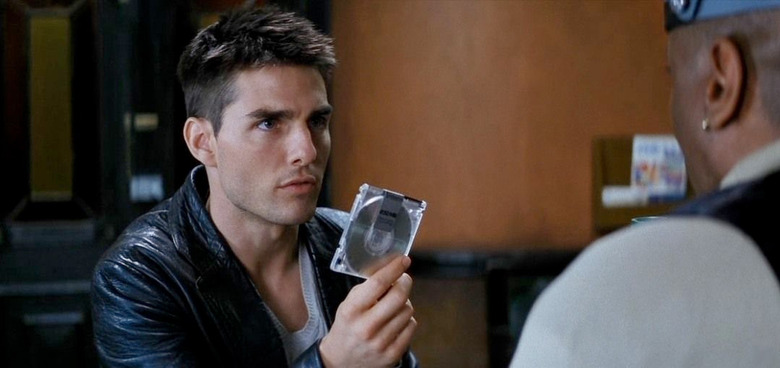 You mission, should you choose to accept it...I wonder, did you ever choose not to? Well, when it comes to new vinyl soundtrack releases from Mondo, the answer is no, especially when it comes to Mission: Impossible.
Mondo has announced a vinyl release for the original Mission: Impossible score composed by Danny Elfman for the 1996 adaptation of the classic television series. Complete with cover art that looks like an old school vinyl album from the 1970s, this is the perfect vinyl release for an incredible soundtrack.
Mondo Mission Impossible Vinyl Soundtrack
Danny Elfman's score for Mission: Impossible is unlike most of the work the composer has done on the big screen, especially when compared to his work for director Tim Burton. Elfman uses Lalo Schifrin's signature themes from the original series in a way that adds new life and energy to the classic TV show's orchestral arrangements. It's difficult to find scores as good as this one in blockbuster movies nowadays. Just listen to "Train Time" if you haven't heard it in a while:
This is the first time the Mission: Impossible soundtrack has been available on vinyl, and you can either get it in a limited edition "Red Light/Green Light" vinyl (limited to 1,000 copies) inspired by the explosive piece of gum given to Ethan Hunt (Tom Cruise) by Jack Harmon (Emilio Estevez). Or you can pick it up in the standard translucent red vinyl. Each version features liner notes by Brian Satterwhite. You can buy them right now on Mondo's website.
Here's the official tracklisting for the Mondo Mission Impossible vinyl soundtrack:
Side A
01. Sleeping Beauty
02. Mission: Impossible THeme
03. Red Handed
04. Big Trouble
Side B
05. Love Theme?
06. Mole Hunt
07. The Disc
08. Max Found
09. Looking For "Job"
Side C
10. Betrayal
11. The Heist
12. Uh-Oh!
13. Biblical Revelation
Side D
14. Phone Home
15. Train Time
16. Ménage à Trois
17. Zoom A
18. Zoom B