Matt Reeves Expects A Draft Of 'The Batman' In Two Weeks, Will Be A "Noir-Driven Definitive Batman Story" [TCA 2018]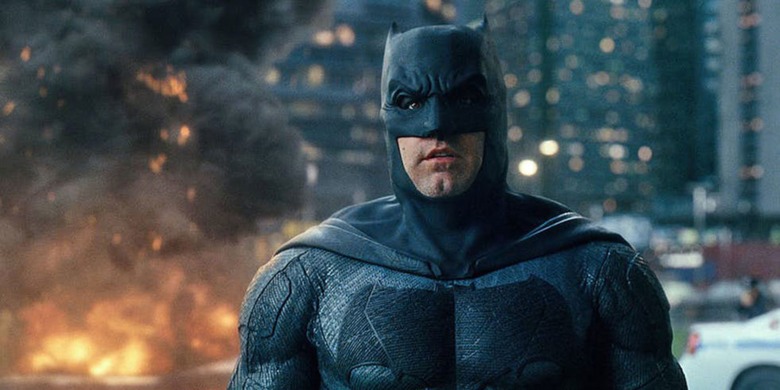 Matt Reeves was on a Television Critics Association panel today to promote his midseason Fox drama The Passage, based on the novel by Justin Cronin. After the panel, Reeves gave reporters and update on his The Batman film. Here's what he had to say about a potential shooting draft, production start date, Ben Affleck's continued role in the film, those Year One rumors and more.
The Script Could Be Done Very Soon
Reeves has been talking about The Batman as a hypothetical since he was announced as the director. Now he says he's honing in on a script.
"We are working on getting our draft [in] the next couple weeks," Reeves said. "Right now, my head is totally into the script. Right now, I'm going to be leaving here to go back to work on the script."
What's more, this draft could be on the fast track to film early next year.
"What we've talked about is hopefully in the spring or early summer, something like that," Reeves said.
Rumors of Ben Affleck's Retirement Have Been Exaggerated
It's been reported, and even inferred from Affleck himself, that he would not reprise the role of Bruce Wayne/Batman in The Batman. Reeves said he was still speaking with Affleck, but was coy about who might play the caped crusader in the film.
"There are ways in which all of this connects to DC, to the DC universe as well," Reeves said. "We're one piece of many pieces so I don't want to comment on that except to say that I'm focused very specifically on this aspect of the DC world."
After the connected movies from Man of Steel through Justice League, DC announced plans to focus on more individual movies. That also gives Affleck an out, but Reeves' suggestion that there's a way to have Affleck involved, without ruling out recasting a younger Batman, is intriguing.
The most obvious idea could be that the Bruce Wayne we know as Ben Affleck could bookend the movie, recalling this case from his younger days. Two Batmen for the price of one!
Reeves added that the shift in direction for DC films did not alter his plans for The Batman.
"From the beginning, what I had always spoken about with Warner Brothers and what I was excited about was being in the Batuniverse and really doing something within that sphere," Reeves said. "That was always what it was going to be so in that way it hasn't changed a lot since I first met with them. It's very much the same thrust if that makes sense. A lot of things have happened since then but the movie, and why I'm excited about it, is it continues to be the same inspirations and excitement of what we talked about in the beginning."
It's Not Year One
Reports pegged The Batman as an adaptation of the comic book arc Year One, which was also the subject of a Batman reboot developed by Darren Aronofsky in 2000 that never came to pass. Reeves confirmed The Batman is not a retelling of Year One.
"We're not doing any particular [comic]," Reeves said. "Year One is one of the many comic books that I love. We are definitely not doing Year One. It's just exciting to be focused very specifically on a tale that is defining for him and very personal to him. Obviously we're not doing an origin tale or anything like that. We're doing a story that is definitively Batman though and trying to tell a story that's emotional and yet is really about him being the world's greatest detective and all the things that for me, since I was a kid, made me love Batman."
While Reeves may be a Batman comic book aficionado, he will blend all his favorite Bat tales into something new, reflecting the decades-long history of Batman on screen.
"I've talked about making it a very point of view noir-driven definitive Batman story in which he is investigating a particular case and that takes us out into the world of Gotham," Reeves said. "I went on a deep dive again revisiting all my favorite comics. Those all inform by osmosis. There's no continuation of the Nolan films. It's very much trying to find a way to do this as something that for me is going to be definitively Batman and new and cool."