Noomi Rapace And 'House Of Cards' Actor Michael Kelly Join 'Jack Ryan' Season 2 Cast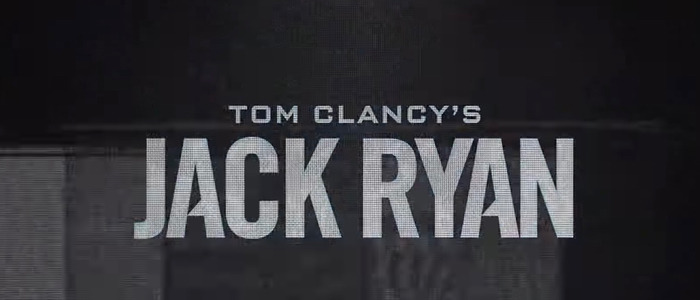 Jack Ryan season 1 hasn't even debuted yet, but Amazon is so excited about the show they went ahead and gave it a second season already. It'll be a while before we see season 2, but casting has already commenced. Michael Kelly, who plays murderous White House Chief of Staff Doug Stamper on House of Cards, will join Jack Ryan season 2 as CIA agent Mike November, while Noomi Rapace will play German intelligence agent Harriet "Harry" Baumann.
The cast of Amazon's Jack Ryan is growing. The first season of the Amazon series starring John Krasinski as an extra-handsome version of Tom Clancy's famous CIA Analyst character will debut at the end of the month, but it's already time to think about the future. During Comic-Con, Amazon announced they had already given the go-ahead for a second season, and now casting for that season is starting to trickle in. The Wrap says that three new actors will join Jack Ryan season 2.
First up, Noomi Rapace, of original Girl with the Dragon Tattoo fame, will play Harriet "Harry" Baumann, a "highly capable, sharply intelligent and intoxicatingly charming BND (Germany's Secret Intelligence) agent, who crosses paths with Jack Ryan in South America." That's quite a description! Just once, I'd like someone to call me intoxicatingly charming. Rapace's career has been a bit all over the place – she appears in high art dramas, and also things like Netflix's Bright. In short, she likes to work, and she almost always turns in a memorable performance.
Next, we have Michael Kelly, who is portraying Mike November, "a smart, seasoned career field officer in the CIA who works with both Jack Ryan and Jim Greer across the new season." Kelly is one of those dependable character actors who has been around for a while, but he broke out in a big way playing the creepy-yet-conflicted Doug Stamper on House of Cards.
Finally, John Hoogenakker is taking on the role of Matice, "a tough and salty American who works black ops for the CIA. At first skeptical of what appears to be a desk-jockey, he quickly develops a new respect for Jack Ryan after seeing him handle himself in the field." I'm not familiar with Hoogenakker, but he's appeared in several TV shows, including Empire, Colony and The Girlfriend Experience.
I did some digging to see if any of these new characters are from Clancy's books, and came up with zilch. Here's what I did learn, though: at one point in the book series, Jack Ryan actually became the President of the United States! I'm assuming Clancy die-hards knew this, but it was news to me. I wonder if the Amazon show will eventually get around to this. Maybe the final season can have Krasinski being sworn-in.
Season 1 of Jack Ryan hits Amazon Prime Video on August 31, 2018.
When CIA analyst Jack Ryan stumbles upon a suspicious series of bank transfers his search for answers pulls him from the safety of his desk job and catapults him into a deadly game of cat and mouse throughout Europe and the Middle East, with a rising terrorist figurehead preparing for a massive attack against the US and her allies.