Mondo Announces 'Teenage Mutant Ninja Turtles' Art Show, Here's A Sneak Peek At What Will Be On Display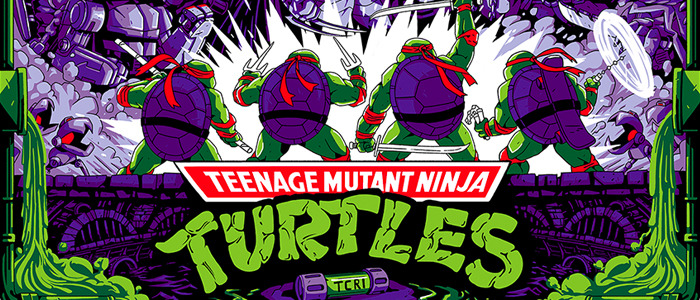 Mondo Gallery, the pop culture haven based out of Austin, Texas, has announced that it will be hosting a Teenage Mutant Ninja Turtles art show later this month, and naturally, they're throwing a pizza party to celebrate. Cowabunga, dudes.
Keep reading to see a few of the pieces that will be on display, from artists like Dave Perillo, Matt Ryan Tobin, and more.
According to the press release, "Heroes in a Half Shell: A Teenage Mutant Ninja Turtles Celebration invites TMNT fans of all ages to celebrate everyone's favorite wise-cracking, pizza-obsessed crime fighters and their cast of heroic allies and evil arch enemies." Personally, I'm really hoping to see one of those Velvet Elvis-style portraits of Krang, the sentient alien warlord who looks like a giant brain. What can I say – the visual of someone standing in line to excitedly buy that is hilarious to me.
The show begins with two events that are free and open to the public: an opening night reception on August 17 from 7:00 – 10:00pm, and then a "TMNT Family Day party" on August 18 from 10:00am – 12:00pm. That party will include pizza, face painting, a photo booth, and more. Once those events have concluded, the show will run during regular gallery hours, Tuesdays – Saturdays from 12:00pm – 6:00pm, through August 25, 2018.
Mondo co-founder and creative director Mitch Putnam issued the following statement:
"We've worked with Nickelodeon a number of times in the past, and we've always loved making TMNT posters, but this is our first time really diving into the depth and breadth of the property. We're honored that a handful of our favorite artists feel as passionately about pizza eating, skateboarding turtles as we do. See you there!"
Teenage Mutant Ninja Turtles Art Show Preview
"Teenage Mutant Ninja Turtles" by Matt Ryan Tobin (Regular and Variant)
"TMNT" by Dave Perillo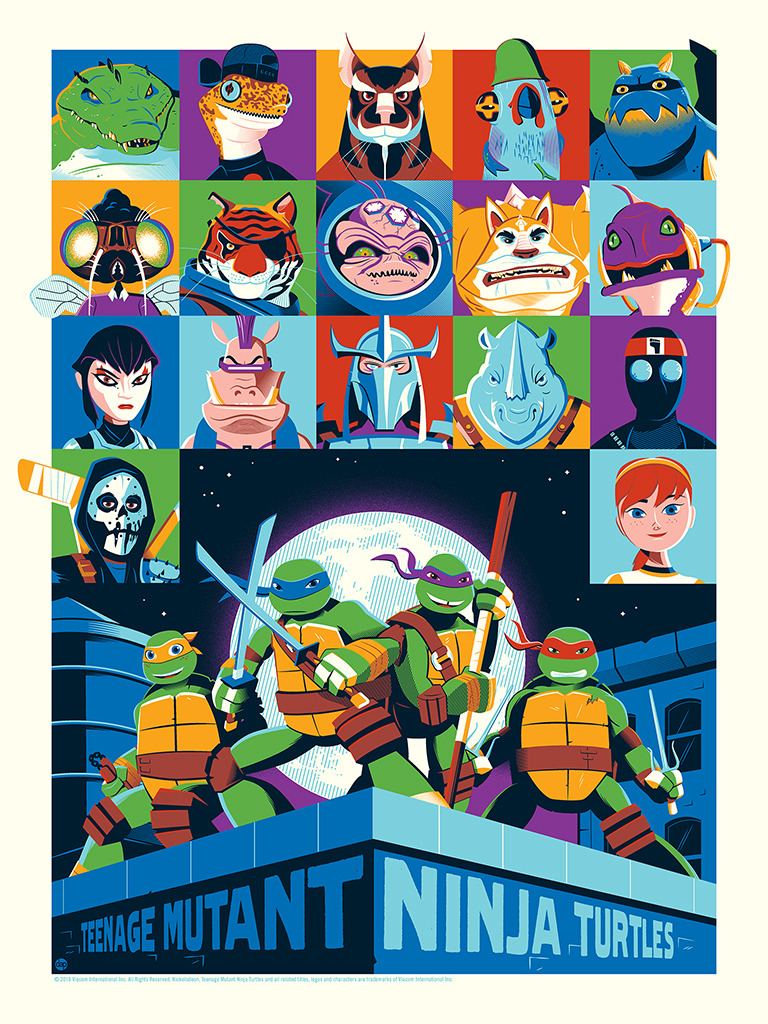 "Technodrome" by Shane Hillman (Regular and Variant)
"Usagi Yojimbo vs the Turtles" by Stan Sakai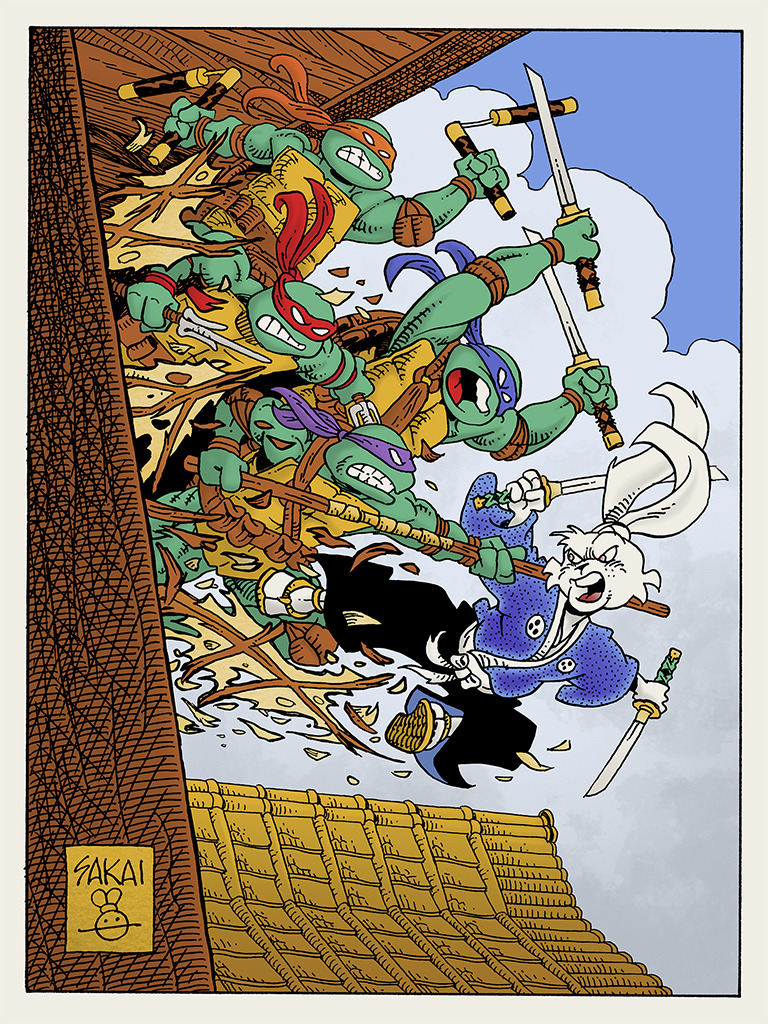 "Teenage Mutant Ninja Turtles 3" by Cameron Stewart (Regular and Variant)
Those last pieces are the best thing to come out of Teenage Mutant Ninja Turtles 3, a movie that even as a kid I could tell suffered a huge drop in quality from its predecessors. And while it's no Velvet Elvis-style Krang, Matt Ryan Tobin's poster, with the huge Shredder towering over the turtles on a skyscraper, is my favorite of this bunch.
The TMNT will return to the small screen when Rise of the Teenage Mutant Ninja Turtles premieres on Nickelodeon on September 17, 2018.