'Better Call Saul' Season 4 Clip Checks In On 'Gene'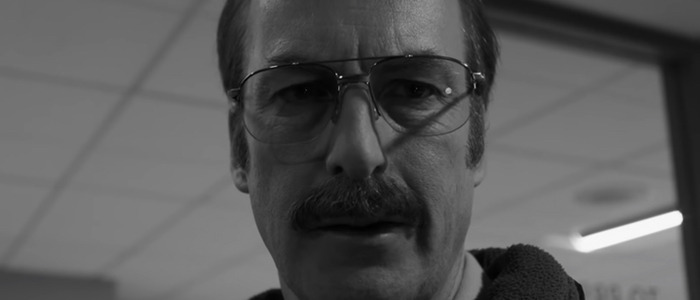 Better Call Saul, one of the very best shows on TV right now, returns for a fourth season this month. The latest season tracks the further misadventures of Jimmy McGill, the man who would be Saul Goodman. In a new Better Call Saul season 4 clip, we check in with Jimmy/Saul during his new life, where he's assumed the identity of Gene, lowly Cinnabon manager.
Better Call Saul Season 4 Clip
While Better Call Saul is a Breaking Bad prequel, every season kicks-off with a flash-forward to events after the end of Breaking Bad. During the final season of Breaking Bad, sleazy lawyer Saul Goodman – whose real name is Jimmy McGill – is forced to go into hiding and assume a new identity. Before he departs, the character tells Walter White, "If I'm lucky, month from now, best-case scenario, I'm managing a Cinnabon in Omaha."
Sure enough, when the spin-off series Better Call Saul began, our first glimpse of the character featured him living a new, depressing life as "Gene", the manager of a Cinnabon in Omaha, Nebraska.
At the start of Better Call Saul season 4, Jimmy (as Gene) ends up in the hospital – something that makes him very, very nervous. He's become paranoid that dangerous people from his old criminal life as Saul are going to track him down and kill him, and now he's constantly looking over his shoulder. This clip shows Jimmy anxiously dealing with the hospital's records clerk, terrified that his phony identity is about to be discovered.
Sooner or later, the show will likely catch up to these post-Breaking Bad events in full. For now, though, I'm happy to spend time in the past. I know this sounds like sacrilege, but I believe Better Call Saul has evolved to become better than Breaking Bad. And I'm in no rush to see it get to the Breaking Bad era.
Better Call Saul season 4 premieres August 6, 2018 on AMC.
In Better Call Saul's fourth season, Chuck's death catalyzes Jimmy McGill's transformation into Saul Goodman. In the wake of his loss, Jimmy takes steps into the criminal world that will put his future as a lawyer — and his relationship with Kim — in jeopardy. Chuck's death deeply affects former colleagues Howard (Patrick Fabian) and Kim as well, putting the two of them once again on opposite sides of a battle sparked by the Brothers McGill. While Mike takes a more active role as Madrigal Electromotive's newest (and most thorough) security consultant. It's a volatile time to be in Gus Fring's employ, as Hector's collapse sends shock waves throughout the Albuquerque underworld and throws the cartel into chaos — tearing apart both Gus and Nacho's well-laid plans. While Gus changes course, Nacho finds himself in the crosshairs of deadly forces.