James Marsters Says He'd Happily Play Spike Again In The 'Buffy The Vampire Slayer' Reboot [TCA 2018]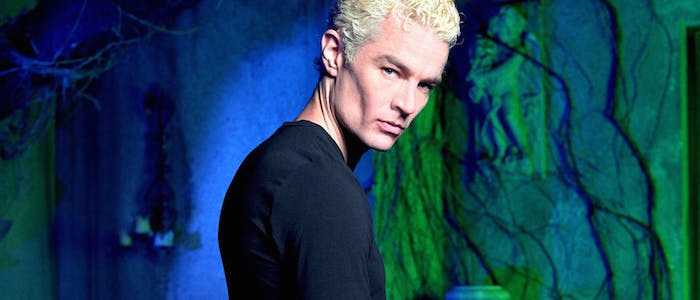 /Film was on the set of Marvel's Runaways with the Television Critics Association and will have a full report on season two of the Hulu show. But speaking with James Marsters (who plays Chase's father Victor Stein) after the Runaways panel led to talk of the Buffy the Vampire Slayer reboot announced last month.
Marsters played Spike in the original Joss Whedon show, an antagonist who ultimately got implanted with a chip that prevented him from hurting humans. He grudgingly became a part of Buffy's Scooby gang since he couldn't be a monster anymore, and ultimately fell in love with her, albeit unrequited. They did have an unhealthy fling, but Spike moved to L.A. to be in the final season of Angel without her.
"I am open to whatever Joss has in mind," Marsters said. "Whether that's playing Spike or something else, I told him a long time ago. Joss's mind is always surprising so I'm open to playing Spike if Joss is involved."
It's been 14 years since Marsters played Spike. He's still in great shape, but Spike was a vampire who never aged for centuries. To have him play Spike now might require some Marvel de-aging visual effects, but those might not be out of the question.
"I think we'd have to get some really good lighting together to sell Spike, but they are doing more and more and more, both with actor health and with special effects," Marsters said. "What would be great is if he comes back and he's like, 'Buffy, you look terrible. I still love you of course.' That would be fun."
Whedon is executive producing the reboot. Monica Owusu-Breen developed the idea of an African-American slayer show and has since clarified on Twitter that there would be all new characters and that his isn't a straightforward remake.
Whether he is invited back or not, Marsters supports the idea of a new slayer for a new generation.
"I think it is fabulous," Marsters said. "I saw a tweet by the woman who sold the idea that she wants an entirely new slayer within the universe established by Buffy. So she's not going to be Buffy the vampire slayer. It's going to be Sabrina or whatever it is and I think that's a great way to go. I'm very excited about it. I think that the world very much needs a new slayer right now."
Marsters returns on season 2 of Marvel's Runaways, due on Hulu later this year or early 2019.