Kiersey Clemons In Talks To Join Live-Action 'Lady And The Tramp'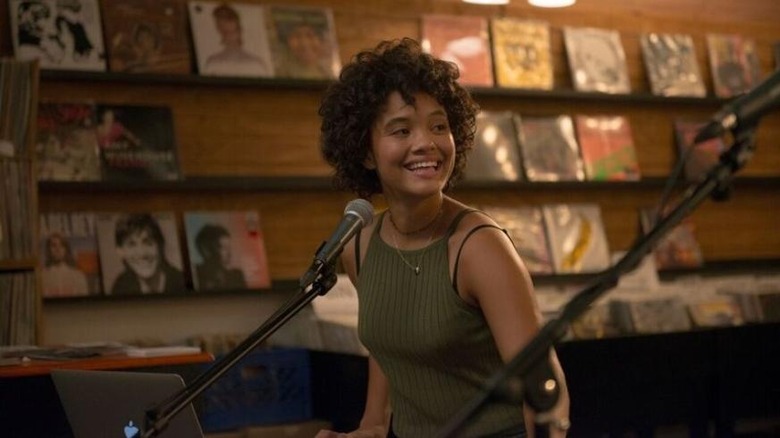 Kiersey Clemons must love dogs for her next role. The Hearts Beat Loud actress is circling a role in Disney's live-action Lady and the Tramp as one of the remake's few human characters.
Clemons is in talks with Disney to join the Lady and the Tramp cast as Darling, the human owner of Lady, according to Variety.
Clemons will play one of the few live-action roles in a film replete with CGI characters — something Disney has done before with its live-action remakes of Beauty and the Beast and The Jungle Book. In the film, she'll play Darling, the owner of Lady who, according to Variety, "becomes distant from the dog. Lady eventually ends up wandering the streets, where she meets Tramp.
In the 1955 animated film, we never get a full-body glimpse of the owners of Lady, known only by their pet names for each other: "Jim Dear" and "Darling." That's because we see Lady's human owners strictly through her perspective — which is to say, from the neck down. But with the live-action film ostensibly filling out the runtime a bit, hopefully we'll get to see all of Kiersey Clemons. Clemons has proven to be one of the most exciting rising talents in the indie circuit, breaking out in the 2015 dramedy Dope and recently starring in the Sundance darling Hearts Beat Loud.
Lady and the Tramp also stars Justin Theroux as the voice of the Tramp, who falls for the upper-class Cocker Spaniel, Lady. Ashley Jensen is also on board to play Scottish Terrier Jackie.Charlie Bean directs Lady and the Tramp from a script by Andrew Bujalski. But unlike Disney's spate of big-budget live-action remakes of its animated classics like Beauty and the Beast, Lady and the Tramp will debut on Disney's upcoming digital streaming service, which launches in 2019. No word on whether Lady and the Tramp will receive a theatrical release.
It makes me wonder how Disney will decide which properties "deserve" to open in theaters versus getting dropped on the streaming service. With live-action remake-mania in full swing, you'd think that each live-action remake would head to theaters, regardless of the popularity of the properties. (We got a Pete the Dragon theatrical remake, didn't we?) But with Disney's buzzy streaming service set to launch next year, I guess that won't be the case.