Sony Is Remaking The 1987 Bruce Willis, Kim Basinger Comedy 'Blind Date', Because Why Not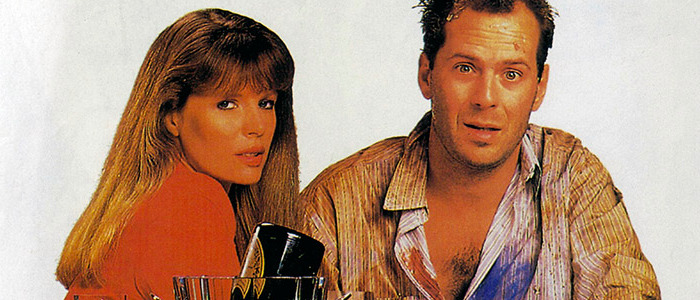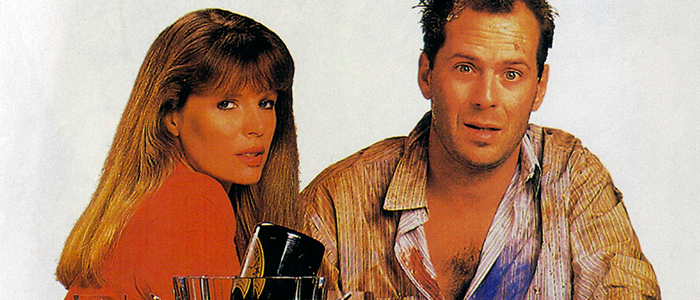 The people have demanded a Blind Date remake, and Sony is going to deliver. The studio is currently developing a remake of the 1987 Bruce Willis, Kim Basinger comedy that marked Willis' first starring role in a feature film. Someone, somewhere out there has a great original screenplay just waiting to be discovered. But they'll have to get in line. The Blind Date remake comes first.
Blind Date Trailer
While Bruce Willis is primarily known for his dramatic and action-movie roles these days, he actually launched his career with comedy. The role that catapulted Willis to fame was that of detective David Addison on the hit comedy TV series Moonlighting. Willis parlayed his Moonlight fame into leading man roles, kicking things off with the 1987 comedy Blind Date, written by Dale Launer and directed by the legendary Blake Edwards. (However, the film Willis made a year later – Die Hard – is the one that truly rocketed him to superstardom.)
Now, Deadline reports Sony wants to remake Blind Date, because I guess all the original screenplays they have sitting around on the shelf caught fire. Chris Hazzard and Michael Fontana will pen the script. Hazzard and Fontana are also currently casting their directorial debut Drunk Bus, which they'll be making before the Blind Date remake sees the light of day. Davis Entertainment, the folks behind Game Night and The Predator, attached to produce Blind Date.
Here's the original film's synopsis, which will likely be updated to include Tinder, SnapChat, and other modern-day trappings:
When bachelor Walter Davis (Bruce Willis) is set up with his sister-in-law's pretty cousin, Nadia Gates (Kim Basinger), a seemingly average blind date turns into a chaotic night on the town. Walter's brother, Ted (Phil Hartman), tells him not to let Nadia drink alcohol, but he dismisses the warning, and her behavior gets increasingly wild. Walter and Nadia's numerous incidents are made even worse as her former lover David (John Larroquette) relentlessly follows them around town.
And now I'm sad because I just remembered Phil Hartman is dead. Anyway, all sarcasm aside, remaking Blind Date isn't the worst idea. While the film was a hit, it's not exactly a beloved comedy, which means remaking it won't infuriate hardcore fans. Because I seriously doubt there are hardcore fans of Blind Date. Also, the film's plot – a blind date goes horribly wrong – is fairly easy to adapt into the 21st century. At the same time, whenever an uninspired remake like this gets announced, I can't help but think of all the overlooked, un-produced screenplays out there, aching for someone to pick them up and read them. Oh well. Enjoy the Blind Date remake, everyone!