'Pokémon The Movie: The Power Of Us' Comes To Select U.S. Theaters This Fall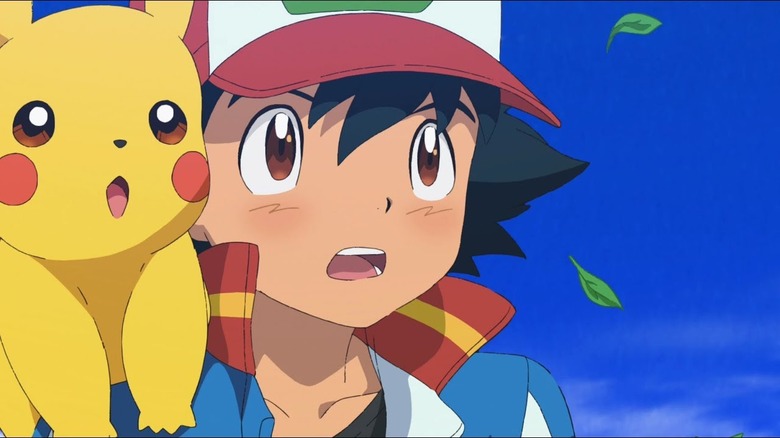 You gotta catch all the showings of Pokémon the Movie: The Power of Us when it comes to U.S. theaters this fall. Because there will be limited chances to see this Pokémon feature film Stateside before it disappears from the big screens.
The Pokémon Company has announced that the latest Pokémon movie will cross the ocean from Japan to the U.S. for a limited theatrical run this November, according to Variety.
Dubbed Pokémon the Movie: The Power of Us in English, the feature film will run for just four days, right around Thanksgiving break. Limited theaters will show the movie on November 24, 26 and 28, and December 1, 2018. Tickets will soon be on sale through Fathom Events, which also distributed the previous theatrical Pokémon anime, Pokémon: I Choose You!, last year.
The Power of Us is a direct sequel to I Choose You!, which rebooted the anime film series to once again center on the beloved protagonists of the original series, Ash Ketchum and Pikachu. Where I Choose You! offered a loose retelling of the original Kanto League saga of the '90s anime series, The Power of Us strikes out into new territory and follows Ash and Pikachu as they discover the enchanting Fura City, a town blessed by the legendary Pokémon Lugia.
Here's the official synopsis for Pokémon the Movie: The Power of Us:
Pokémon the Movie: The Power of Us follows Ash and Pikachu as they join forces with a diverse new cast of characters to rescue a seaside town from a series of threatening incidents. Filled with unique challenges and thrilling Pokémon battles, and set during a festival celebrating the Legendary Pokémon Lugia, this heartwarming film illustrates the value of teamwork and putting aside each other's differences.
Lugia first appeared in the 1999 movie Pokémon: The Movie 2000 as one of four legendary Pokémon that are threatened by greedy Pokémon collectors. It seems that The Power of Us will take its cues from this movie, though its premise is entirely different.
It's heartwarming to see Ash and Pikachu in action again after all these years, with a streamlined animated makeover. Though it is strange seeing the pair meet characters that feel wholly out-of-step with the Pokémon universe I grew up with. They appear more like modern anime archetypes with bright hair and wider features — though admittedly I haven't seen a Pokémon movie or series in years. However, the beating heart of the Pokémon series still seems like it remains in The Power of Us — though I wonder if it can reach the depths of emotional devastation that the very first 1998 Pokémon movie reached. We'll see come November.