The 'Suspiria' Remake Is An Hour Longer Than The Original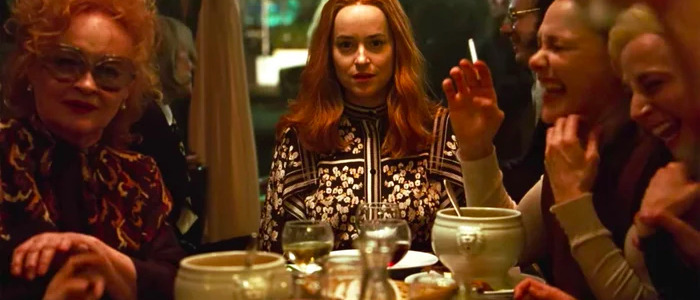 Dario Argento's 1977 horror classic Suspiria runs for a lean, mean 98 minutes. But for his remake, Luca Guadagnino wants more. So much so that his take on the material is going to run a full hour more than Argento's. That's right: the Suspiria remake runtime is a whopping 152 minutes long. Plus: original Suspiria composers Goblin will "live score" Argento's film in an upcoming tour.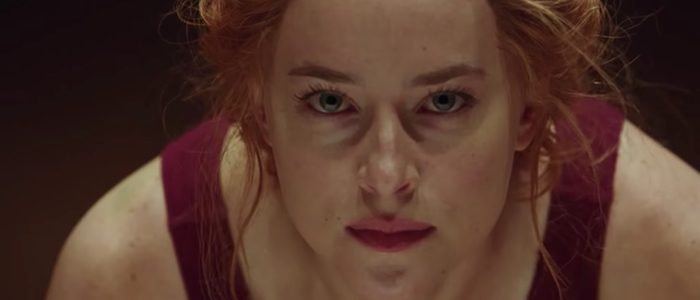 Suspiria Remake Runtime
The extremely long runtime of the Suspiria remake was confirmed by the film's Twitter.
You might have seen that #Suspiria is 152 minutes. How much of it will you be able to watch?

— ˢᵘˢᵖⁱʳⁱᵃ ⁱˢ ᵒⁿ ᵖʳⁱᵐᵉ ᵛⁱᵈᵉᵒ (@suspiriamovie) July 30, 2018
My first question: why? I'm not one to balk at long movies. In fact, some of my favorite movies – like Zodiac, for instance – have hearty runtimes. Still, when I see the new Suspiria is 152 minutes long, and compare it the original film's 98 minutes, I can't help but thing it's a bit...excessive. It reminds me of Peter Jackson's King Kong remake (a film I actually like, despite its poor reputation). The original King Kong runs for 100 minutes. Jackson's 2005 remake, meanwhile, clocks in at an exhausting 187 minutes.
So what's going on here? This news is just more confirmation that Luca Guadagnino's take on Suspiria is going to be vastly different than the original. The trailer for the film already proved as much, revealing a far more muted color palette than Argento's original. "It's a film about guilt and motherhood," Guadagnino said. "It has no primary colors in its color palette, unlike the original. It will be cold, evil and really dark."
I don't want to pre-judge the new Suspiria before seeing it, so I'm not going to get too overwhelmed by this runtime news. After A Bigger Splash and Call Me By Your Name, I trust Guadagnino. If he felt his remake needed to be nearly three hours long, I'm guessing he had a pretty good reason. We'll know for sure when Suspiria opens on November 2, 2018.
Suspiria Live Score
One of the many elements that excites me about the Suspiria remake is the score from Radiohead's Thom Yorke. Yet no matter how good Yorke's soundtrack ends up being, it's going to have some stiff competition from its predecessor. The original Supsiria's score, composed by Italian prog rock band Goblin, is the very definition of iconic. It's one of those scores that immediately springs to mind when someone asks, "What's the best horror movie soundtrack of all time?"
At the end of summer, into fall, Goblin are planning a tour that will involve them live-scoring Argento's original Suspiria. The tour will kick-off in the UK before finding its way to the United States. Here are the dates and locations.
8/05 Edinburgh, UK – Summerhall
08/06 Edinburgh, UK – Summerhall
08/17 London, UK – Union Chapel
08/18 London, UK – Union Chapel
10/28 Baltimore, MD – Rams Head Live (Days of Darkness Festival)
10/30 Raleigh, NC – Lincoln Theatre
10/31 Atlanta, GA – The Earl
11/02 Austin, TX- Come and Take It Live
11/03 Houston, TX – White Oak Music Hall
11/04 Dallas, TX – Gas Monkey Bar N' Grill
11/06 Tempe, AZ – Marquee Theatre
11/07 San Diego, CA – The Irenic
11/08 Los Angeles, CA – Union
11/09 Oakland, CA – Oakland Metro Operahouse
11/11 Portland, OR – Hawthorne Theatre
11/12 Seattle, WA – El Corazon
11/14 Salt Lake City, UT – Metro Music Hall
11/15 Denver, CO – Gothic Theatre
11/18 Chicago, IL – Reggie's Rock Club
11/19 Grand Rapids, MI – Wealthy Theatre
11/20 Toronto, ON – The Opera House
11/21 Ottawa, ON – Mavericks
11/22 Montreal, QC – Théâtre Fairmount
11/24 Brooklyn, NY – Murmur Theatre
11/25 Brookline, MA – Coolidge Corner Theatre