Amazon Studios To End Public Voting For Its TV Pilots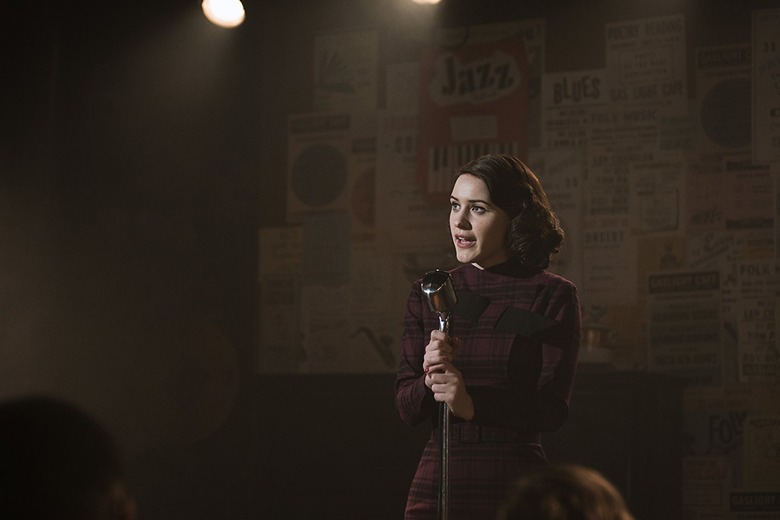 To break into the increasingly crowded field of online streaming, Amazon Studios introduced a unique gimmick: Amazon TV pilots were posted online, and the public could vote for the one that would go to series. It was a fascinating experiment that went on for six years, long after Amazon Prime Video became one of the major streaming services, earning Emmy and Golden Globe nods for shows like Marvelous Mrs. Maisel and Transparent.
But alas, that experiment will come to an end. Amazon Studios will be phasing out its Amazon pilot voting for the foreseeable future.
At the Television Critics Association's press tour in Beverly Hills, Amazon Studios executives announced that the company was ending its public crowdsourcing of Amazon TV shows. Amazon Studios chief Jennifer Salke told reporters, per Entertainment Weekly:
"I'd never say 'never' but that version is not something we're doing. We'll use our own testing barometers and some user data but the public voting process has been set aside for now."
The crowdsourcing feature was introduced six years ago, when Amazon first got into the original content game. Rather than the traditional process of screening pilots for executives before a show got picked up to series, Amazon took out the middleman and went straight to audiences. The pilots were uploaded onto Prime for customers to stream and leave feedback. Though the feedback wasn't the sole factor in which shows were made, it was a unique twist on pilot season that made audiences feel like part of the process and helped generate buzz. It produced acclaimed series like The Man in the High Castle, Transparent, and The Tick.
But with this experiment came its own problems. Amazon Studios' co-head of TV, Albert Cheng, said the studio realized that, "it took too long to get shows that customers wanted. You need up taking way too long to get the actual season done." That's because the voting itself may be a modern innovation, but the rest of the process was painstakingly traditional — you still have film the pilot, get the greenlight, write the series, etc.
But this may have been a decision long in the making. Just last year, former Amazon Studios head Roy Price said, "The reality of the marketplace is it's competitive and often you just have to go to series. We still have customer feedback, but will probably have fewer pilots for sure."
So now you can count on Amazon Studios to release series more like a traditional network — the upcoming thriller series Tom Clancy's Jack Ryan was one of the shows to go straight to series. And the buzzy Lord of the Rings series has already received a series commitment.