Amazon Talks The Future Of 'Transparent', New Shows From Lena Waithe, 'The Office' Creator & More [TCA 2018]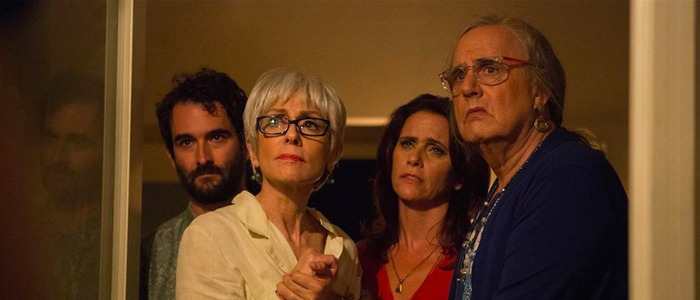 During her executive session for the Television Critics Association, Head of Amazon Studios, Jennifer Salke, addressed the fifth season of Transparent. But Amazon also took the time to talk about some of their new shows, such as a horror anthology series from Master of None co-star and writer Lena Waite, another anthology series from Mad Men creator Matthew Weiner, a new comedy series from The Office creator Greg Daniels and more.
The Future of Transparent
The streaming service's landmark dramedy about the trans community will return without star Jeffrey Tambor, who played Maura in her journey the first four seasons of the series created by Jill Soloway.
Tambor was let go from Transparent after trans actresses Van Barnes and Trace Lysette accused him of sexual harassment. Amazon investigated the claims and concluded by firing Tambor. Considering Maura is the central character of Transparent, the question of what a Maura-less season would be and how it might refer to a conclusion of her journey looms large.
"We're going to give the Transparent fans the closure they and we long for and do what's right by those fans," Salke said. "We would only want to behave that way so we're excited what [Transparent creator Jill Soloway]'s come up with creatively. I was going to try to accelerate some sort of news about this but we couldn't get it done in time. I really want Jill to be able to own that space."
Soloway has more projects in the works at Amazon. While meeting on those, they discussed their plans for season five with Salke.
"We are planning a season five of the show," Salke said. "What form it takes we haven't quite announced yet. We know exactly what it is creatively. We were with Jill this week. Jill came in with what [they're] excited about beyond Transparent. In the next week or two you'll hear more about what that is, all good."
Lena Waithe's Horror Anthology Series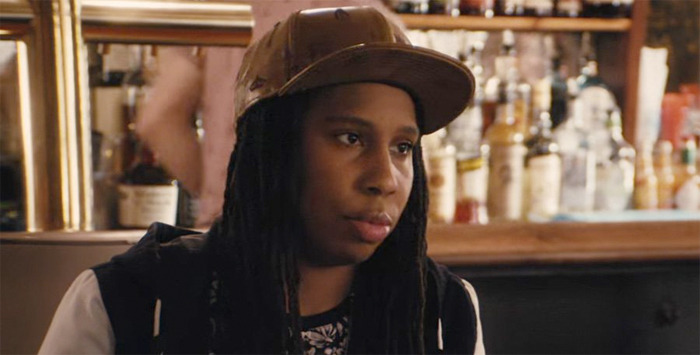 Amazon also announced that Lena Waithe created a horror anthology series called Them, written by Little Marvin. Salke described Them as "a terrifyingly provocative, socially relevant horror anthology."
The first season even has a subtitle, Them: Covenant. In the first season, an African-American family named the Emorys move into a neighborhood "where malevolent forces supernatural and humor threaten to destroy them."
After her success on Netflix's Master of None, Waithe created Showtime's series The Chi, which is also returning for a second season. She also wrote the landmark Master of None episode "Thanksgiving."
The Romanoffs, Upload, The Expatriates, and More
Matthew Weiner has a new anthology series coming up on October 12 called The Romanoffs that will follow the lives of individuals across the world who believe they are descendants of the Russian royal family. The series has a massive and impressive assembly of guest stars who will be appearing in the series, and they were all revealed in the above teaser.
For those who are quickly bored by a scrolling list of names, the cast includes Kerry Bishe, Cara Buono, Clea Duvall, Griffin Dunne, Jay R. Ferguson, Kathryn Hahn, Ron Livingston, Ben Miles, Radha Mitchell, Michael O'Neil, Mary Kay Place, Jon Tenney, Noah Wyle, Aaron Eckhart, JJ Field, Christina Hendricks, Isabelle Huppert, Jack Huston, Marthe Keller, Diane Lane, Janet Montgomery, Amanda Peet, Andrew Rannells, Paul Reiser, John Slattery, and Cory Stoll.
The Office/Parks and Recreation creator Greg Daniels also has a new comedy series for Amazon. "Upload [is a] high concept single camera show where humans can upload themselves to an afterlife," Salke said. "Greg and Howard Klein are leading this original sci-fi romantic comedy."
Daniels and Klein worked together on The Office and Parks and Recreation. Upload joins The Office alum Mike Schur's The Good Place in the afterlife comedy arena.
In addition, Nicole Kidman's Blossom Films has also sold the project The Expatriates, based on the novel by Janice Y.K. Lee.
"We're giving a series order to The Expatriates," Salke said. "[It is] equal parts humor and drama as we explore an ensemble of complex women living in an expat community in Hong Kong."
Alice Bell is writing the Expatriates adaptation. The book was a New York Times bestseller and here's the official synopsis:
Mercy, a young Korean American and recent Columbia graduate, is adrift, undone by a terrible incident in her recent past. Hilary, a wealthy housewife, is haunted by her struggle to have a child, something she believes could save her foundering marriage. Meanwhile, Margaret, once a happily married mother of three, questions her maternal identity in the wake of a shattering loss. As each woman struggles with her own demons, their lives collide in ways that have irreversible consequences for them all.
Finally, The Russo Brothers are developing a series, the subject of which they would not yet announce, but the brothers sent a video from the set of Avengers 4 expressing their excitement to work on an international production for Amazon. But here's how Amazon vaguely describes the series (via Entertainment Weekly):
The origin mothership series will function as a fire-starter to ignite the creation of multiple original local language and local production series. All of the local series are meant to enhance the entire entertainment experience and will be available for the viewer to deep dive into an imagined layered world.
We'll just have to wait to find out what that project actually is, just as we're all waiting to see Avengers 4.