AMC Orders New Seasons Of 'Better Call Saul' & More, Plus New Shows From Jason Segel & Park Chan-Wook [TCA 2018]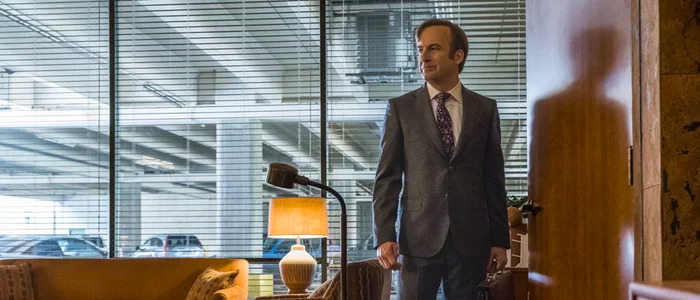 From the Television Critics Association panel presentation by AMC, the network announced the renewal of three shows, including Better Call Saul season 5. But they also have a couple new shows in the works from Forgetting Sarah Marshall star Jason Segel and master filmmaker Park Chan-wook, and they announced the premiere date for the documentary series Eli Roth's History of Horror.
Better Call Saul Season 5 Surprises Bob Odenkirk
Saul Goodman himself, Bob Odenkirk surprised the TCA with an appearance to show off his new tattoo. He got the season four premiere date of August 6 tattooed on his rear end. What Odenkirk wasn't expecting was that AMC President and General Manager Charlie Collier announced the network was picking up a fifth season.
"No shit," Odenkirk said, genuinely surprised.
Better Call Saul is the prequel to the network's Breaking Bad. So far the show has revealed how Jimmy McGill (Odenkirk) invented the name Saul Goodman and became a lawyer for drug dealers. With season four about to premiere in a week, we'll find out how close he gets to becoming Walter White's attorney before the confirmed fifth season is to begin.
Fear the Walking Dead Marches On To Season 5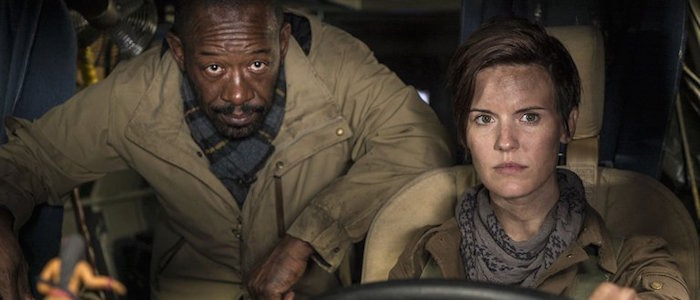 The Walking Dead spinoff Fear the Walking Dead is about to start the second half of its fourth season. Season three was the first under new show runners Andrew Chambliss and Ian Goldberg, as Scott Gimple moved up to become the Chief Creative Officer of the Walking Dead universe. Ahead of the August 12 return of Fear, AMC announced they've already ordered a fifth.
McMafia Ordered For Season 2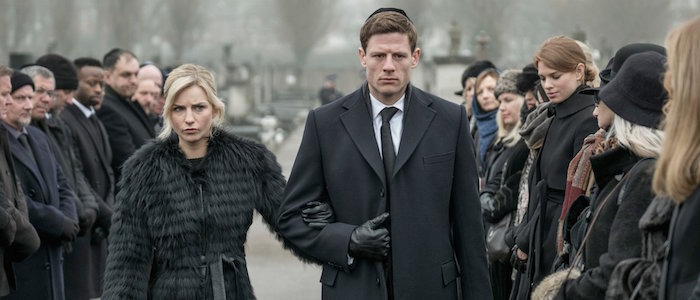 AMC's new series McMafia premiered February 26, and /Film recently sat down with creators Hossein Amini and James Watkins about their series adaptation of the Misha Glenn that is basically an original story that touches on the themes of the international franchising of organized crime.
In our interview, Amini said he'd like to explore the Far East in another season, either with the season one characters moving around, or create new characters in other parts of the world. Watkins suggested exploring America too, and now they will have their chance since AMC announced their order of a second season.
Eli Roth's History of Horror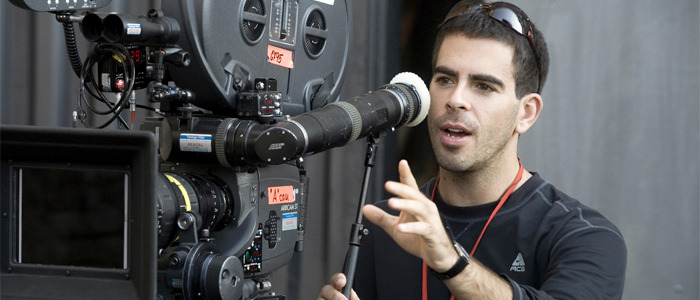 Continuing their AMC Visionaries documentary series that began with James Cameron's dive into sci-fi, another installment will be heading into the horror genre courtesy of filmmaker Eli Roth.
Eli Roth's History of Horror brings together the masters of horror – icons and stars who define the genre – to explore its biggest themes and reveal the inspirations and struggles behind its past and present. Each one-hour episode will take viewers on a chilling exploration of how horror has evolved through the eras and impacted society, as well as why loyal fans remain addicted to fear.
Stephen King, Quentin Tarantino, Jordan Peele, Jason Blum, Robert Englund, Linda Blair, Tippi Hedren, Rob Zombie, Haley Joel Osment, Jack Black, John Landis and Jamie Lee Curtis are all part of the series with plenty more familiar faces from in front of and behind the camera appearing.
AMC announced Eli Roth's History of Horror will start airing just in time for the Halloween season at midnight ET/PT on October 14, so set those DVRs as soon as you can.
Dispatches From Elsewhere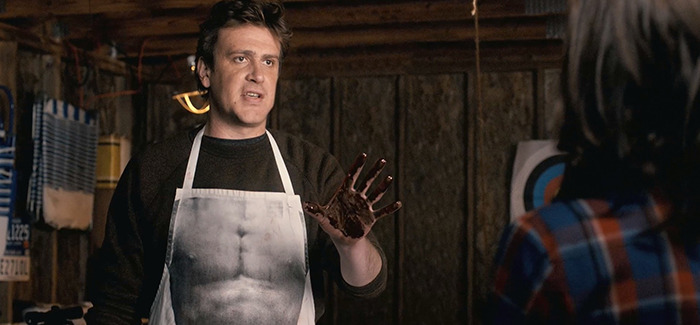 On the new series front, AMC announced Dispatches from Elsewhere starring and created by Jason Segel. A press release describes the anthology series thusly:
"Dispatches From Elsewhere is about a group of ordinary people who stumble onto a puzzle hiding just behind the veil of everyday life. They will come to find that the mystery winds far deeper than they ever imagined."
That's all we know for now, but this sounds like a project we'll want to keep our eyes on, especially with someone like Jason Segel involved.
The Little Drummer Girl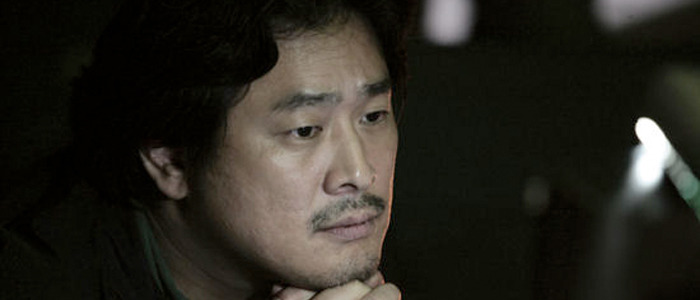 The panel for this show was a surprise as it was the eagerly awaited follow-up to the John LeCarre' miniseries The Night Manager. Lady MacBeth's Florence Pugh plays Charlie, an actress who meets Becker (Alexander Skarsgard) on vacation in Greece. Michael Shannon plays spy mastermind Kurtz, with whom Charlie now finds herself entangled. Here's the official synopsis for the book on which the series is based:
On holiday in Mykonos, Charlie wants only sunny days and a brief escape from England's bourgeois dreariness. Then a handsome stranger lures the aspiring actress away from her pals—but his intentions are far from romantic. Joseph is an Israeli intelligence officer, and Charlie has been wooed to flush out the leader of a Palestinian terrorist group responsible for a string of deadly bombings. Still uncertain of her own allegiances, she debuts in the role of a lifetime as a double agent in the "theatre of the real."
Park Chan-wook (Oldboy, The Handmaiden) makes his television directing debut with The Little Drummer Girl, coming to AMC in November.