'Dope' Director Rick Famuyiwa Is Developing Disney's First African Princess Movie, 'Sade'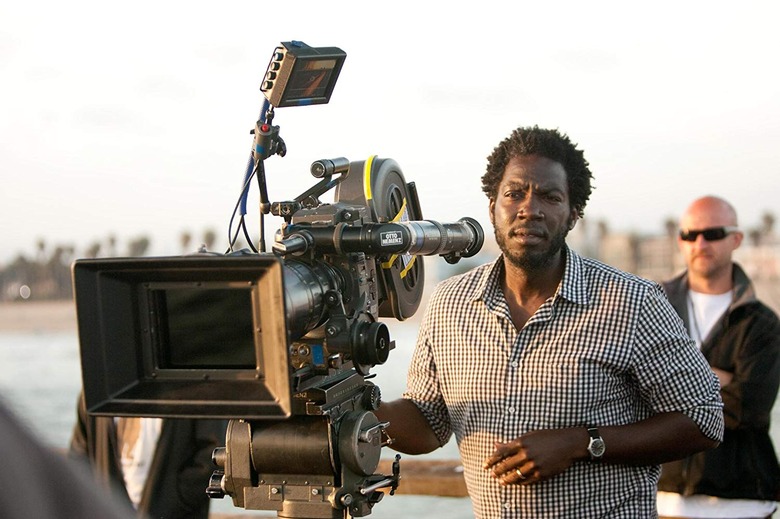 Disney is developing its first fairytale film starring an African princess. The House of Mouse has tapped Dope director Rick Famuyiwa to produce Sadé, a live-action fantasy film featuring the studio's very first African princess.
Disney has bought the pitch to Sadé from writers Ola Shokunbi and Lindsey Reed Palmer, according to Variety. The pair are set to co-write the screenplay about "a young African girl named Sadé whose kingdom is threatened by a mysterious evil force and accepts her newly discovered magical powers to protect her people, with the help of the kingdom's prince," Variety reports.
It's a pretty standard fairy tale plot, including a mysterious evil force, a neighboring prince, and — in a more modern twist — the princess herself gaining her own magical powers. But the big draw here, of course, is that Sadé will mark the first Disney film featuring an African princess. Considering the clout that the Disney princess line has in marketing and on young girls across the globe, this is a big deal.
Disney has been steadily diversifying its films for the past few decades, with its studios Pixar and Marvel seeing massive success with Coco and Black Panther, respectively. Black Panther went on to become a bonafide pop culture phenomenon, raking in $1.35 billion worldwide and going on to become the third-highest domestic performer of all time with its portrayal of a superhero from the fictional African nation of Wakanda.
Now Disney seems eager to tap into the phenomenal popularity of Black Panther with Sadé, a film that will surely offer young black audiences a role model to look up to. However, this actually wouldn't be the studio's first black princess — Disney released the 2009 animated film The Princess and the Frog starring Anika Noni Rose as a black waitress in 1912 New Orleans who runs into a prince cursed into being a frog. The movie was hailed as Disney's first black princess, but unfortunately the box office performance (while nothing to sneeze at, at $265 million worldwide) was considered a disappointment by Disney — and effectively ending the traditional 2D era at Disney Animation.
A director for Sadé has not yet been named. Tendo Nagenda and Zoe Kent are overseeing the project for the studio, while Famuwiya is producing and Scott Falconer is executive producing through their Verse production banner.