Final 'Mile 22' Trailer Teases You With A New Migos Song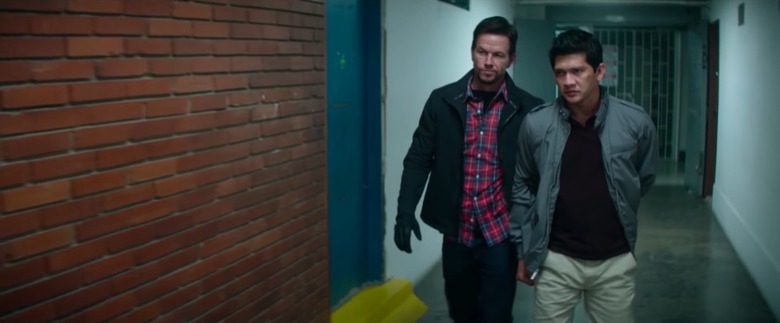 STX Entertainment has released the final Mile 22 trailer, loading the trailer up with more action, more thrills, and a new Migos song just to entice you a little further. Because we guess the demographics for Migos fans and Mark Wahlberg fans overlap?
Mile 22 Trailer
The final trailer for Mark Wahlberg and Peter Berg's upcoming thriller Mile 22 has hit the web ahead of the film's mid-August release date. The trailer includes a lot of familiar shots we've seen in the marketing up until now, but incliudes one new reveal: a previously unreleased track from popular hip-hop trio Migos titled "Is you ready?" The song is actually a leftover from the Suicide Squad soundtrack, but could perhaps finally see an official release following Mile 22.
Mile 22 reunites Lone Survivor and Deepwater Horizon director Berg with his go-to star Wahlberg in a typically roided out action thriller with a jingoistic bent. Wahlberg stars as an operative from an elite CIA unit who is tasked with retrieving and transporting a valuable intelligence asset (Iko Uwais) through 22 miles of dangerous enemy territory. Uwais is probably the saving grace of this film, having proven that he is Hollywood action star material in the cult Indonesian martial arts films The Raid and The Raid 2.
Penned by Graham Roland and Lea Carpenter, and produced by Berg, Wahlberg, Stephen Levinson, and John Logan Pierson, Mile 22 also stars Lauren Cohan, Ronda Rousey, and John Malkovich.
Here's the official synopsis for Mile 22:
James Silva is an operative for the CIA's most highly prized and least understood unit. As the enemy closes in, a top-secret tactical command team helps Silva retrieve and transport a valuable asset that holds life-threatening information.
Mile 22 opens in theaters on August 17, 2018.