Star Wars Bits: San Diego Comic-Con Goes Star Wars Crazy, Palpatine Killed, And 'Rogue One' Writer Reveals Secrets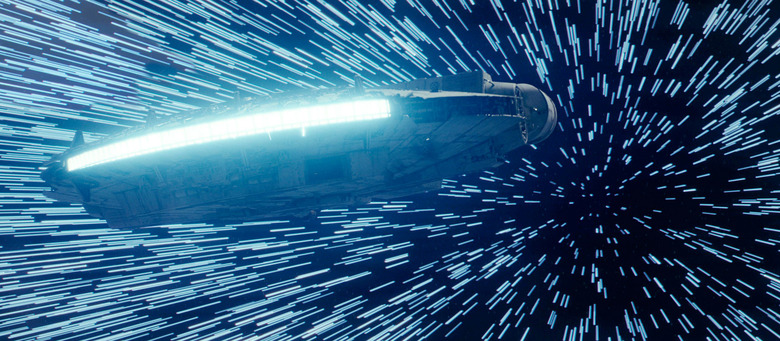 In this edition of Star Wars Bits:
Star Wars hits San Diego Comic-Con
Darth Vader's Force powers are tested
Battlefront II finally kills Emperor Palpatine
Rogue One writer Gary Whitta holds an impromptu Q&A on Twitter
And more!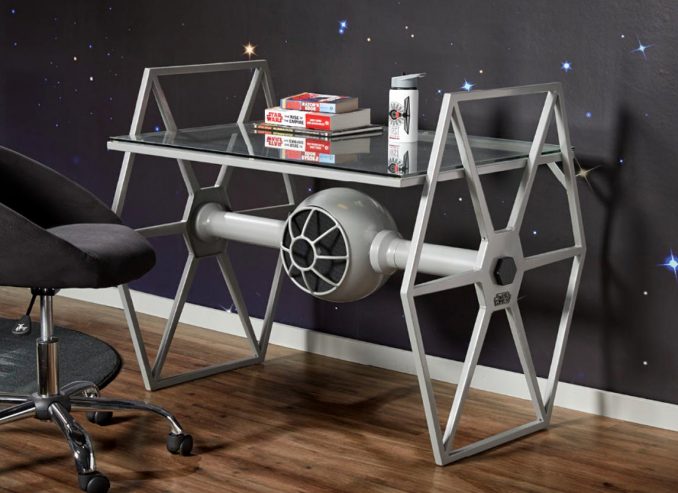 Ever wanted to have your very own TIE Fighter? Or course you have! Have you ever wanted to take that TIE Fighter, shrink it, and use it as a super cool desk? Well now you can thanks to Rooms To Go, who've created this radical TIE Fighter shaped organizational tool that's a must for any aspiring Empire administration workers. Plus, it'll only cost you $399.99!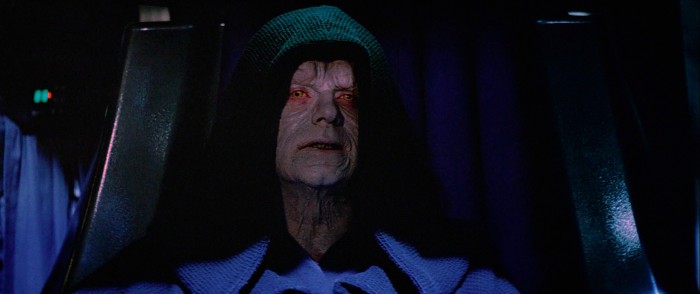 Star Wars Battlefront II has had an uneasy passage into the world, what with the Loot Crate drama, and recently they've been dealing with a very powerful Sith named Palpatine. It looks like the team at EA have taken the character offline due to his new omnipotent Force Lightning. "We plan to execute our Kill Switch (KS) for him. This means he will be removed from the game. He will be disabled until a hotfix can be deployed. We don't take this decision lightly, but we feel it is in the best interest for everyone until a fix can be deployed," a dev told said in the Battlefront forum.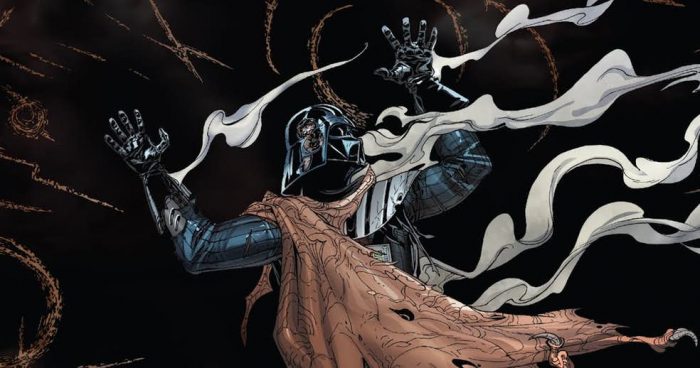 Darth Vader has always been one of the most powerful characters and that's left many fans wondering just how far his Force reach can go. Well, in this month's Darth Vader #18, Charles Soule and Giuseppe Camuncoli hint that Vader actually does have a limit to his massive abilities. CBR does a great write up of the issue in which we see Tarkin run Vader riot as a means of testing his prowess and powers.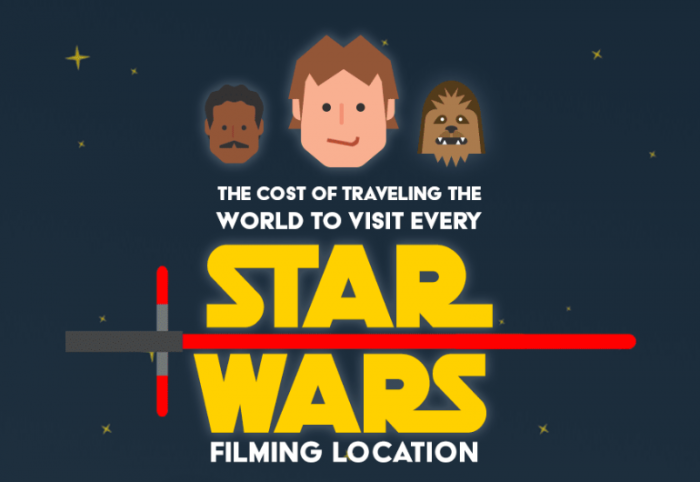 We've all dreamt of traveling the galaxy far, far away, but for now the best we'll be able to do is hit up some of the incredible locations that the creators have used to create our favorite universe! OppLoans has created a wild infographic which works out just how much it would cost to visit all of the Earthly locations including Tikal, Guatamala which was used as Yavin IV in A New Hope, the Salar de Uyuni salt flats of Bolivia A.K.A. the planet Crait in The Last Jedi, and a whole bunch more!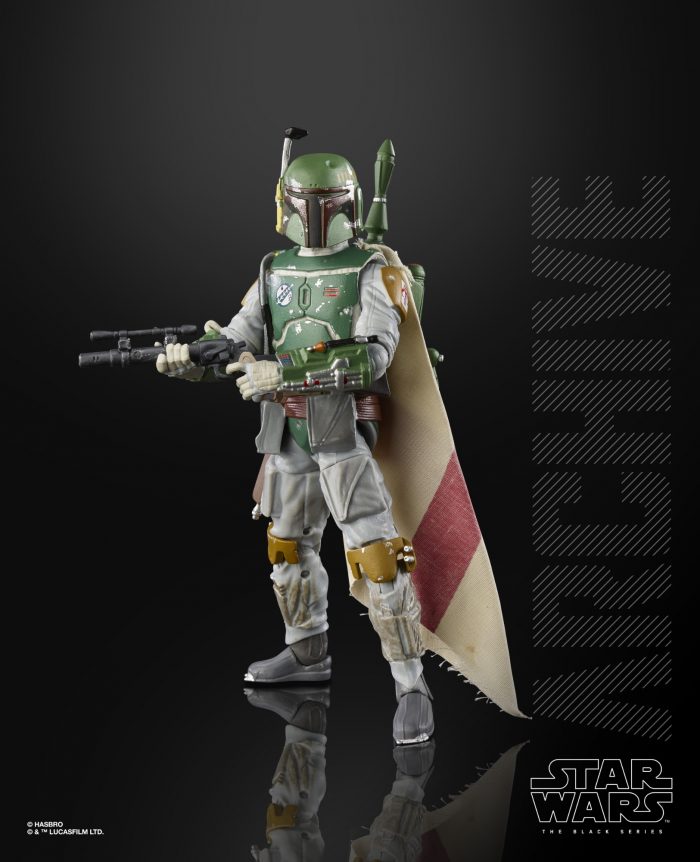 It's been a long time coming, but at their San Diego Comic-Con panel Hasbro announced something fans have dreamt of for a long time... the Black Series Archive! As StarWars.com describes, it's essentially an ongoing line of out of production toys which will be re-released for fans. In the words of Patrick Schneider, senior manager of global brand development and marketing for Star Wars at Hasbro, "We have figures in our vault. You want them, we want you to have them, so we're going to put them in this line."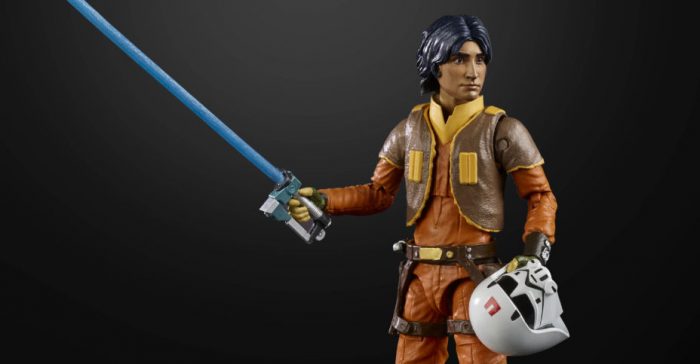 More new announcements from the SDCC Hasbro panel include the brand new line of Black Series figures that per Toyark include Chopper, Ezra Bridger, Luke Skywalker X-Wing Pilot, Boba Fett, IG-88, and Bossk. The company also announced new vintage lines and 3.75" figs.
via @reddit thank you universe pic.twitter.com/Qs2POu1zYB

— Bill Hanstock (@sundownmotel) July 23, 2018
Who doesn't love memes? We sure do, and at San Diego Comic-Con this year a group of cosplayers recreated one of 2018's most popular memes in peak Star Wars fashion with Leia as the woman walking past, Han as the boy with the wandering eye, and Qi'ra as the enraged girl on his arm. Perfection.
Another San Diego Comic-Con gem is this lovely video of all of the fantastic Star Wars statues that were on display at the Sideshow Collectibles booth this year. There were all kinds of magical treats from a sixth scale Obi-Wan Kenobi and Darth Vader to a life size Death Trooper. And, of course, don't forget the lovely super detailed Jabba the Hutt figure!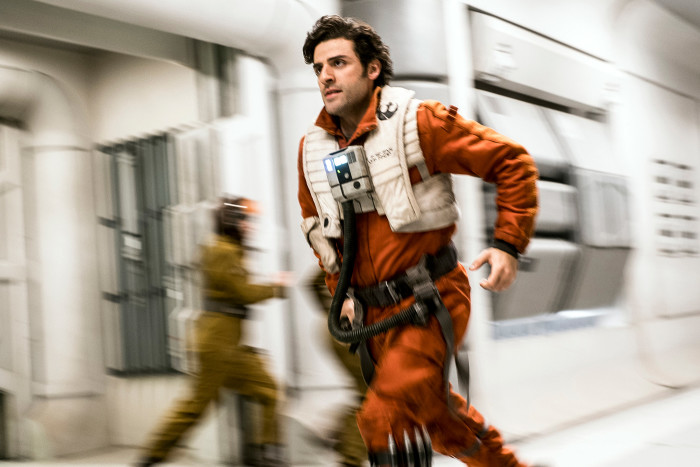 It was all Star Wars everything at San Diego Comic-Con this month, even though the official Disney presence was minimal! One of the highlights was a group of fans who held a court marshalling session for the cockiest of flyboys, Poe Dameron. As Syfy reports, the panel was run by Legal Geeks and included real judges!
IDW / Disney's Star Wars Adventures has been a complete joy since it launched last year as an all ages anthology comic that focuses on unseen moments from the beloved franchise. The line will be expanding with a new miniseries called Tales From Vader's Castle, and Syfy revealed that the wonderful artist Francesco Francavilla will be doing covers for the upcoming series which will focus on Vader's imposing fortress on Mustafar.
Greg Grunberg is a J.J. Abrams stalwart, and (per Cinema Blend) at SDCC he teased that he might be coming back to the Black Squadron in Episode IX with a very funny statement about growing his beard back. "You know what–we'd better or else my wife is going to kill me for growing a beard. I can't officially say anything, but this is getting itchy, and I'm getting itchy to go over there and do it," Grunberg told fans at the huge comic convention.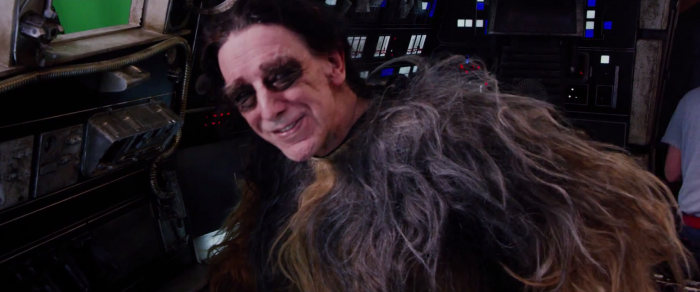 One of the most vital and brilliant parts of the Star Wars universe, Peter Mayhew brought Chewie to life for 40 years before he handed the reins over to Joonas Suotamo. The Hollywood Reporter recently covered the star's spinal surgery, and we're wishing him a swift and speedy recovery! May the Force be with you, Peter!
In my early draft there was a native mountain-dwelling population on Eadu called the Eduwai (including nerf herders!) and we showed how the Imperial facility there had displaced/polluted their village. I really liked that bit. Didn't work for pacing though. https://t.co/EAOicr0jUg

— Gary Whitta (@garywhitta) July 23, 2018
Gary Whitta is one of our favorite Star Wars creators, and we regularly report on his wonderful Twitter presence! This week he did a Q&A on Twitter, and we're gonna do a little special session spotlighting the best answers. One of the highlights was when he gave a great insight into his attempt to introduce nerf herders on Jyn's home planet of Eadu!
The version I pitched (but never wrote) had Vader on the Scarif beach single-handedly slaughtering his way through a Rebel blockade at the base of the Imperial tower. The version in the Raddus hallway works much better because it's so contained, feels more horror than action. https://t.co/0BLNp2l6YK

— Gary Whitta (@garywhitta) July 23, 2018
Whitta also broke down how close we came to seeing Vader wielding his iconic red saber on the sandy beaches of Scarif, but how ultimately the final scenes inside the The Profundity were more tonally what they were seeking A.K.A. scary A.F.
Yes, I was a Rebel pilot striding heroically across the Yavin 4 runway while trying very hard not to bump into Felicity Jones who was coming the other way. I didn't bump into her but the scene was cut nonetheless. https://t.co/qySrsYQj6A

— Gary Whitta (@garywhitta) July 23, 2018
The writer DID have a cameo that ended up cut on the editing room floor, which would've seen Whitta on the base at Yavin 4!
I did write a crawl, and I remember thinking it was neat that it was the same number of words as the one in A New Hope. This was before the (correct) decision not to have opening crawls for the standalones. https://t.co/DuyTcAiCVl

— Gary Whitta (@garywhitta) July 23, 2018
One of the biggest reveals was that there was an opening crawl written for Rogue One! But as we know, the standalone movies ultimately ended up without them.
Yeah it was one of the very first ideas I had and I'm so glad it made it all the way to the finished film, one of my favorite parts. https://t.co/4Ldb42dgFp

— Gary Whitta (@garywhitta) July 23, 2018
A fantastically bleak and iconic moment is the reveal of Vader's castle on Mustafar, which Whitta explained was always planned to be a part of the movie.
That's one interpretation. My own interpretation is that Vader, subconsciously conflicted, chooses to live there to punish himself and to keep some part of Anakin alive. He lives where the man he once was died. https://t.co/ZseQRStQZ9

— Gary Whitta (@garywhitta) July 23, 2018
Whitta also detailed his vision of why Vader lives on Mustafar, which is – as with so much of Star Wars lore – incredibly heartbreaking.