'I Am Paul Walker' Trailer: The Late 'Fast And The Furious' Actor Is The Focus Of A New Documentary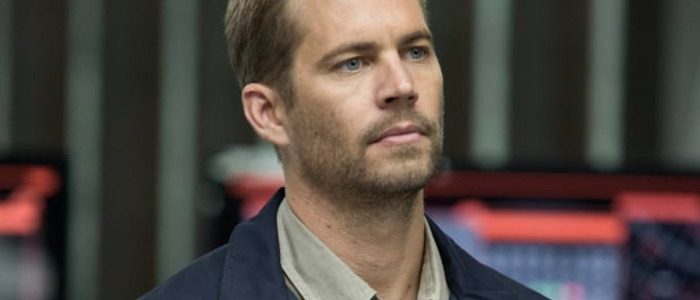 The people behind documentaries like I Am Chris Farley and I Am Heath Ledger have turned their attention to Paul Walker. I Am Paul Walker follows a similar trajectory as the aforementioned docs, chronicling Walker's tragically short life with home video footage, and through interviews with friends and family. Watch the I Am Paul Walker trailer below.
I Am Paul Walker Trailer
I don't know if I'd call Paul Walker an acclaimed actor, but he always seemed to be giving his roles his all. Walker's death in a car accident in 2013 shocked everyone, and resulted in Furious 7 being completed with Walker's brothers standing-in for the late actor. Now, Walker's life is the subject of a new documentary for the Paramount Network, I Am Paul Walker. The film comes from Adrian Buitenhuis, director of I Am Heath Ledger, and producer Derik Murray, who has turned this style of documentary into an on-going series for the Paramount Network. In addition to producing I Am Heath Ledger, Murray also produced the Paramount Network doc I Am Chris Farley, about the late comedian. Murray has several other similar titles under his belt: I Am JFK Jr., I Am Dale Earnhardt, I Am Evel Knievel, I Am Sam Kinison, and  I Am MLK Jr.
This style of documentary likely won't provide any deep insight into Walker's life, but will instead serve as a cathartic tribute, with friends, family and co-workers remembering the late actor.Walker began his career with TV guest star roles on shows like The Young and the Restless and Touched by an Angel. He eventually made the leap to more mainstream films, appearing in Pleasantville, Varsity Blues, She's All That, The Skulls, Joyride and the criminally under-seen Running Scared. It was the Fast and the Furious series that would bring Walker the biggest attention of his career, though, and he remained with the franchise until his death.
I Am Paul Walker premiers on the Paramount Network on August 11, 2018.
Father. Humanitarian. Friend. Paul Walker's was a life fully lived, and his legacy of kindness and compassion continues to inspire others. Celebrating the life of this beloved actor and humanitarian, the original documentary "I Am 

Paul

 

Walker

" chronicles the charismatic and massively popular movie star whose life was tragically cut short in a car accident that devastated his fans, family, and friends. 

Walker

's family opens up for the first time to share untold stories and never-before-seen family footage in the film which premieres 

Saturday, August 11 at 9:00pm ET

/PT on Paramount Network.