Exclusive 'First Man' Sneak Peek Hitting IMAX Theaters This Weekend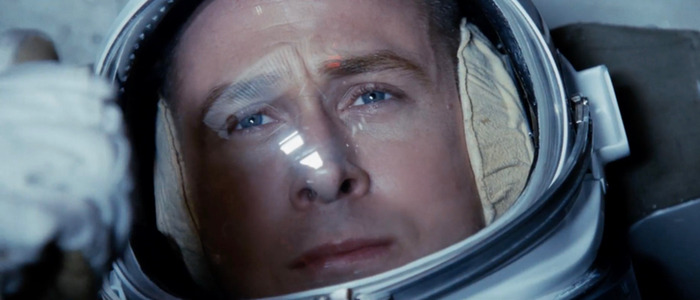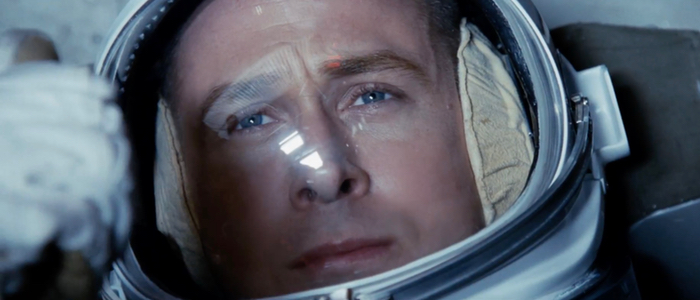 If you're hitting up IMAX theaters for Mission: Impossible – Fallout this weekend (and you absolutely should), you're in for one giant surprise. A First Man sneak peek will play in IMAX before the film, featuring a never-before-seen trailer for the Neil Armstrong biopic from director Damien Chazelle and star Ryan Gosling.
First Man Sneak Peek
Biopics don't generally get the IMAX treatment, but First Man is going to give it a go anyway. The film, which focuses on the life of Neil Armstrong and the moon landing (which we all know was faked by Stanley Kubrick, right?), is going to reveal a sneak peek in IMAX theaters this weekend. Starting Friday, July 27, IMAX locations showing the must-see Mission: Impossible – Fallout will debut a never-before-seen trailer featuring "Ryan Gosling as Neil Armstrong getting ready to land on the moon."
Select scenes of First Man "were filmed using IMAX cameras and with the clearest picture on the largest screens as well as heart-pounding audio." It's interesting to see how far the IMAX sneak peak has come. The idea was essentially jumpstarted by Christopher Nolan when he screened the prologue for The Dark Knight in IMAX theaters. Nolan did it again with The Dark Knight Rises. Ever since, other films have been following this lead, offering IMAX-exclusive trailers or scenes playing before other IMAX movies.
Here's some technical jargon about the IMAX sneak peek. It may sound complicated, but you don't have to be a rocket scientist to figure it out! (Sorry.)
The IMAX release of First Man will be digitally re-mastered into the image and sound quality The IMAX Experience with proprietary IMAX DMR (Digital Re-mastering) technology. The crystal-clear images, coupled with IMAX's customized theatre geometry and powerful digital audio, create a unique environment that will make audiences feel as if they are in the movie.
First Man will blast off on October 12, 2018. But first, it'll play at TIFF and the Venice Film Festival.
On the heels of their six-time Academy Award-winning smash, La La Land, Oscar-winning director Damien Chazelle and star Ryan Gosling reteam for Universal Pictures' First Man, the riveting story of NASA's mission to land a man on the moon, focusing on Neil Armstrong and the years 1961-1969. A visceral, first-person account, based on the book by James R. Hansen, the movie will explore the sacrifices and the cost—on Armstrong and on the nation—of one of the most dangerous missions in history.