Shirley Jackson's 'The Lottery' Being Adapted Into A Feature Film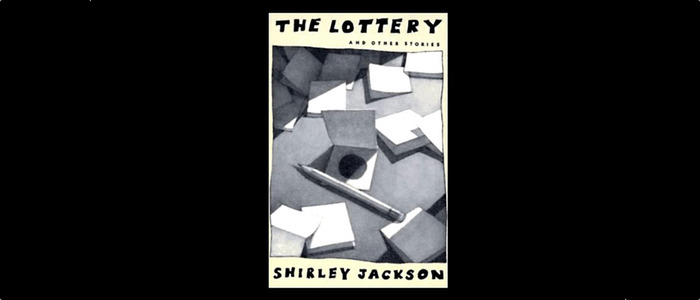 Shirley Jackson's The Lottery is an iconic tale with a shocking ending, and has been forced upon high school English Lit classes everywhere. And yet, there's never been a feature film adaptation. Until now. Kennedy/Marshall are producing a Lottery movie that will adapt Jackson's story to the screen.
Even if you've never read Shirley Jackson's short story The Lottery, you're probably familiar with it. It's a tale of a small town hiding a dark secret, serving as the blueprint for most modern "small towns with dark secrets" stories. While Jackson's tale of dread was adapted into a 1996 TV movie starring Keri Russell, Hollywood has somehow avoided turning the story into a big screen feature.
But now, producers at Kennedy/Marshall and Paramount Pictures are hoping to change that, per Deadline. Jake Wade Wall, who wrote The Hitcher remake, is writing a script, with legendary producer Frank Marshall leading the charge to get the film made. Marshall will produce along with Christine Holder, Andrew Wilson and Mark Holder.
I feel like I should avoid spoilers in describing The Lottery, since almost the entire story hinges on its big twist ending. At the same time, everyone has to know the twist by now, right? The story was first published in 1948. You've all had plenty of time to learn the secret. Still, to err on the side of caution, I'll be vague. Jackson's story in set in a small American town, population approximately 300. The town has an annual ritual known as "the lottery", which takes place in June. The townsfolk put their names on slips of paper. The slips of paper are placed in a ballot box. Everyone is very, very excited...and nervous. I won't tell you much more, but let's just say the person whose name is picked from the box doesn't win a prize.
The story is short, but there's a lot of potential here to create a scary film with social commentary, similar to Get Out, perhaps. Marshall, however, is likening the adaptation more to The Handmaid's Tale. "I liked what Jake was doing in developing it and bringing up to the present day," the producer said. "It's has a dystopian, Handmaid's Tale feel about it, which makes it very timely...and, it has a great twist at the end."
Jackson authored six novels, two memoirs, and over 200 short stories. The Haunting of Hill House is arguably her most famous work, and is being turned into a Netflix original series helmed by Mike Flanagan. There's also an adaptation of her novel We Have Always Lived in the Castle due out this year. Despite her large body of work, filmmakers have inexplicably avoided adapting most of Jackson's material to the screen. If The Lottery ends up being a hit, perhaps that'll change. Perhaps Jackson's work will suddenly experience a film adaptation boom similar to what's happening with Stephen King's bibliography now.