Netflix Makes It Official, Orders 10 Episodes Of 'Locke And Key' Series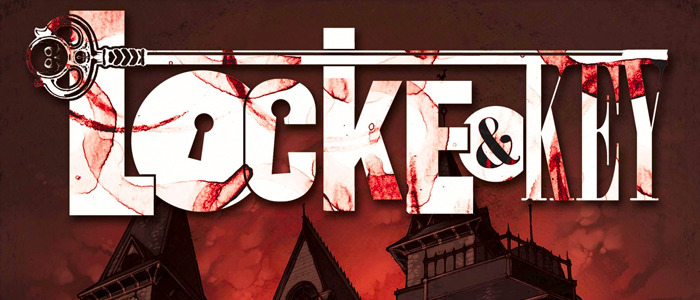 A potential adaptation of Joe Hill and Gabriel Rodriguez's acclaimed horror comic Locke & Key shuffled from one Hollywood location to the next over the years. Eventually, the project ended up at Hulu. And then...Hulu passed on it. But all was not lost: Netflix decided to give the series a shot, and now, they're making it official. The streaming service announced they have ordered 10 episodes of the Locke & Key series.
The long journey from page to screen for Locke & Key is finally reaching a destination. Back in 2011, director Mark Romanek (One Hour Photo, Never Let Me Go) directed a pilot for Locke & Key for Fox, starring Miranda Otto and Nick Stahl. There was even a trailer for it.
Locke and Key Pilot Trailer
Fox ultimately passed on the series. By 2012, Universal was flirting with the idea of turning Locke & Key into a feature film, with Alex Kurtzman and Roberto Orci penning the script. That never came to pass. In 2016, yet another TV take on the material was being developed, and Hulu ended up ordering a pilot that was originally supposed to be helmed by Doctor Strange director Scott Derrickson, but was ultimately directed by It filmmaker Andy Muschietti. And yet after all that, Hulu ended up passing as well.
But all was not lost! Netflix decided to give the show a shot as well, and are now doing what no one else did before: ordering the damn thing to series. The streaming service has officially ordered 10 episodes, and are starting completely from scratch (as one might expect they would). The word from Netflix is that they are "redeveloping the scripts and re-casting the new series."
Carlton Cuse and Meredith Averill will serve as showrunners, with comic writer Joe Hill listed as "creator/writer/executive producer." The Netflix series was developed by Cuse, Aron Eli Coleite and Averill, and the first episode was penned by Hill and Coleite. There's a long list of other executive producers, and Andy Muschietti and Barbara Muschietti are both listed among them, which indicates they still have some sort of involvement here.
Here's the synopsis Netflix provided:
Locke & Key, written by Joe Hill, is a horror/fantasy series that revolves around three siblings who, after the gruesome murder of their father, move to their ancestral home in Massachusetts only to find the house has magical keys that give them a vast array of powers and abilities. Little do they know, a devious demon also wants the keys, and will stop at nothing to attain them.
I've yet to get around to reading Locke & Key, even though I'm a big fan of Joe Hill's work, but I've heard nothing but good things about it. I'm always up for a new horror series, and I look forward to seeing what Netflix ends up doing here.