Disney's 'Mulan' Casts Jason Scott Lee As The Villainous Khan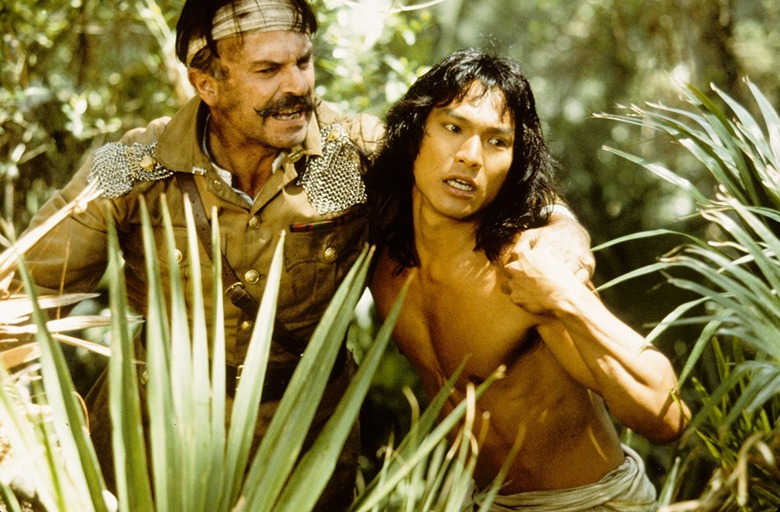 A former Disney hero will soon become the next Disney villain. Jason Scott Lee, who played Mowgli in the 1994 The Jungle Book, has been cast as a villain in Disney's live-action adaptation of Mulan.
Jason Scott Lee joins the Mulan cast as the villainous Bori Khan, a warrior leader who is intent on avenging his father's death, according to The Hollywood Reporter. He'll be teaming up with Gong Li's Big Bad, described as a "a powerful witch."
They'll present an intimidating front to our heroine Mulan, played by Chinese star Liu Yifei. The rest of Mulan's star-studded cast includes Jet Li as the emperor of China, Donnie Yen as Mulan's mentor, and relative New Zealand newcomer Yoson An as Mulan's love interest, who is sadly not Shang. Marco Polo's Ron Yuan, Pitch Perfect's Utkarsh Ambudkar, New Zealand actress Xana Tang and comic actor Chum Ehelepola round out the cast.
This is not Lee's first rodeo with Disney — in fact the actor is a frequent collaborator with the House of Mouse. Apart from starring in the 1994 live-action Jungle Book as an adult Mowgli, Lee also voiced David Kawena in two Lilo & Stitch movies. A talented martial artist, Lee is probably best known to general audiences for playing Bruce Lee in the 1993 biopic Dragon: The Bruce Lee Story.
Niki Caro directs the live-action Mulan, which is just the latest in Disney's string of live-action adaptations of its animated classics. After Tim Burton's Alice in Wonderland, Robert Stromberg's Maleficent and Kenneth Branagh's Cinderella did gangbusters at the box office, Disney struck more gold with last year's record-breaking Beauty and the Beast, and the remake train has not stalled since.
But while many of the Disney live-action remakes have been stilted shot-for-shot retreads of the beloved animated films, Caro seems to be taking some welcome creative license with Mulan. Apart from the title character and the promise of musical numbers, nearly all the plot details and supporting characters have been changed — which is a good thing. And with two villains gunning for our beloved heroine, Mulan could be a refreshing change of pace from the slew of Disney live-action remakes about to hit our theaters.
Mulan opens in theaters on March 27, 2020.