HBO Addresses The Joss Whedon And James Franco-Shaped Elephant In The Room [TCA]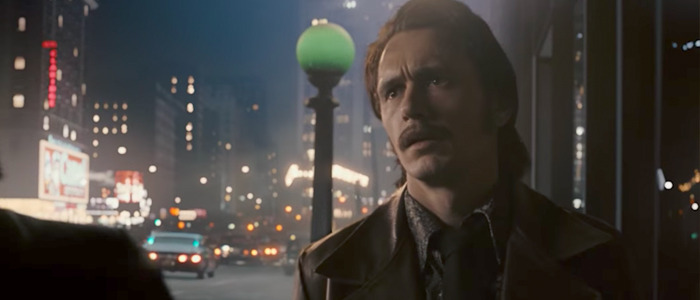 The Summer 2018 Television Critics Association press tour began with HBO presenting sessions on their upcoming fall shows. President of HBO Programming Casey Bloys answered questions, supplying details on the Deadwood movie and Game of Thrones prequels.
Earlier this month, HBO greenlit Joss Whedon's new series The Nevers. When it was announced, anticipation for the show was tempered by Whedon's ex-wife Kai Cole, who penned an essay for The Wrap last year detailing emotional abuse and accusing Whedon of using his power as a producer to sleep with his actresses. Whedon replied that her article contained "inaccuracies and misrepresentations."
What is quantifiably true is that the fandom over Whedon's projects has been divided since the story came out. Asked by /Film if it factored into his decision to produce The Nevers and that people may be divided over Joss Whedon's projects, Bloys declined to comment.
"I'm not going to get into Joss Whedon and his marriage and his ex-wife and what went on in their marriage," Bloys said.
He spoke more about The Deuce, which is returning for a second season this fall. Earlier this year, some of series star James Franco's acting students came forward with allegations of sexual misconduct, a matter which remains unresolved. Asked by /Film if he had discussions about how to proceed with The Deuce, Bloys said they took the accusations seriously when deciding to move forward.
"Anytime something comes up on a show or with someone we're in business with...Russell Simmons we cut his overall deal," Bloys said. "Marc Halperin, we had a deal to develop his book into a movie. We cut that."
Bloys said the creators of The Deuce and the shows cast were also consulted.
"When the Franco issue came up, we talked internally, read the L.A. times article, we looked at all the information, talked to David [Simon], George [Pelecanos], the executive producers and Maggie [Gyllenhaal], the actresses and actors on set and we all felt comfortable moving forward with the second season."
/Film will be at TCA through August reporting on news of the upcoming TV season.