The Best TV Shows & Movies Leaving Netflix In August 2018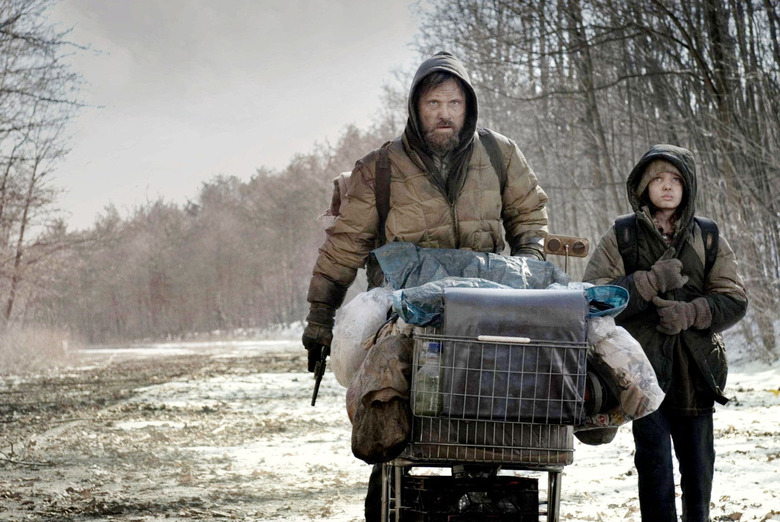 Another month, another batch of great TV shows and movies leaving Netflix. The streaming giant offers so much quality content to us in these hot summer months, but that inevitably means that Netflix has to take some away too. So if you've been leaving some of these titles in your queue for several months, now is a good time to finally watch them. Below, we've rounded up the movies and TV shows leaving Netflix in August 2018.
Walk Hard: The Dewey Cox Story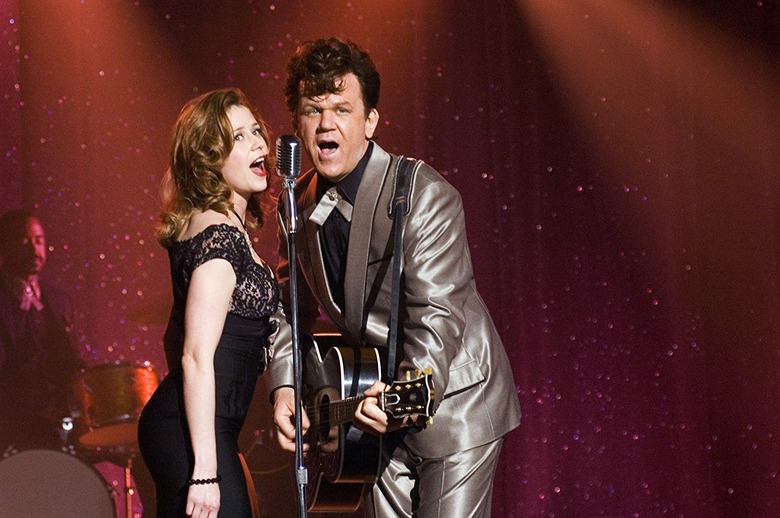 Directed by Jake Kasdan and produced by comedy maestro Judd Apatow, Walk Hard: The Dewey Cox Story is a dumb comedy that has proven over the years to be smarter than many of the biopics that it parodies. Starring a totally game John C. Reilly as the titular Dewey Cox, Walk Hard follows a poor farm boy who breaks into the world of rock 'n' roll only to fall to the temptations of money, women, drugs, and booze. But he gradually reinvents himself as a legendary musician who can, of course, walk on. When it was first released in 2007, Walk Hard was dismissed by some as a shallow satire, but its perceptive riffs on the music biopic genre and its iconic moments of absurd comedy have elevated Walk Hard to the level of one of the great biopic satires. Isn't that right, George Harrison, of the Beatles?
13 Assassins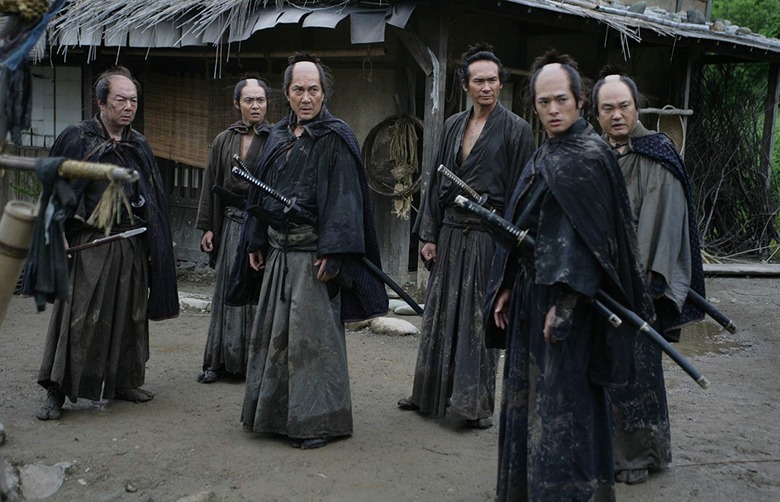 Legendary Japanese filmmaker Takashi Miike brings his signature brand of brutal bloodlust to 13 Assassins, a remake of the Eiichi Kudo's 1963 Japanese black-and-white film of the same name. The film tells the tale of 13 assassins — composed of 12 samurai and a hunter — who secretly plot to assassinate the savage leader of the Akashi clan, Lord Matsudaira Naritsugu, before his appointment to the powerful Shogunate Council. Miike's electric direction produces one of the most best samurai films of modern age and manages to toe the line between gross and engrossing.
Pariah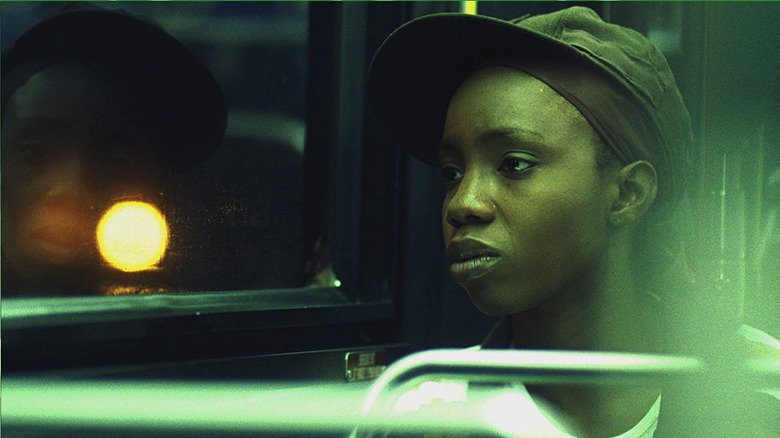 Dee Rees' feature directorial debut would foretell great things to come. Before she earned Oscar nods for her magnificent 2017 film Mudbound, Rees directed Pariah, a stirring gay coming-of-age film that she adapted from her own award-winning short film. Pariah stars a revelatory Adepero Oduye as Alike, a 17-year-old African-American girl who begins to embrace her identity as a lesbian. Genuine, raw, and searing, Pariah is a heartbreaking debut coming-of-age film that bucks many of the genre's stereotypes. If you enjoyed Mudbound, catch Pariah before it disappears from Netflix.
The 40-Year-Old Virgin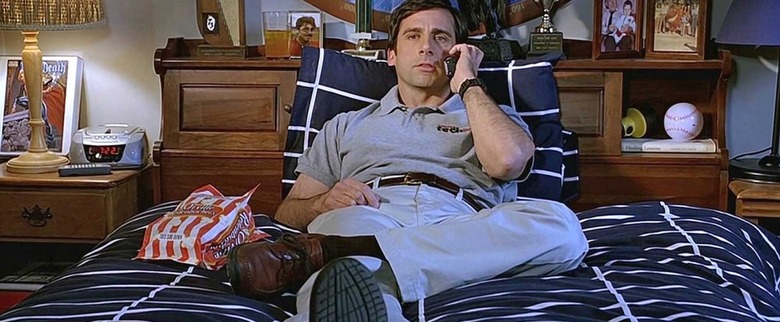 Judd Apatow proved himself a comedy force to be reckoned with, with The 40-Year-Old Virgin, which will deservedly go down in history as one of the great sex comedies. What else can I say about The 40-Year-Old Virgin that hasn't been said? It all just works: The brilliant vanity-free performance from Steve Carell, the non-stop barrage of jokes, the chest-waxing scene. The "bags of sand" line! If I listed all the reasons The 40-Year-old Virgin will forever be a comedy classic, this article will go on forever. One thing I will point out, however, is that Catherine Keener is a gem as Carell's charming love interest Trish and gives a severely underrated performance that stands out in a movie rife with big comedy personalities.
The Road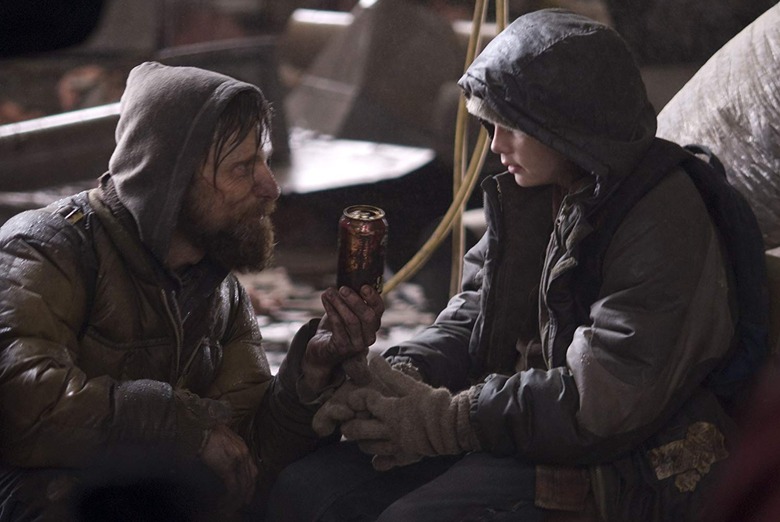 John Hillcoat's adaptation of Cormac McCarthy's relentlessly dark post-apocalyptic novel is a powerful drama anchored by a tour-de-force performance from Viggo Mortensen. The film follows a determined father and his son as they wander the wasteland of post-apocalyptic America, fending off gangs of savage humans and battling for survival as they journey toward the coast. It's a bleak, haunting drama that delivers one of the best feature film adaptations of a book yet.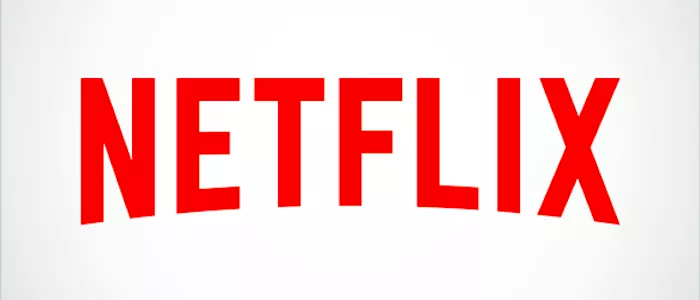 August 1
3000 Miles to Graceland
Adventures in Babysitting
Can't Buy Me Love
Care Bears: Welcome to Care-a-Lot: Season 1
Finding Dory
Harold & Kumar Escape from Guantanamo Bay
Reasonable Doubt
The Killing: Seasons 1-3
Walk Hard: The Dewey Cox Story
August 2
10 Rules for Sleeping Around
August 5
13 Assassins
August 6
Welcome to Me
August 10
St. Vincent
August 12
For a Good Time, Call...
August 13
Help, I've Shrunk the Family
August 16
Being Flynn
Enter the Battlefield
Jem and the Holograms: Seasons 1-3
Littlest Pet Shop: Seasons 2-4
Pariah
Pound Puppies: Seasons 1-3
Seeking a Friend for the End of the World
The 40-Year-Old Virgin
The Adventures of Chuck & Friends: Season 2
Transformers Prime: Seasons 2-3
Transformers: Rescue Bots: Seasons 2-4
August 23
Sausage Party
August 25
The Road