20 Years Later, 'The Parent Trap' Remake's Screwball Comedienne Still Shines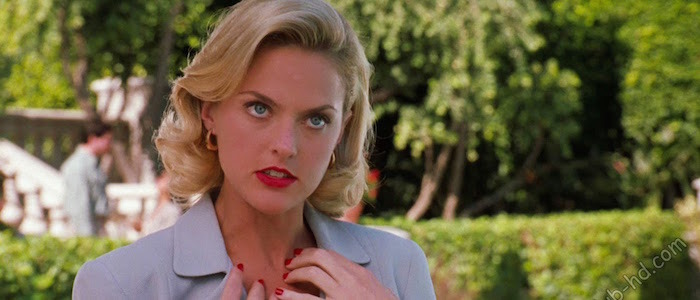 (Welcome to Classically Contemporary, a series where we explore the ways in which new releases echo classic Hollywood.)
In 1998, a new generation of filmgoers got an opportunity to visit the Walt Disney Studios classic, The Parent Trap, with a hip, modern remake (that hit theaters 20 years ago this week). The film followed the basic tenets of its predecessor, originally released in 1961, that saw two twins, separated at birth, who decide to reunite their estranged parents. The Parent Trap was a film of its time back in 1961, with a peppy, beach-inspired soundtrack (with a title song sung by Annette Funicello). By 1998, with divorce more common, The Parent Trap became timelier, with two tween girls (both played by Lindsay Lohan) tackling a new scheme to stop their father from marrying the "evil" Meredith Blake (Elaine Hendrix).
Blake is the character who dominates the film 20 years later, with a cool style and confident air that's pulled straight from the world of classic cinema.
The Parent Trap and the Classic Film Dame
The screwball comedy is more often associated with the Great Depression, where its emphasis on daffy, dizzy socialites inspired humor. Rich folks were just like anyone else, and in fact they were dumber because money had made them simple. Once the Depression ended, the screwball elements transformed into high-concept premises, commonly involving the upper-middle class.
The 1998 remake of The Parent Trap's closest influence is the 1940 Cary Grant comedy My Favorite Wife. In that film, Grant's Nick Arden believes his wife, played by Irene Dunne, has died, only to discover she's returned on the same day he's set to remarry. The movie certainly had an effect on Parent Trap '98 director Nancy Meyers, who directly calls back to it when Nick Parker (Dennis Quaid) sees estranged wife, Elizabeth James (Natasha Richardson) for the first time. Like Grant, Nick is standing in an elevator only to catch a glimpse of his wife before the doors close.
The Parent Trap's role as an homage to My Favorite Wife is best exemplified in the film's villainess, Meredith Blake (Hendrix). As with My Favorite Wife, Meredith is meant to embody the worst of femininity, but like Wife's stepmother-to-be, Gail Patrick's Bianca, Meredith has garnered the love and attention of a new generation of women who understand her.
Meredith is introduced as regal, cold, "bad" version of femininity. The audience briefly sees the character from behind before Lindsay Lohan's Hallie is formally introduced. When the two finally meet, a large hat builds the mystery behind Meredith before the camera closes in on her face as she lifts her gaze to the little girl, situating her as the "fabulous, but evil" impediment that must be overcome. And no screwball queen is complete without a signature look. In a recent interview, Hendrix shared just how committed the production was to presenting her as a classic film goddess: "Joyce Zapata...set me in pin curls every morning. Brad Wilder did my makeup [and] we decided on that classic Chanel red, the classic liner."
But where movies like this situate the other woman as the villain, whose love of power and inability to relate to children is proof of the evil heart hiding beneath their beautiful exterior, today it is understandable. Meredith, though "successful in her own right" as a publicist, is demonized because she isn't a "nature girl" and seemingly hates kids, reminiscent of Gail Patrick's Bianca, who rolls her eyes when Nick's children want to perform for the family. Hendrix herself mentioned that it's now acceptable to be an ambitious "careerwoman" who isn't "set up to be a mom." The stigma is now removed and women who are driven can empathize with the character.
This isn't to say that there aren't extremes to her: "I were with a man who had kids I wouldn't feel the need to ship the kids off to Switzerland."
Carole Lombard: Screwball Comedienne
Though Meredith Blake draws on Gail Patrick's performance in My Favorite Wife, the look employed for Hendrix within the '98 Parent Trap is heavily inspired by classic film comediennes, most especially actress Carole Lombard. Lombard came to prominence with the 1936 comedy My Man Godfrey where she played a dizzy heiress who falls for the family butler, played by William Powell. In fact, the comparisons between Hendrix and Lombard wasn't unnoticed at the time. "One of the greatest honors for me...is the late [film critic] Army Archerd compared me to Carole freaking Lombard. I'm like 'Hell, yes!'" With her wide eyes and blonde hair the resemblance between the two actresses is uncanny, and yet their comedic styles are also relevant.
In My Man Godfrey, Lombard screamed and giggled her way through a performance that was both high-energy and physically demanding. At one point, Lombard's Irene Bullock is drunk and is picked up by Powell's Godfrey, who deposits her into a cold shower. Lombard, soaking wet, is still able to pop up and chase Powell, a testament to her comedic timing.
This is mimicked in The Parent Trap's finale, wherein Meredith goes on a camping trip with Lohan's twins and their dad. Outside of hiking in general, Meredith is given a backpack full of rocks and nearly ingests a lizard through the girl's scheming. But she hits peak Lombard territory once Annie and Hallie drag Meredith and her mattress into the middle of a river. Meredith wakes up only to fall into the drink, leading to a final confrontation that forces Nick to give her the boot. As a performer, Hendrix is equally dogged in her determination to show the hell Meredith endures, yet the audience loves her in spite of it.
What It Means to Women Today
Where the women of classic Hollywood today were tough and forthright, the post-'80s backlash often situated aggressive women as the villain. But what makes Meredith Blake so beloved by fans today is the knowledge that she can be bad, yet leave the film as spectacularly as she entered. And that's not to say she's flawless. Meredith Blake reminds women that having a husband and kids isn't for everyone; it isn't something that's necessarily worth aspiring to. Meredith is "proud" to be an "ice woman" and she taught a new group of girls that's fine if you're fine with it.
Love live Meredith Blake: a classic Hollywood throwback.