TV Bits: 'The Conners', 'Yellowstone', 'The Man In The High Castle', Shonda Rhimes, And More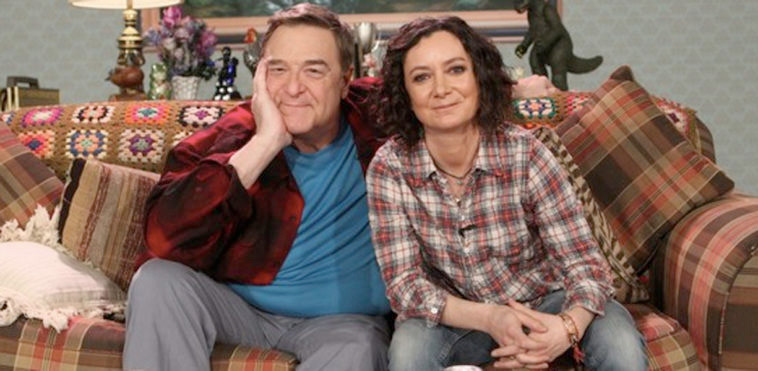 In today's edition of TV Bits:
Roseanne spin-off The Conners gets a premiere date and a new theme song
A whole new slate of Shonda Rhimes shows coming to Netflix
James Gunn's Starsky & Hutch show has been abandoned
J.J. Abrams' Bad Robot has a new TV series in the works
Y: The Last Man adds another cast member
Christina Applegate heads to Netflix for Dead to Me
Jillian Bell joins Ben Schwartz in Showtime comedy The Wrong Mans (yes, plural)
Get Shorty gets a season 2 trailer
And more!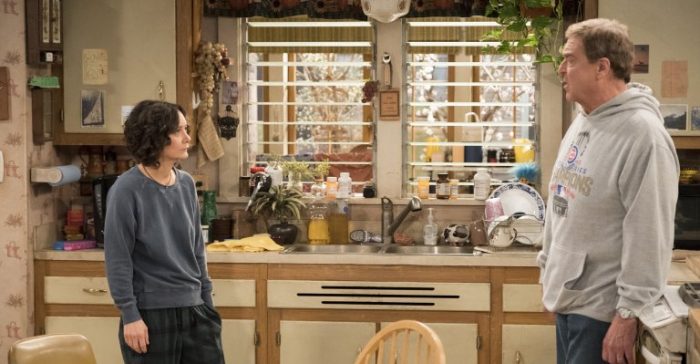 ABC cancelled Roseanne following its star's racist social media attack on a former Obama administration aide, but The Conners – a spin-off featuring the rest of the cast, minus Roseanne Barr herself – was given the greenlight. Now the new show has a release date: October 16, 2018. And Variety also explains that it will have a new theme song "driven by slide guitar, harmonica, and saxophone" to mirror the working class blues vibe of the original.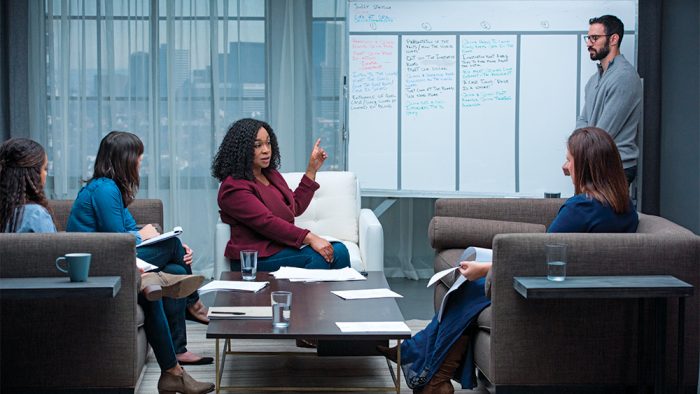 TV guru Shonda Rhimes (Scandal, Grey's Anatomy) signed a deal with Netflix a while back, and now the first wave of programming from that deal has officially been announced. And what a wave it is: there are eight shows in the works. Check out these breakdowns from the press release:
Untitled Shonda Rhimes Project
Based on the New York Magazine article How Anna Delvey Tricked New York's Party People by Jessica Pressler.  Manhattan makes a new friend like no other.  But is she the stuff American dreams are made of or is she New York's biggest con woman?  Is it a con if you enjoy being taken?
Shonda Rhimes (EP) will create the series.
Untitled Bridgerton Project
Based on Julia Quinn's best-selling series of novels, this smart feminist take on Regency England romance unveils the glittering, wealthy, sexual, painful, funny and sometimes lonely lives of the women and men in London's high society marriage mart as told through the eyes of the powerful Bridgerton family.
Scandal veteran Chris Van Dusen (EP) will adapt and showrun the series.
The Warmth of Other Suns
Based on Pulitzer-Prize winning author Isabel Wilkerson's award-winning book of the same name, this powerful groundbreaking series tracks the decades-long migration of African-Americans fleeing the Jim Crow South in search of a better life in the North and the West between 1916 and 1970.
National Humanities Medal recipient, MacArthur Genius Grant recipient and 2-time Drama Desk winning playwright Anna Deavere Smith (EP) is set to adapt.
Pico & Sepulveda
Set in the 1840s against the surreal and sensual backdrop of the then-Mexican state of California, the series tracks the end of an idyllic era there as American forces threaten brutality and war at the border to claim this breathtaking land for its own.
Emmy-award writer Janet Leahy (EP) will create the series.
Reset: My Fight for Inclusion and Lasting Change
Netflix and Shondaland have acquired the rights to Ellen Pao's groundbreaking memoir detailing her life and career, including the lawsuit she brought against her former employer that sparked intense media scrutiny, shook Silicon Valley to its boys' club core and pre-saged the Time's Up movement.
The Residence
Netflix and Shondaland have acquired the rights to Kate Andersen Brower's brilliant nonfiction book The Residence: Inside the Private World of the White House, which offers a vividly accurate insider's account of White House residence staffers and the upstairs downstairs lives they share with the First Families at one of the most famous homes in history.
Sunshine Scouts
In this darkly comedic half-hour series, an apocalyptic disaster spares a rag-tag group of teenage girls at sleepaway camp who must then summon their moxie and survival skills to weather the fallout and ensure all that remains of humanity abides by the Sunshine Scout Law.
Writer/actress Jill Alexander (Co-EP) will create the series.
Hot Chocolate Nutcracker
This documentary offers a behind-the-scenes look at the Debbie Allen Dance Academy's award-winning reimagining of the classic ballet, The Nutcracker. This staged contemporization – with its inclusive cast of all ages and its blend of dance traditions – has further cemented Debbie Allen's legacy as one of the greatest forces for good in dance.
Oliver Bokelberg (DP/Director Scandal) will serve as director, cinematographer and producer.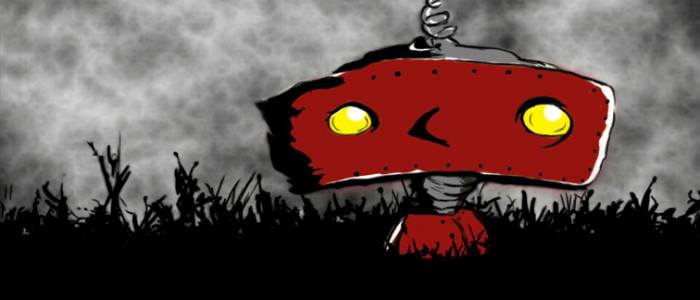 Michael Ausiello, the TV journalist who launched the site TVLine in 2011, is teaming with Bad Robot for a "half-hour, single-camera, coming of age dramedy" based on his "TV-obsessed, closeted gay childhood in small-town New Jersey in the 1980s." Ausiello is writing the script, but the project doesn't have a home yet.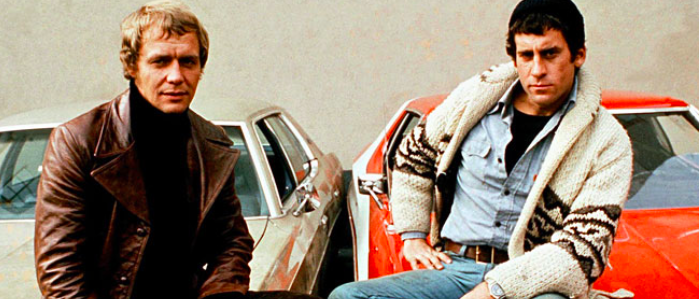 Disney recently fired writer/director James Gunn from Guardians of the Galaxy Vol. 3, but a new piece from Yahoo indicates that he's also lost his Amazon adaptation of the 1970s cop TV show Starsky & Hutch. But if you're thinking this cancellation was a recent development, it turns out that Amazon actually made this decision several months ago.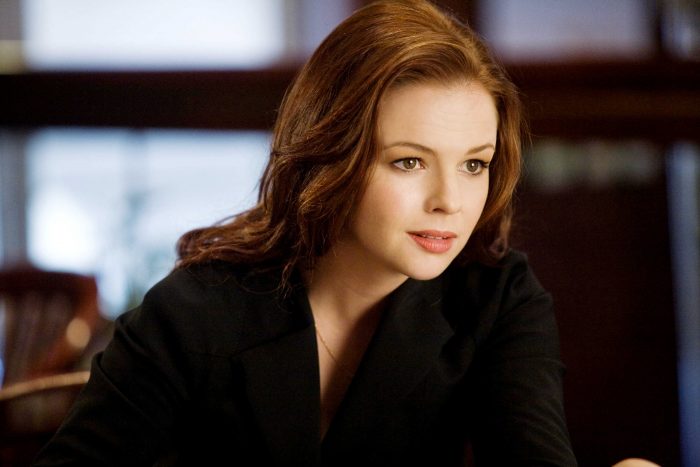 FX's upcoming TV adaptation of the popular Y: The Last Man comic book series has added one more cast member in actress Amber Tamblyn (The Sisterhood of the Traveling Pants), who will play "Mariette Callows. Daughter of the President of the United States, Mariette has been groomed for a career in politics and to uphold her father's conservative values."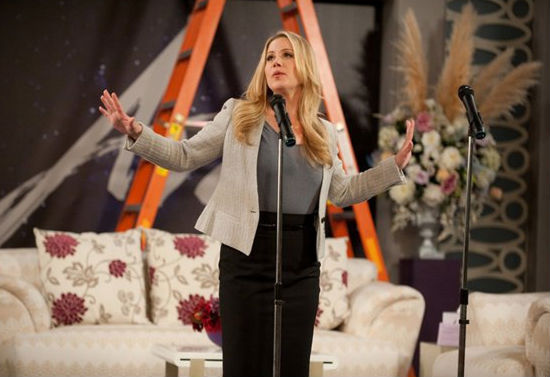 Christina Applegate (Anchorman) is set to star in a new Netflix series called Dead to Me, which has been likened to a comedic version of HBO's Big Little Lies. Here's a quick synopsis: "a dark comedy about a powerful friendship that blossoms between a tightly-wound widow and a free spirit with a shocking secret."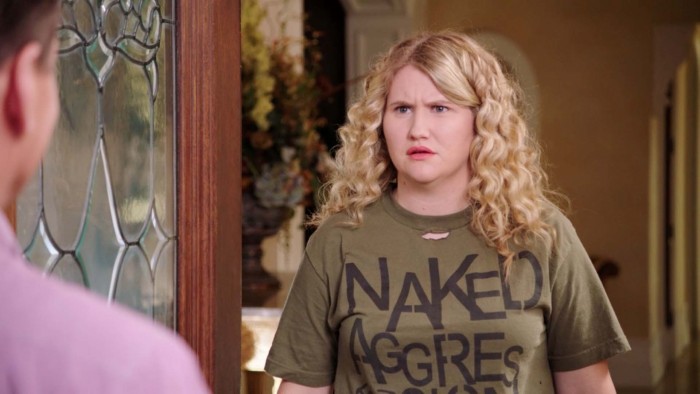 Jillian Bell (22 Jump Street, Rough Night) and Ben Schwarz (Parks and Recreation) will co-star in a Showtime series called The Wrong Mans. Bell is playing Anna, a gender-swapped role from the original British series that was first played by James Corden. Here's the description of the show:
The Wrong Mans is an action-comedy about two ordinary office workers who have their menial existence turned upside-down by a chance phone call and a case of mistaken identity: "If you are not here by 5 o'clock, we will kill your wife." As the only people who can help, these two unlikely characters must find their inner hero in their quest to save not just themselves, but their loved ones and ultimately their whole town.
I really enjoy both of those actors, so seeing them team up sounds like a total joy.
Here's the trailer for Epix's Get Shorty season 2. I'm not trying to be intentionally mean, but I'm genuinely curious: how many people do you think actually watch this show? It's obviously enough for the network to justify the cost of a second season, but I've literally never seen or heard anyone say anything about this show after its debut. Season 2 premieres on August 12, 2018.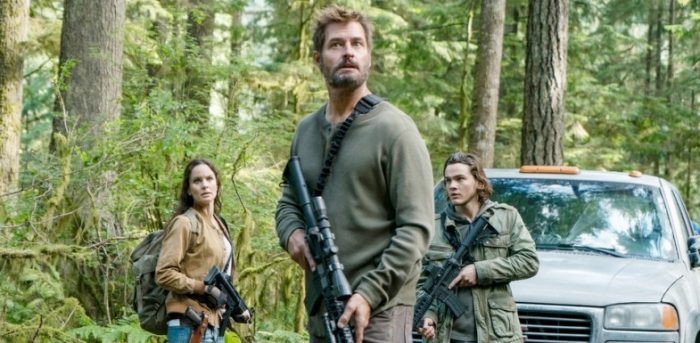 Did you know that Lost star Josh Holloway was starring on a USA Network TV series called Colony? After three seasons, the show is coming to an end. The season three finale, which airs on July 25, 2018, will be its last episode after a gradual slip in the ratings made another season untenable.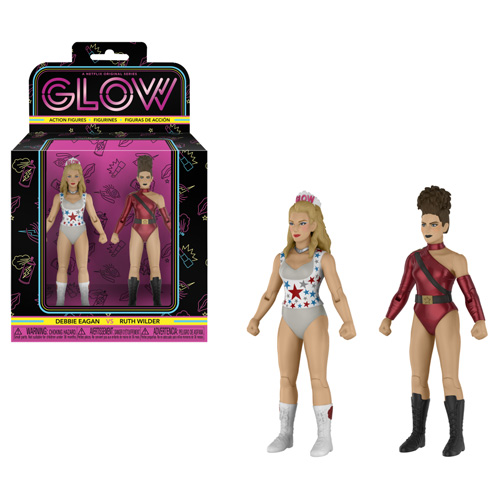 Action figures from the Netflix TV series GLOWavailable this September will soon be . A figure similar to these, for the Welfare Queen character, actually factored into the plot of the show's second season. I wonder if the other characters beyond just the two main wrestlers will get figures of their own...
Before The Man in the High Castle's third season debuts on October 5, 2018, Amazon has already announced that the dystopian alternate reality series will be coming back for season 4.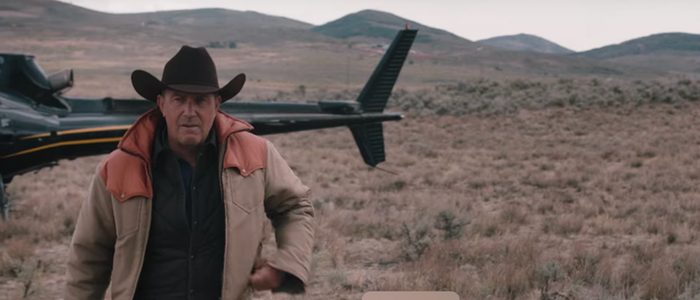 This week, Paramount Network renewed Yellowstone for a second season. The drama, from Hell or High Water writer Taylor Sheridan, stars Kevin Costner as a rancher. Sheridan will come back as the writer/showrunner for the 10-episode second season, which is slated to air sometime in 2019.