iTunes Deal Lets You Buy 190 Movies For $300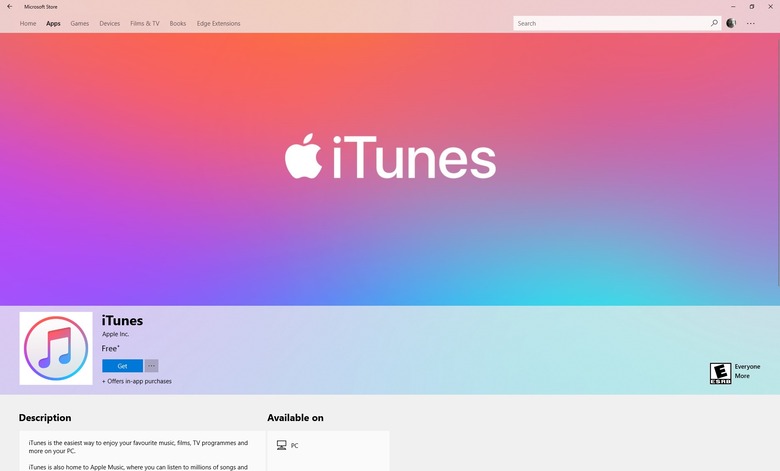 A new iTunes deal could let you buy as many as 190 movies from the past three decades in one of its biggest sales of the year. And it would only cost you about $300.
iTunes is currently offering select 10-Film bundles in Digital HD. Each of the bundles cover a separate decade dating back to the '70s, including classic films like Apocalypse Now, Dirty Dancing, The Truman Show, No Country for Old Men, and so much more. The decade 10-movie bundles cost $19.99 each. Total, the bundles amount to 190 movies for only $300.
But there comes some fine print. Buying all 190 movies for $300 would require you to buy four $100 iTunes gift cards for $80 each online. This gift card deal is typically available on many online retailers including Best Buy, Walmart, and others.
Here are the available bundles (via SlickDeals):
The Out-of-Towners (1970)
On a Clear Day You Can See Forever
10 Iconic Films of the 70's
Adventures of the Wilderness Family
The Man Who Fell to Earth (1976)
The Naked Gun: From the Files of Police Squad!
10 Iconic Films of the 80's
What's Eating Gilbert Grape
10 Iconic Films of the 90's
Anchorman: The Legend of Ron Burgundy
How to Lose a Guy In 10 Days
10 Iconic Films of the 00's
Saw (Unrated Director's Cut)
Master & Commander: The Far Side of the World
The League of Extraordinary Gentlemen
Dodgeball: A True Underdog Story
The Girl Next Door (2004)
Big Trouble In Little China
The Last of the Mohicans (Director's Definitive Cut)
There's Something About Mary
The X-Files: Fight the Future
The Last Picture Show (Director's Cut)
Action Movies of the 2000's
Crouching Tiger, Hidden Dragon
Comedy Movies of the 2000's
You Don't Mess With the Zohan
Romantic Movies of the 2000's
Nick & Norah's Infinite Playlist
In addition, iTunes has also grouped individual award-winning titles for $5 from each decade as well.
You can purchase the movie bundles at the iTunes Store here.