Be Well And Taco Bell: 'Demolition Man' Inspires A Fine Dining Experience From The Future [Comic-Con 2018]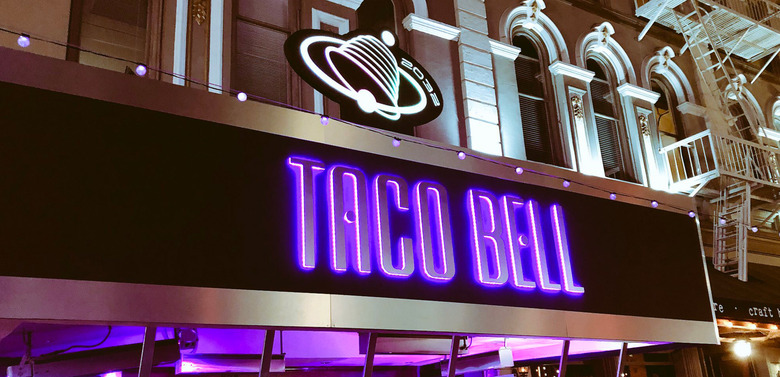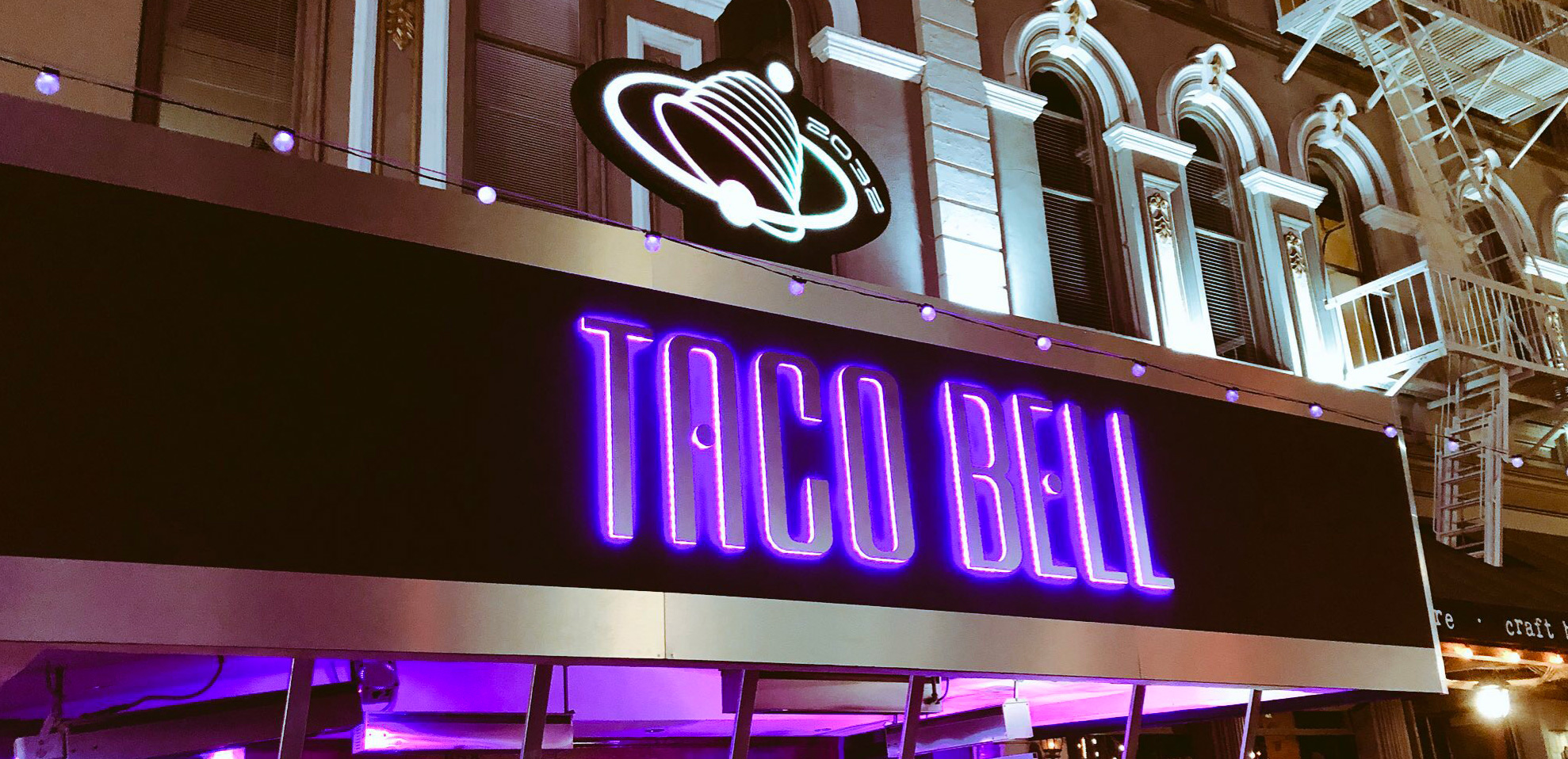 San Diego Comic-Con is full of special experiences and installations, trying to convince fans to check out the latest movies and TV shows that Hollywood has to offer. However, this year's convention had a surprising installation that came out of left field but was welcomed with open arms just the same.
Inspired by the 1993 sci-fi action blockbuster Demolition Man (starring Sylvester Stallone, Wesley Snipes and Sandra Bullock), the fast food chain Taco Bell decided to make good on the prediction made by the film for the year 2032, when the movie takes place. You see, in the future, Taco Bell apparently won what is dubbed the "franchise wars," and every restaurant in the merged metropolis of San Angeles is now a Taco Bell. So Comic-Con was treated to an upscale Taco Bell dining experience that is way fancier than anything you've ever gotten from their drive-thru, and we checked it out first-hand.
First of all, for those who might need a refresher, here's where this concept came from in Demolition Man:
The Demolition Man Taco Bell experience is one of the most popular at the convention, and it's a long wait to get inside. The experience is set up like any other dine-in restaurant, and as you can see in the menu included in the slideshow below, it includes a four-course meal. Here's what the Demolition Man Taco Bell installation looked like:
The pop-up was set up like a fancy dining establishment. They even had a piano man who went back and forth from playing "classical music" from the 1970s and 1980s to playing the most recognizable commercial jingles. Whoever put together this installation definitely did their research. Even the hostesses, who weren't shy about saying "Be well and Taco Bell," knew the customary high five of the future.
The installation also featured a gift shop where you could buy shirts, hats and hoodies with the Taco Bell logo from the future. Another shirt pictured above looks like a standard postcard with the movie accurate "mellow greetings" from San Angeles. Other shirts available for purchase said "Be well and Taco Bell" while another had a badge resembling that of the San Angeles Police Department. But let's not forget that this is a Taco Bell promotion too, and they really went all out for this meal from the future:
All four courses of the meal art picture above, and here's how the menu was described at the table:
Joy Joy Hors D'Oeuvre – Masa Geometrics, Corn 4, Legumes, Funghi, Tomato Aspic, Onion Sourise, Avocado, Cilantro & Capsicum
Crunchwrap Supreme Leader – Cheese & Masa Polygon, Seared Outlawed Aminos, Green, Tomato Aspic, Nacho Cheese Crunch and Sour Cream Spheres
Franchise Freedom Fries – Nacho Cheese Potato Vessels, Bold Mesican Spices, Cryo-Capsicum
Cinnamon Helix Confection – Oxygenated Twists, Cryo-Berry, 160-C Sugar
Most of the food tasted like it was regular Taco Bell food presented in an upscale way, though there were some surprising additions that you wouldn't find at Taco Bell. For example, the "Cheese & Masa Polygon," which was basically like a taco/crunchwrap from the future, was unlike anything the fast food chain offers. The first course also featured a tasty bread ball with corn and cheese inside that was quite delicious. And the usual cinnamon twists were made even better with a sweet cream sauce for dipping.
Of course, after a four course meal, you'll probably want to use the bathroom, and you'll be happy to know that the seashells were in the right place. Unfortunately, they were out of order, so we couldn't demonstrate how to use them for the more clueless citizens out there.
The night ended on a bit of a downer though, as I received a Morality Violation on my way out: