'Doctor Who' Season 11 Trailer: Jodie Whittaker's Doctor Wants To Be Your New Best Friend [Comic-Con 2018]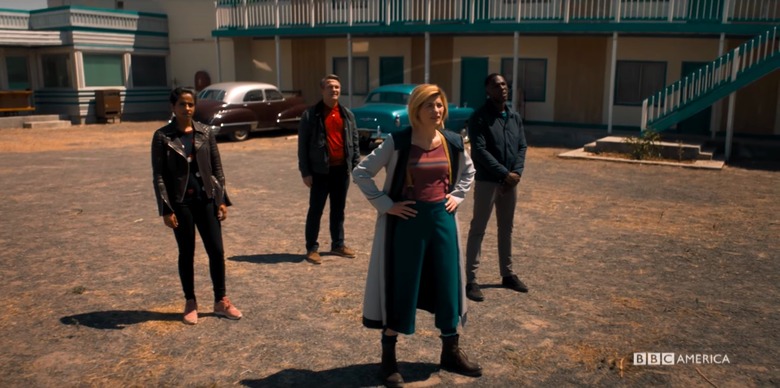 "All of this is new to me. New faces, new worlds, new times. So if I asked really, really nicely, would you be my new best friends?"
That's the question Jodie Whittaker poses to her three new companions played by Bradley Walsh, Mandip Gill, and Tosin Cole in the first official Doctor Who season 11 trailer, but it's also a question directed at us longtime Doctor Who fans who are always a little wary whenever the Doctor regenerates and a new actor takes on the beloved role of the time-traveling alien. Will we accept Whittaker's Thirteenth Doctor — the 13th actor to take on the role, but only the first woman to do so? Yes, yes we will.
Doctor Who Season 11 Trailer
The trailer for Doctor Who season 11 has debuted following the BBC sci-fi series' panel at San Diego Comic-Con! And though the trailer is brief, it's jam-packed with exciting new adventures, plenty of action, and lots of awestruck faces pulled by Walsh, Gill, and Cole, the humans who are brought along for an adventure across time and space with Whittaker's eccentric Doctor. Cole plays Ryan Sinclair, Gill is Yasmin Khan, and Walsh is Graham O'Brien, who we were all introduced to in the first Doctor Who teaser.
The trailer is only 40 seconds long, but it gives us a sense of what this new Doctor will be like under the guidance of new showrunner Chris Chibnall. The most noticeable thing, for one, is Whittaker's beaming smile and her thick Northern England, Yorkshire accent. It almost feels like a nod to the first Doctor to kick off the current Doctor Who revival, Christopher Eccleston, who played the Ninth Doctor and had to suffer countless questions asking why an alien sounds like he's from the North.
We also got a peek at the Thirteenth Doctor's new sonic screwdriver which, upon closer inspection of pictures from the Doctor Who panel at Comic-Con, is super cute and slightly pink-hued. It reminds me of Sailor Moon's Transformation Pen, which only makes me infinitely more excited and emotional.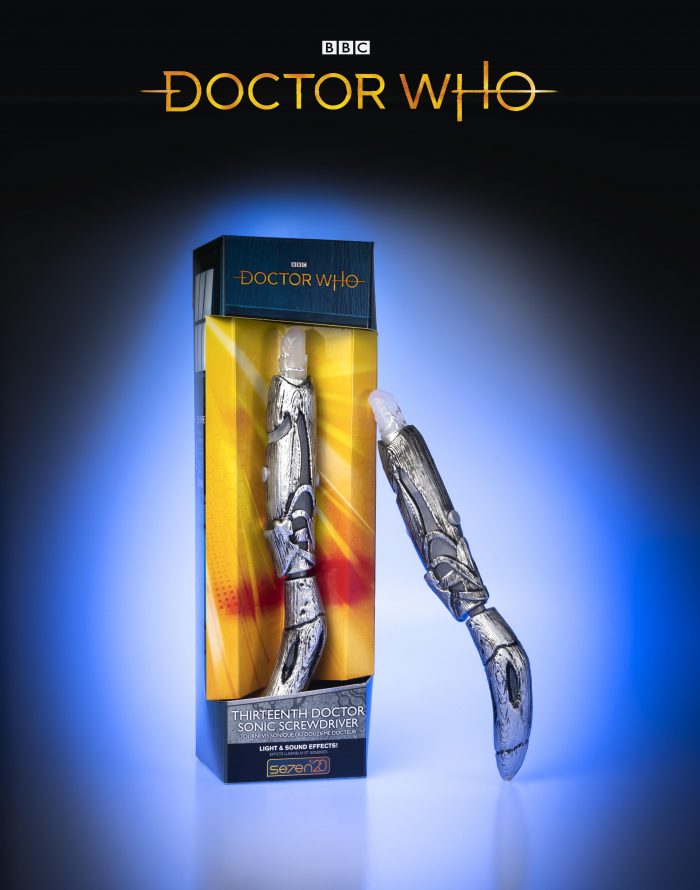 The new sonic screwdriver was designed by Arwel Wyn Jones, who said at the panel, "It's a privilege to have been asked to redesign the iconic Sonic Screwdriver for the Thirteenth Doctor and a new generation of audiences.  I can't wait for people to see how the Doctor acquires it."
Collectible replicas of Whittaker's sonic screwdriver will be available for pre-order starting July 25, 2018, and you can get one right here.
Whittaker's first season as the star of Doctor Who will premiere on BBC America in fall 2018.