Sinemia Lowers Prices To $3.99 A Month For A Limited Time (And For One Movie)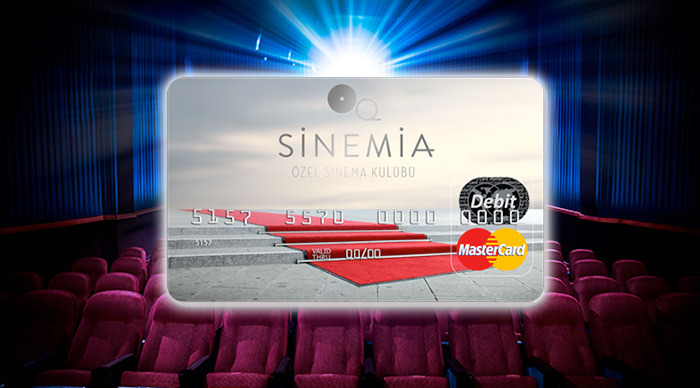 While AMC's A-List continues to gain traction and MoviePass stands on shaky ground with its unpopular business decisions, Sinemia is stepping up as a worthy competitor in the growing movie ticket subscription service industry. Following its introduction of family plans and online reservations, Sinemia is going to be lowering prices astronomically. For a limited time, Sinemia is offering plans for as low as $3.99 a month — less than half the price of MoviePass's famous $9.95 a month deal. It's a steal, but only for the summer.
Hot on the heels of its announcement about tiered family plans, Sinemia announced that it is now dropping its monthly subscription prices to $3.99 a month, available for purchase until Labor Day on September 3, 2018. But make sure to read the fine print: this $3.99 a month deal only covers Sinemia's lowest option of 1 movie ticket a month.
Here are Sinemia's newly marked down price plans:
$3.99 per month – One ticket to any movie per month (down from $4.99/month)
$6.99 per month – Two tickets to any movie per month (down from $7.99/month)
$8.99 per month – Two tickets to any movie per month including 3D, 4D and IMAX formats (down from $9.99/month)
$13.99 per month – Three tickets to any movie per month including 3D, 4D, IMAX formats (down from $14.99/month)
As you can see, it's not quite the same as MoviePass' one movie a day for $10 a month deal — you essentially pay half the price of a movie ticket to see one movie. The discount applies to all of Sinemia's plans, including its family plans. And all the Sinemia plans are paid annually, rather than monthly, so you'll have to be in for the long haul. The discount plans are available in Canada starting at $3.99 CAD a month for one ticket, in the UK for £3.99, and in Australia for $3.99 AUS.
But lower prices are lower prices, and it's smart for Sinemia to take advantage of the busy summer season with its discounted plans. Sinemia founder and CEO Rifat Oguz said in a statement following the announcement:
"With the release of highly-anticipated summer blockbusters, and with seasonal temperatures hitting record highs, we want to provide moviegoers a more affordable way to see must-watch films and get a break from the heat. Sinemia's plans are sustainable and highly customizable, allowing each moviegoer to select the plan that's right for them. Our plans cater to modern moviegoers, with options for both occasional and frequent moviegoers."
But is it enough to truly put Sinemia in the same conversation with MoviePass and AMC A-List? Sinemia seems to be going with the less-is-more approach, stating that it's "designed for modern moviegoers who expect these features when planning their night out, and who aren't able to go to the movies every weekend or multiple times per week." That puts it in stark contrast to its competitors, who offer a single moviegoer as many movies as possible but aren't as friendly to families.
As the battle for ticket-buying subscription service domination continues, we'll see if MoviePass or AMC has a response to this.