'Joker' Coming In Fall 2019, Tarantino's 'Once Upon A Time In Hollywood' Moves Up, And More Release Date News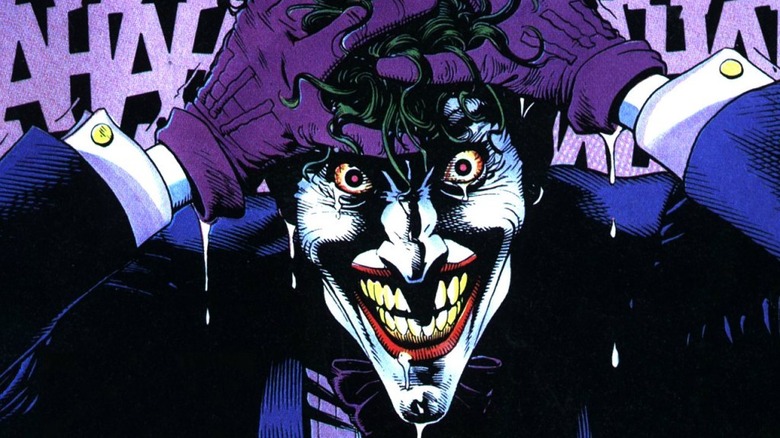 Todd Phillips's origin movie about Gotham City's Clown Prince of Crime now has an official title: Joker. Looks like the film took Sean Parker's advice and dropped the "the." (It's cleaner.) They're moving quickly on this one, because Joker, which stars Joaquin Phoenix, is coming to theaters next year.
Meanwhile, the wait to see Quentin Tarantino's new movie just got a couple of weeks shorter. Sony Pictures has shifted some release dates around on its calendar, and the result is a new Once Upon a Time in Hollywood release date, the long-delayed adaptation of The Crow biting the dust for seemingly the hundredth time, and some other additions that fans of Little Women and the Valiant comic Bloodshot might be interested to learn about.
First up, The Hollywood Reporter has word that Joker will hit theaters on October 4, 2019. That's going to be a busy month, with Paramount's Gemini Man (which features Ang Lee directing Will Smith) and Fox's The Woman in the Window (Joe Wright directing Amy Adams), and the Dwayne Johnson/Emily Blunt vehicle Jungle Cruise looming later in the month along with WB's The Goldfinch. You can read more about Joker right here.
Elsewhere, according to The Wrap, Sony Pictures has moved Tarantino's Once Upon a Time in Hollywood from its original date of August 9, 2019 up to July 26, 2019. That means it's no longer going to debut on the 50th anniversary of Sharon Tate's murder at the hands of Charles Manson's cult members – an event that serves as the backdrop for Tarantino's 1969-set Hollywood tale about a down-and-out actor and his stuntman. That one has an absolutely stacked cast: Leonardo DiCaprio, Brad Pitt, Margot Robbie, Al Pacino, Burt Reynolds, Timothy Olyphant, Kurt Russell, Damian Lewis, Dakota Fanning, James Marsden, Scoot McNairy, and more. Now Once Upon a Time in Hollywood will go head to head against the first Fast & Furious spin-off, Hobbs and Shaw. Read more about Tarantino's latest here.
Sony has also removed The Crow from its release schedule following the abrupt exit of would-be director Corin Hardy and would-be star Jason Momoa. Good riddance, I say – this remake has been kicking around so long that I'm genuinely starting to believe it's cursed. And finally, Greta Gerwig's take on Little Women – which has a killer cast of its own in Saoirse Ronan, Meryl Streep, Emma Stone, and Timothee Chalamet – has been given a Christmas Day 2019 release date, while Valiant Comics' Bloodshot, starring Vin Diesel and Toby Kebbell, will be released in February 2020.