'Creepshow' TV Series Coming From 'The Walking Dead' Executive Producer Greg Nicotero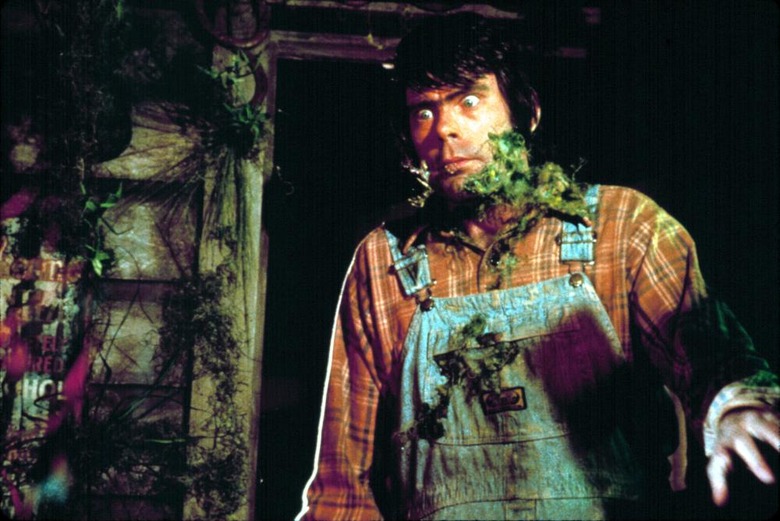 The Walking Dead executive producer Greg Nicotero is bringing a beloved horror anthology film back from the dead. Nicotero will be running a Creepshow TV series based on the classic 1982 horror anthology film from writer Stephen King and director George Romero that has achieved cult status among horror fans.
Nicotero is attached to direct, executive produce, and supervise Creepshow for the horror streaming service Shudder, according to Entertainment Weekly.
The Creepshow TV series is inspired by the 1982 horror film written by Stephen King and directed by George Romero, which told five short stories covering everything from monsters, zombies, and bogeymen. The beloved horror anthology film was essentially an excuse for the two horror legends to pay tribute to old school '50s horror comics, and is considered one of the best horror anthologies in existence. The segments varied in tone from straight-up gross, to intentionally campy, to silly and tongue-in-cheek, and that the tone was always very precise — goofy but not too goofy. We'll have to see if Nicotero will attempt to replicate that or go for a more serious approach akin to The Walking Dead.
Each episode of the Creepshow TV series will tell a new original story and be helmed by a different filmmaker, with Nicotero set to direct the first episode. His company KNB EFX Group will also handle the creature and makeup effects.
Nicotero has more than a few ties to the original film — he met his makeup effects mentor Tom Savini while visiting the set of the film and later collaborated with Romero on Day of the Dead and Land of the Dead. He praised the project in a statement:
"Creepshow is a project very close to my heart! It is one of those titles that embraces the true spirit of horror... thrills and chills celebrated in one of its truest art forms, the comic book come to life! I'm honored to continue the tradition in the 'spirit' which it was created."
"Creepshow is one of the most beloved and iconic horror anthologies from two masters of the genre, George A. Romero and Stephen King," Shudder general manager Craig Engler added. "We're thrilled to continue their legacy with another master of horror, Greg Nicotero, as we bring a new Creepshow TV series exclusively to Shudder members."
The new Creepshow series is scheduled to debut on Shudder in 2019.