New 'Shazam' Image And Details Reveal The Lighter Side Of DC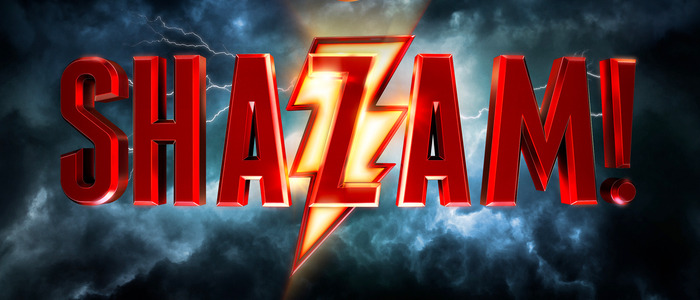 Can Aquaman and Shazam save the DCEU? Maybe! The DC film universe over at Warner Bros. has been struggling lately, but the future looks bright. The films coming up, including Wonder Woman 1984, look to be dead set on bringing some light to the darkness. A new Shazam image has surfaced along with some new info about the upcoming film, and all signs point to a much more enjoyable DC superhero movie.
I'm not overly familiar with Shazam the comic book character, but I'll admit that everything I've seen and heard about the Shazam film has been promising. The project basically sounds like someone said, "What if we remade Big as a superhero movie?", and that has a lot of potential. It also promises something much, much lighter for Warner Bros.' DC slate, and we could all use that right about now, especially after the exhausting Justice League. EW has a new image from the film, featuring Shazam (Zachary Levi) and his friend Freddy Freeman (Jack Dylan Grazer).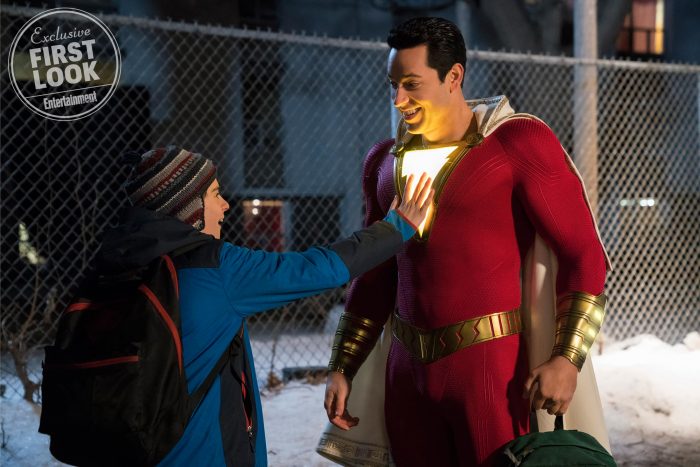 In Shazam, young Billy Batson (Asher Angel) is given superpowers by a mysterious Wizard (Djimon Hounsou). These powers enable Billy to transform into the adult superhero Shazam (Levi). EW also has a Shazam cover story, where Levi opens up about playing the part, while playing up the part that Shazam is one of the few superheroes who seems to like being a superhero:
"It's complete wish-fulfillment — if you scour all of DC and Marvel there are very few characters that are actually stoked to be a superhero," Levi enthuses. "They're not brooding, they're not put out, like 'Oh dammit, I gotta save the world again!' Billy Batson is like Peter Parker, they're thrilled to have these powers and can't wait to try them out."
Producer Peter Safran adds that Shazam is the next step in DC's film evolution:
"From my perspective, Shazam! represents the next step in the evolution of the DC brand," producer Peter Safran notes. "You had Wonder Woman, then Aquaman [coming Dec. 21] is another big step, then comes Shazam! — all different movies, but all have a unique tone that moves away from the darkness of the prior DC movies."
Again, all of this sounds pretty damn good. If director David F. Sandberg and writers Henry Gayden and Darren Lemke can knock this one out of the park, Shazam might end up being one of the more memorable superhero films in recent memory. DC has already devoted millions upon millions of dollars on established heroes like Batman and Superman – it's time to give some lesser-known figures a try. Marvel basically built an entire empire giving their lesser-known characters the spotlight.
There's no Shazam footage yet, but the film is expected to have a presence at Comic-Con this week, so we might see something sooner rather than later.
Shazam opens April 5, 2019.