MoviePass Stock Plummets To Record Low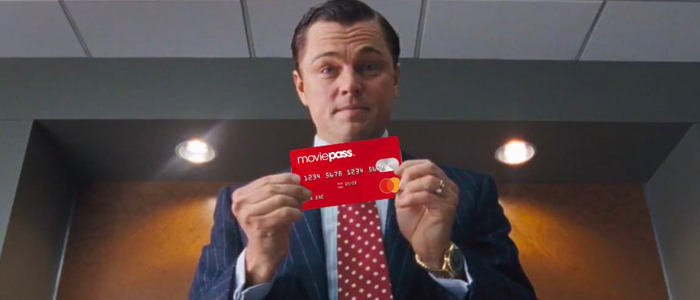 MoviePass, the Ozymandias of movie theater subscription services, is having a bit of a rough time. The service seems to continually change its rules and perks (and prices). And AMC recently announced AMC Stubs A-List, a service that gives MoviePass a run for its money. Now, the MoviePass stock has plummeted to an all-time low. Ruh-roh.
A few days ago, CNN reported that MoviePass stock had dropped to 19 cents. Ted Farnsworth, the CEO of MoviePass owner Helios and Matheson, seemed nonplussed about this. "Even when AMC announced that they were doing their deal, our numbers actually shot up like 23% with no advertising or anything," Farnsworth said, adding:
"Our burn rate is always affected by our growth. So the faster your growth is, the more you're going to burn, obviously. That's with most subscription companies out there. So even having such a spike in growth of subscribers is also going to burn into your cash flow as well."
Now, Variety has revealed the MoviePass stock has dropped to an all-time low:
Wall Street is continuing to give MoviePass a big thumbs-down as the stock of parent Helios and Matheson Analytics cratered Monday.
It plunged 26%, declining by 4 cents to 11 cents. The issue has lost more than 98% of its value this year and has continued to decline in recent weeks in the wake of AMC's launch on June 20 of a discount pricing program, allowing customers to see three movies a week for a $19.95 monthly fee.
In layman's terms, that ain't good. What could this mean for MoviePass? Is the service even still sustainable, or will the (terribly named) AMC Stubs A-List put it out of business? Farnsworth seems to think things will work out okay in the end. "The thing is, if they keep coming back to reinvest with us, chances are they are doing well," the CEO said. "They believe in the story long term." Farnsworth also said:
"There's no shortage of institutions willing to work with us to give us money, even as we're going through this right now, losing money. The institutions definitely understand the model. They understand where we're going. And I think that we've gotten there in record time."
MoviePass has been branching out beyond just subscription. They've also started distributing films as well. This year's American Animals was distributed by MoviePass Ventures. So was...*checks notes*...uh, Gotti. American Animals was pretty good, Gotti was not, but neither of these films exactly set the world on fire. If MoviePass wants to thrive with their distribution model, they might want to start picking more exciting films. Or they can just keep winging it, which is what it seems like they've been doing the entire time. It may seem crazy, but hey, it got them this far.