'Galveston' Trailer: Mélanie Laurent And The Creator Of 'True Detective' Team For A Thriller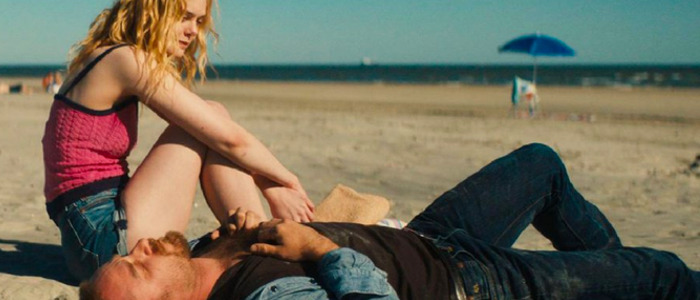 "What if the star of Inglourious Basterds adapted a novel from the creator of True Detective?" You likely never asked yourself that question, but here's the answer anyway: Galveston. The film hails from actress and filmmaker Mélanie Laurent, based on the novel of the same name from author Nic Pizzolatto. Below, check out the Galveston trailer, highlighting Laurent's stylish adaptation.
Galveston Trailer
A lot of people turned on True Detective creator Nic Pizzolatto in the wake of his hit series. This was primarily due to the lackluster second season, and Pizzolatto's somewhat crumby attitude, in which he called-out critics who dared to pan his work. That said, I remain a fan of the first season of True Detective, and I even think season 2 has some commendable elements (mostly Rachel McAdams' performance). Galveston, a novel Pizzolatto wrote before True Detective, will soon find its way to the screen courtesy of Mélanie Laurent, an actress who has appeared in Inglourious Basterds and Beginners, and who also helmed the critically acclaimed film Breathe.
Galveston stars Elle Fanning, Lili Reinhart, Ben Foster, María Valverde, Beau Bridges, Robert Aramayo and Adepero Oduye, and based on this trailer, the film looks stylish and engrossing. The use of color and lighting here is exquisite, and I'm very curious to see what Laurent does with this material. Here's the book's synopsis, which will no doubt raise an eyebrow or two:
On the same day that Roy Cady is diagnosed with a terminal illness, he senses that his boss, a dangerous loan-sharking bar-owner, wants him dead. Known "without affection" to members of the boss's crew as "Big Country" on account of his long hair, beard, and cowboy boots, Roy is alert to the possibility that a routine assignment could be a deathtrap. Which it is. Yet what the would-be killers do to Roy Cady is not the same as what he does to them, which is to say that after a smoking spasm of violence, they are mostly dead and he is mostly alive.
Before Roy makes his getaway, he realizes there are two women in the apartment, one of them still breathing, and he sees something in her frightened, defiant eyes that causes a fateful decision. He takes her with him as he goes on the run from New Orleans to Galveston, Texas—an action as ill-advised as it is inescapable. The girl's name is Rocky, and she is too young, too tough, too sexy—and far too much trouble. Roy, Rocky, and her sister hide in the battered seascape of Galveston's country-western bars and fleabag hotels, a world of treacherous drifters, pickup trucks, and ashed-out hopes. Any chance that they will find safety there is soon lost. Rocky is a girl with quite a story to tell, one that will pursue and damage Roy for a very long time to come.
The "too young, too tough, too sexy—and far too much trouble" sentence is a bit sleazy-sounding, but I trust Laurent's judgement here (although Pizzolatto is credited with writing the screenplay). Galveston played at this year's SXSW, and the reviews were less-than-stellar – the movie currently sits at 50% on Rotten Tomatoes. And yet I can't help but admit I want to see this, whenever it arrives. There's no U.S. release date yet, but Galveston opens in France on October 10, 2018.