'Channel Zero', The Best Horror Show On TV, Will Stream Exclusively On Shudder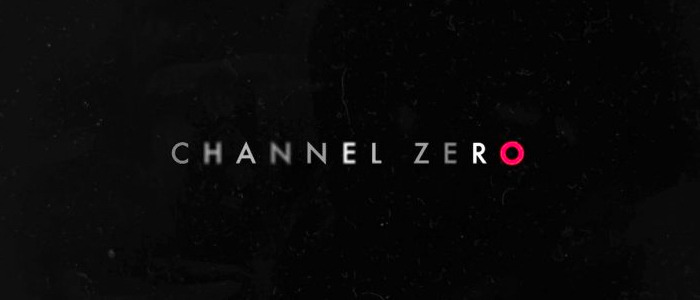 Channel Zero, the very best horror series on TV right now that you're probably not watching, has found a new streaming home. Shudder, the must-have streaming service for horror fans, will exclusive stream the series starting next month.
For three seasons now, Syfy's Channel Zero has delivered the scary goods, but many audiences haven't quite caught on yet. While the inferior American Horror Story continues to garner attention, Channel Zero lingers somewhere in the background, waiting for horror fans to discover it. The series, from creator Nick Antosca, adapts "Creepypasta" stories – urban legends that originated in online forums. Up until now, Channel Zero was unavailable to stream, which might account for why so few people seem to know about it – the CW's Riverdale, for instance, didn't really gain a devoted following until it popped up on Netflix.
Hopefully Channel Zero's profile will increase substantially when Shudder begins streaming it next month. The horror streaming service, which is owned by AMC, offers a wide-variety of excellent (and frequently strange) options for horror fans, and Channel Zero will fit right in there. "Channel Zero is one of the best horror shows of the last decade and we're thrilled to bring it exclusively to Shudder members," said Shudder's Craig Engler (via Deadline). "Nick Antosca's innovative storytelling and unparalleled knack for creating a moody, terrifying series make this can't-miss TV."
The first season of Channel Zero will hit Shudder in August, with the second season coming in September, and the third arriving in October. Here's the breakdown:
First Installment: Candle Cove
Available Thursday, August 9
Directed by Craig William Macneill
Inspired by "Candle Cove" by Kris Straub
Starring: Paul Schneider, Fiona Shaw, Luisa D'Oliveira, Natalie Brown, Shaun Benson
Mike Painter returns to his hometown years after his twin brother became one of five children murdered in a case that was never solved. Old memories return to the surface when history seems to start repeating itself. A child goes missing after mentioning that she had been watching "Candle Cove," a creepy children's puppet show that Mike used to watch on public access in the 1980s around the time of his brother's murder.
Second Installment: No-End House
Available September, 2018
Directed by Steven Piet
Inspired by "The No-End House" by Brian Russell
Starring: Amy Forsyth, Aisha Dee, Jeff Ward, Seamus Patterson, Sebastian Pigott
A young woman named Margot Sleator and her best friend Jules visit the No-End House, a bizarre house of horrors that consists of a series of increasingly disturbing rooms. When she returns home, Margot realizes everything has changed.
Third Installment: Butcher's Block
Available October, 2018
Directed by Arkasha Stevenson
Inspired by "Search and Rescue" by Kerry Hammond
Starring: Rutger Hauer, Holland Roden, Olivia Luccardi, Krisha Fairchild, Brandon Scott
Alice Woods and her schizophrenic sister Zoe have moved to a small town to start over, but they instead encounter the hellish town of Butcher's Block and the sinister Joseph Peach and his eerily charismatic family. They offer Alice and Zoe a place at their table with promise of a world without worry or illness, yet the sisters soon find that the cost of living the good life comes at an unimaginable price. There is a fine line between escaping insanity and embracing true madness.
Meanwhile, Channel Zero season 4, titled The Dream Door, will arrive on Syfy later this year. "Every season I think of as a kind of fan fiction of the original Creepypasta," creator Nick Antosca told me when I interviewed him around the release of Butcher's Block. "In a way it's our version of – it's a new mythology of the original story. I've said this before, but I think of each season as kind of like a nightmare that you might have after reading the original story that it's based on."