'The Crown' Season 3 First Look: Helena Bonham Carter As Princess Margaret [Updated]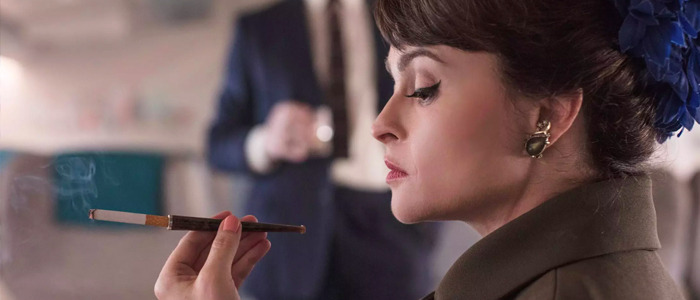 Update: Netflix has released the first photo of Helena Bonham Carter as Princess Margaret in The Crown season 3. Read on for our previous coverage about the first photo of Olivia Colman as Queen Elizabeth II.
Netflix's regal series The Crown is shaking things up for season 3. Rather than apply make-up to the original cast to make them appear older during the passage of time, everyone has been recast, including lead Claire Foy. Broadchurch actress Olivia Colman now steps into the role of Queen Elizabeth II, and you can see the first look of her in character below.
Patience. pic.twitter.com/7F2f2aBON3

— The Crown (@TheCrownNetflix) July 16, 2018
There she is, in all her royal highness. Claire Foy spent two seasons stealing the show as Elizabeth II, and now, it's Olivia Colman's turn. Colman takes over as the long-reigning monarch for season 3 of Netflix's lavish, very expensive melodrama. The series intends to chronicle practically the entire life of Elizabeth II, all the way up to the present day. Each season of the show is meant to highlight approximately ten years. As a result, we're already 20 years into Elizabeth's reign.
Creator Peter Morgan and the rest of The Crown team could've simply had make-up applied to their actors to age them up. Instead, The Crown is taking a new approach: re-casting everyone. "You can't ask someone to act middle-aged," Peter Morgan told Variety. "Someone has to bring their own fatigue to it. The feelings we all have as 50-year-olds are different than the feelings we all have as 30-year-olds. That informs everything we do."
In addition to Colman, The Terror's Tobias Menzies will take over the role of Prince Philip, previously played by Matt Smith; Helena Bonham Carter steps into Vanessa Kirby's shoes as Princess Margaret, and Ben Daniels will play Antony Armstrong-Jones., aka Lord Snowdon, a part originated by Matthew Goode in season 2.
According to THR, The Crown season 3 will cover "the Wilson era," the 1964-1970 and 1974-1976 terms of Prime Minister Howard Wilson. Camilla Parker Bowles, the current wife of Prince Charles, will be introduced as a character this season, as will Charles' first wife, the late Princess Diana. Morgan and company have said in the past they really want to keep this show going until it reaches current events, which I guess means we're going to eventually get an episode in the future where a much older Elizabeth meets amoral buffoon Donald Trump. Who will Netflix cast to play the current Commander-In-Chief? Perhaps a sack of moldy potatoes?
While I loved watching Claire Foy clench her jaw and sip tea through seasons 1 and 2, Olivia Colman is fantastic, and I look forward to seeing what she does with the role.
Update: Here is the full photo of Bonham Carter, as well as a new image of Ben Daniels, who will now play Antony Armstrong-Jones, (aka Lord Snowdon), the British photographer who falls in love with Margaret.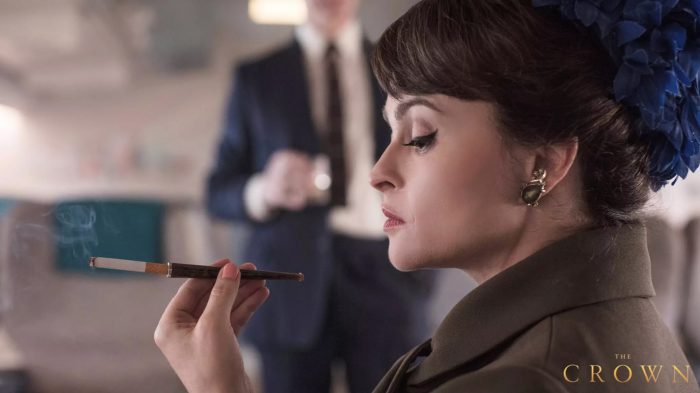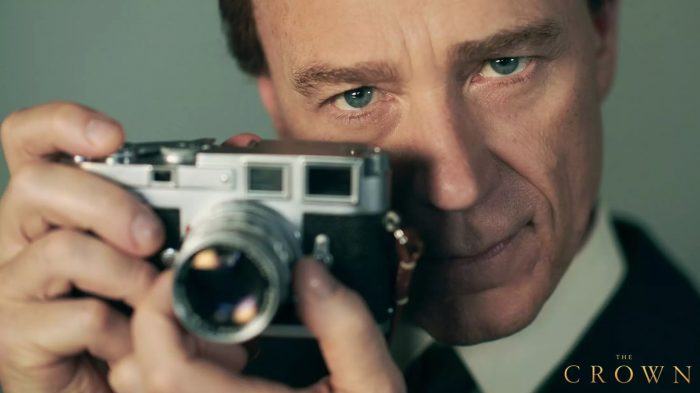 The Crown season 3 will likely arrive sometime in 2019.