Cool Stuff: Bring Home A Life-Size Baby Blue Velociraptor Statue From 'Jurassic World: Fallen Kingdom'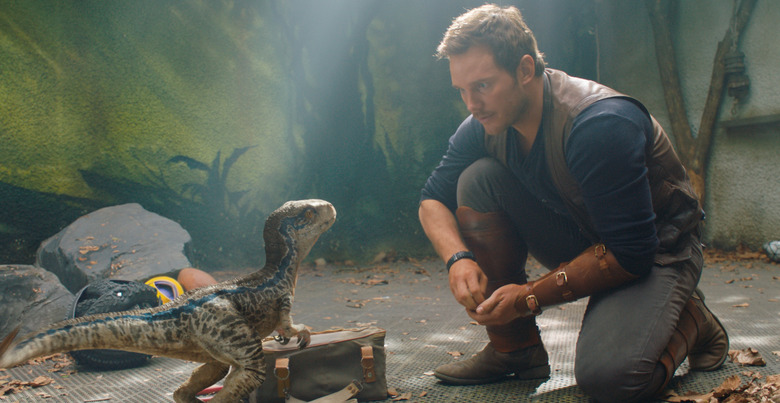 Remember the life-size hatching velociprator egg statue from Jurassic Park? Well, now you can pick up the next stage in growth of the speedy, intelligent dinosaur in the form of the best thing to come out the franchise revival with Jurassic World.
Both Prime 1 Studio and Chronicle Collectibles are releasing their own life-size statues of the baby velociraptor named Blue, seen in video form in Jurassic World: Fallen Kingdom. She's the most intelligent and loyal out of Owen Grady's pack of trained raptors, and before she became a skilled hunter who was pretty good at following orders, she was just an adorable baby dinosaur. Check both of the life-size baby Blue velociraptor statues below.
Chronicle Collectibles Life-Size Baby Blue Velociraptor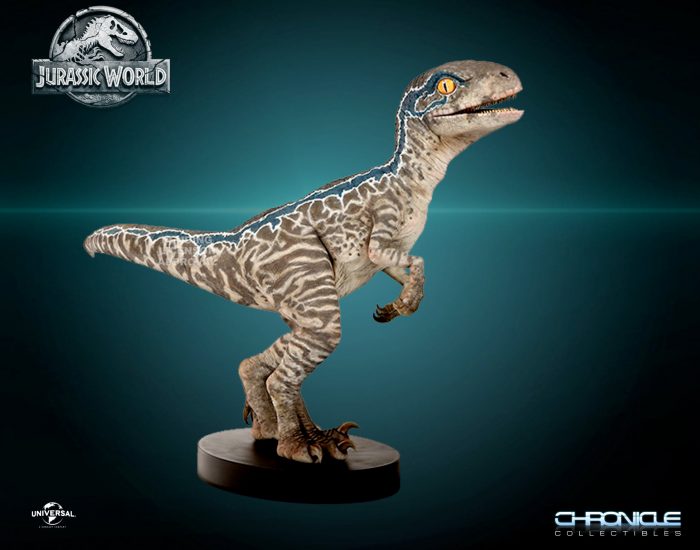 This version of baby Blue was made using the same digital files from Industrial Light & Magic used to create the dinosaur in the movie. They claim this is the most screen-accurate baby Blue you'll find on the market, which is probably why it costs $999.99. That's pretty pricey for a life-size baby raptor that you can't play with, but it does look quite spectacular. You can pre-order at the Chronicle Collectibles website and it will ship sometime in the first quarter of 2019.
Prime 1 Studio Life-Size Baby Blue Velociraptor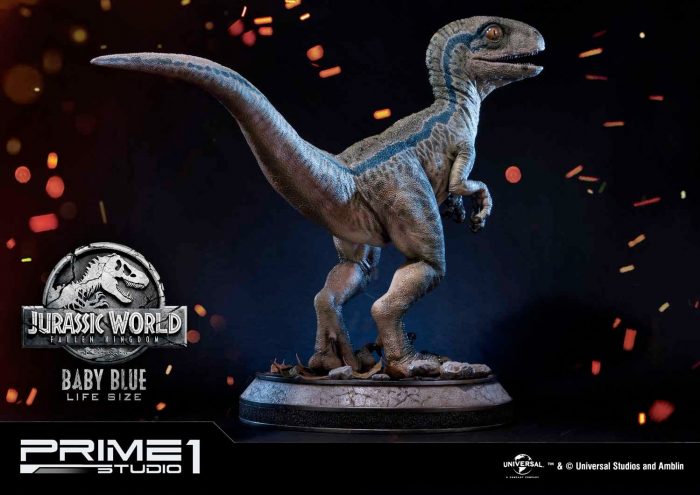 Meanwhile, Prime 1 Studio has a fantastic statue of their own. This one is a little cheaper with a price tag of $899, and even though they can't tout the fact that it was created with help from Industrial Light & Magic, as you can see it looks a bit better. It will arrive a little later than the Chronicle statue in the third quarter of 2019. However, if you're in the US, you won't be able to snag this one unless there's a chance to buy it from Chronicle Collectibles, who is distributing the sixth scale statue of the adult Blue that is also available from Prime 1 Studio. But if you're outside the US, you can pre-order it right now.