Star Wars Bits: Mark Hamill On Whether He Wants Luke To Return, Gary Whitta On 'Rogue One' Inspiration, And Ahmed Best Thanks Fans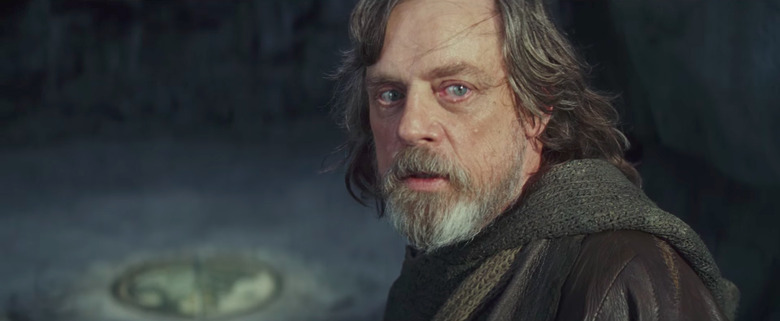 In this edition of Star Wars Bits:
Mark Hamill opens up about his potential return in Episode IX
The strange inspiration behind the Death Star in Rogue One
An interview with Solo's brand new Wookiee
A life-size BB-8 can soon be yours
And much, much more...
Ideas sometimes come from the unlikeliest of places. You can thank my kitchen sink for this one. pic.twitter.com/JJpr7vI3pN

— Gary Whitta (@garywhitta) June 28, 2018


Rogue One writer Gary Whitta is always giving us great insights on his creative process when it comes to Star Wars, and his Twitter is a constant joy. He recently revealed the inspiration behind how a certain scene featuring a very famous not-moon came from his kitchen sink. Incredible.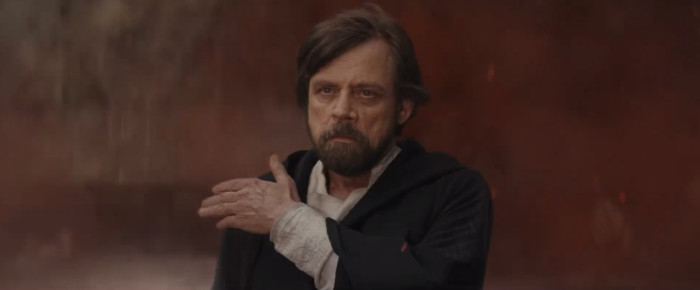 Collider chatted with Mark Hamill at the Saturn Awards about his recent meeting with his neighbor James Gunn, and of course the likelihood of Luke coming back in Episode IX. Hamill seems to enjoy watching the movies he isn't in, but he didn't rule out the possibility. "So, I like the movies, They're fine. But I'm happy to be in the audience, there's a lot less pressure. That's why I like Solo and Rogue One so much. There was 100% less Hamill, so I didn't have any sort of anxiety. I could just be in the audience, it was great," Hamill explained. Hmm...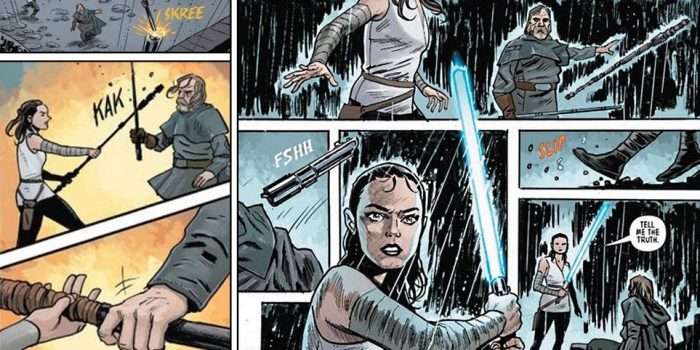 One of the most iconic scenes in The Last Jedi was when, in the dark and rainy wilds of Ahch-To, Rey faced Luke after finding out Kylo's version of what happened the night he destroyed Luke's Jedi Academy. Screen Rant has reported that The Last Jedi comic book –by Gary Whitta, Michael Walsh, and Michael Spicer – adds an extra layer to it. Though they seem to think that it means Rey's strength had nothing to do with the outcome of the exchange, we think Whitta and Walsh's use of the onomatopoeia "Slip" doesn't indicate that Rey didn't beat Luke, but rather that he slipped due to her use of the Force!
You asked, Steve answered. Here are some answers to your questions! IGTV full video here: https://bit.ly/2KJTfyk
A post shared by Hasbro Pulse (@hasbropulse) on Jul 2, 2018 at 10:33am PDT
If you're a Star Wars toy fan, this recent interview with Star Wars Design and Development Director Steve Evans posted on the Hasbro Instagram is for you. The short interview features Evans answering some fan questions about recent releases and classic Star Wars toys!
Although Lucasfilm won't have a Hall H presence at SDCC this week, they'll still have a whole bunch of merchandise and collectables heading to the show, including this poster which connects the three trilogies. Though details are currently scarce, it's likely you'll be able to grab this poster from the Lucasfilm booth on the show floor...that is, if you can abide the rude lack of Poe and Finn on the poster!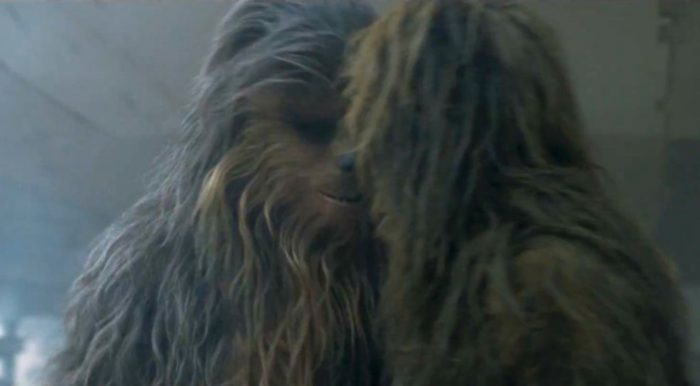 If you're a fan of Wookiees – and who isn't? – then you were likely very excited by the appearance of Chewbacca's new companion in Solo: A Star Wars Story. Although the Wookiee didn't turn out to be Malla, Chewbacca's wife from the much maligned Star Wars Holiday Special, he was still an important part or the scene where they escaped from the salt mines. In a radical interview, Ziro spoke to the Hungarian actor who played the new Wookiee, Sagwa!
The Force is a mysterious thing, and The Last Jedi added a whole bunch of lore to the vast and esoteric energy that connects the galaxy far, far away. In a GIF which was recently posted on Reddit and reported on by Inverse, a canny viewer noticed some echoes in Rey's training scene and the fight that Kylo and Luke have on Crait. It's a fantastic example of just how smart and complex Rian Johnson's direction is, and how powerful that direction can be.
My teaser poster for the Last Jedi Remake is now up in the shop. Poster done, now all we need is a script, a cast, the rights, a director, money, and talent. https://t.co/PhEdA1CHYY #RemakeTheLastJedi #JulyTheSecondBeWithYou pic.twitter.com/j8VczWNHX4

— Fernando Reza (@frodesignco) July 2, 2018
By this point we've all heard of the very strange – and maybe fake – Google form crowdfunding attempt to remake The Last Jedi. *sigh* But have you seen FroDesignCo's incredible fake poster for the maybe fake campaign? It's a parody of what the creator imagines the vocal minority of angry misogynistic fans might've wanted to see in their version of Rian Johnson's masterpiece!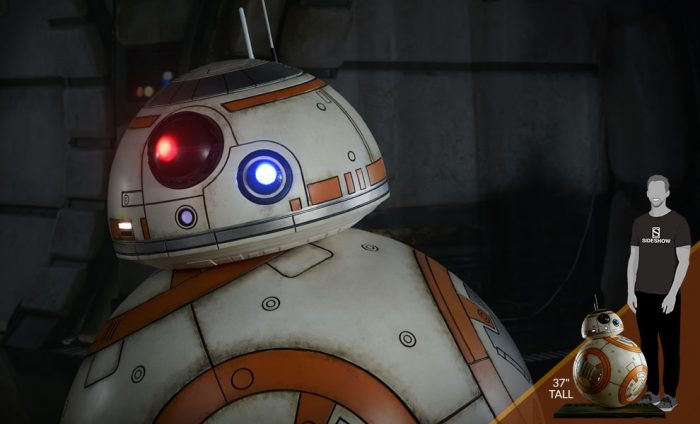 Ever wanted your own BB-8? Of course you have. While Sphero and Spin Master have created some pretty fantastic – and in the case of the hero droid, almost life size – versions, there has yet to be a full scale model of the cute BB unit...until now! Of course it's Sideshow Collectables who've provided the 37" inch sculpture complete with "a sound feature for recreating the distinct bwoops and beeps of the iconic droid." And it'll only cost you $3,950!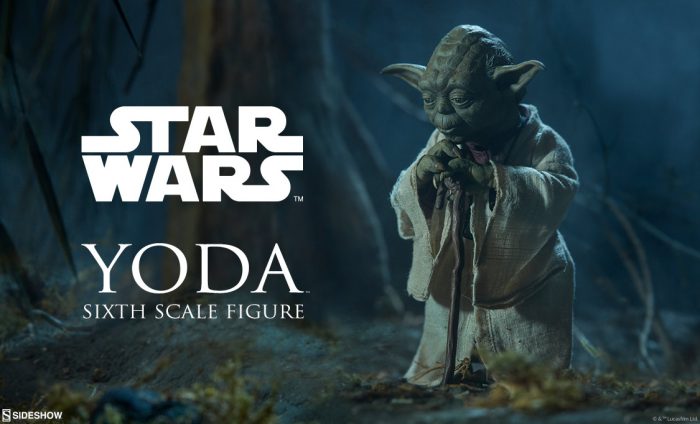 Maybe you don't want a droid. Maybe you want your very own Jedi master. In that case, Sideshow has something for you, too, with this sixth scale figure of the mysterious green alien who's caused so much strife for our favorite young Tatooine farm boy. It's another detailed and super cool statue from the company, which will surely find a home on quite a few Star Wars fans' shelves.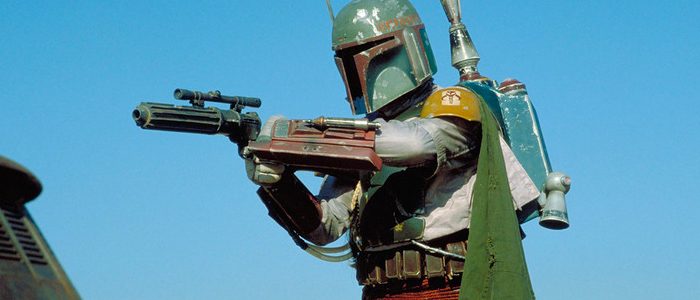 Looks like there's a chance that Lucasfilm have been considering looking into the Expanded Universe for inspiration for their currently on-hold spin-off movies, as author Daniel Keys Moran recently revealed in an interview with Star Wars Interviews. "I've had a guy at Disney email me a couple times over the years regarding Lucasfilm adapting 'Last One Standing' into a Fett movie. Not asking permission, they own those works, just letting me know they were thinking about it. So that was kind. But after Solo stiffed, apparently there's some question about the Fett movie being made," Keys Moran explained.
During the conversations around abuse, toxic fandom, and entitlement, there was a particularly heartbreaking story which came out about Ahmed Best, who suffered from depression and suicidal thoughts after the hatred he received after playing Jar Jar Binks. Luckily, there was a positive ending to the story when Best tweeted recently that he was overwhelmed by the love and support shown to him by fans.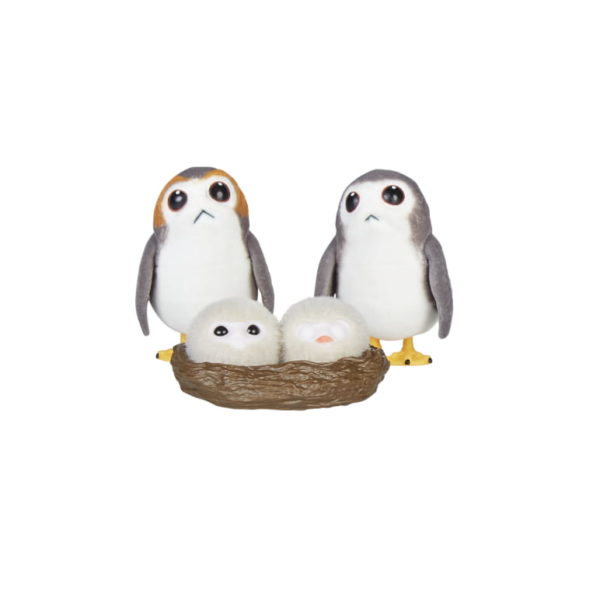 The animated short film series Forces of Destiny has been a complete joy for fans of Star Wars and cute collectables, and SDCC will see the introduction of a new doll to the collection! Jedi News reports that the "package carefully recreates the cockpit of the Millennium Falcon, making it perfect for display, and is sure to delight collectors and fans alike. Includes 11-inch CHEWBACCA figure, two PORG figures, PORGLET nest with two baby PORG figures, and two accessories." We cannot wait to get our hands on these super cute furry friends!