2018 Emmy Nominations: The Biggest Snubs And Surprises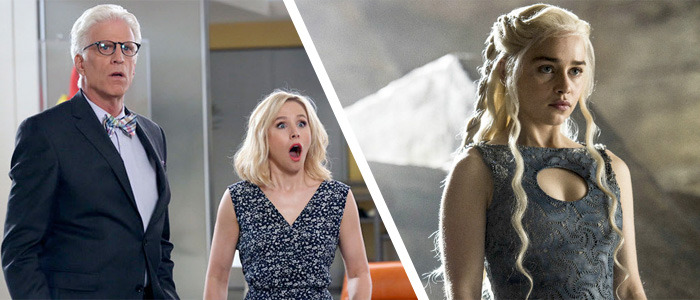 The nominations for the 70th Primetime Emmy Awards were announced this morning, and with so many TV shows out there for us to binge, there were bound to be some snubs. But thankfully, along with some of the TV shows and talents that didn't get recognized by the Academy of Television Arts and Sciences, there were also some surprises that we weren't expecting to land nominations.
Let's run through a list of some of the 2018 Emmys snubs and surprises below.
Snubbed - The Good Place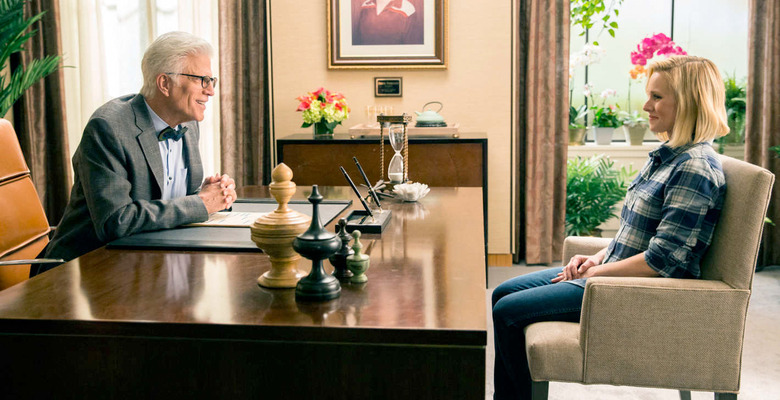 It's sad that we keep living in a world where The Good Place isn't being recognized as one of the best comedies on television right now. A stellar ensemble cast, a unique premise and some outstanding twists and turns make The Good Place not only hilarious, but clever as hell. Creator Michael Schur has the magic touch when it comes to making hit TV shows like this, and we wish the Television Academy would starting recognizing this show as they did with The Office and Parks and Recreation. (Ethan Anderton)
Surprise - Ted Danson for The Good Place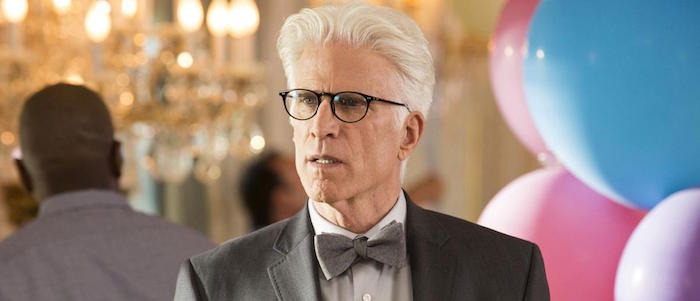 Thankfully, it's not a total loss for The Good Place. The stellar Ted Danson got a nomination for his increasingly funny and fantastic performance as the mastermind behind "The Good Place." The way he learns about human interaction, ethics and comes to be more human (because he's a demon) makes for great comedy, but it's his authentic approach to the absurd that makes him truly great on this show. Plus, Maya Rudolph got a guest star nomination, and that's pretty great. (Ethan Anderton)
Snubbed - Crazy Ex-Girlfriend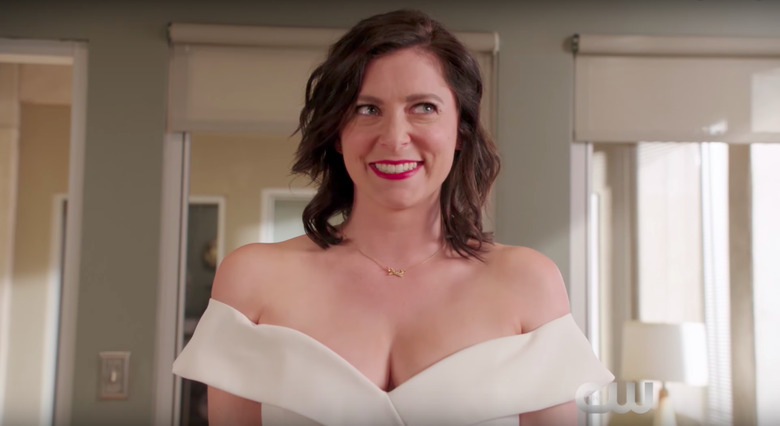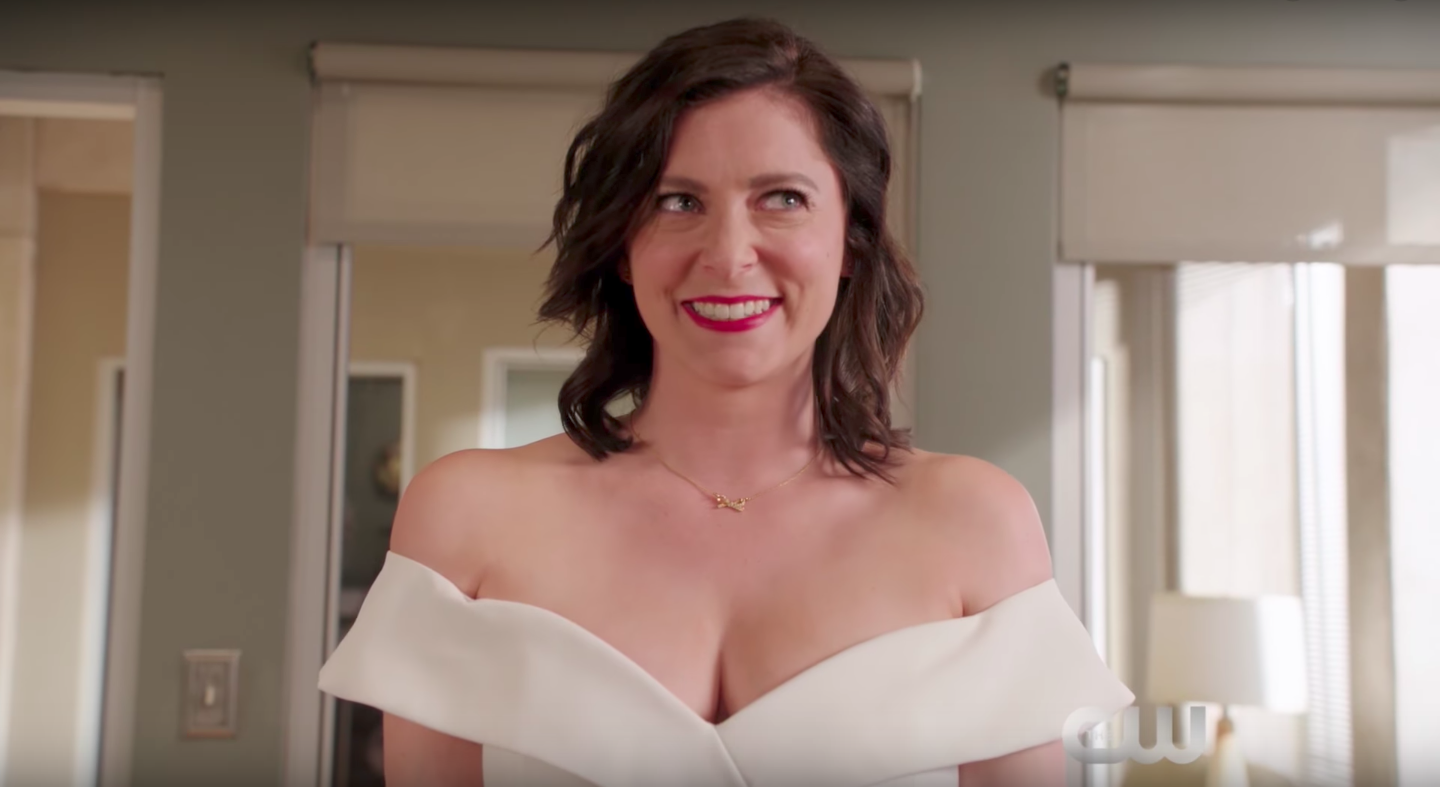 After making a splashy debut in 2016 and scoring Emmys for its original music, Crazy Ex-Girlfriend has been sadly left out of awards conversations despite delving into darker and more ambitious territory in season 3. The music is just as good, the writing just as biting as before, and its handling of sensitive material is as deft as ever. Writer and co-creator Rachel Bloom is terrific as the unstable Rebecca Bunch, whose spiral into depression and suicidal thoughts would earn any drama an Emmy. But it's okay, because Bloom doesn't care about award shows. (Hoai-Tran Bui)
Surprise - Alec Baldwin, Kenan Thompson and Leslie Jones for SNL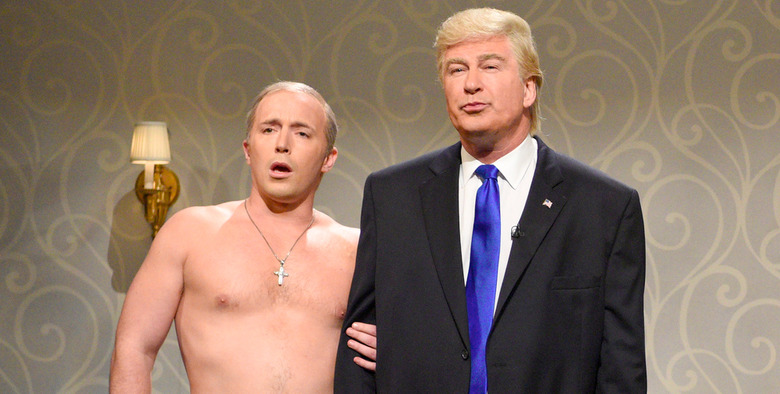 Saturday Night Live consistently gets nominations for their guest hosts and a couple of their cast members, but these three nods were quite surprising in a variety of ways.
First of all, Alec Baldwin has gotten much worse in his portrayal of Donald Trump, and the sketches he's been in have been less than stellar over the past season. Maybe the Academy is just high on taking Trump down a notch however they can, but this doesn't feel like a deserved nomination.
Secondly, Leslie Jones hasn't really done much to stand out from the rest of the SNL cast, at least not as much as the likes of Kate McKinnon. But apparently something about her work this season caught the eye of the Academy and she landed the coveted nod.
Finally, Kenan Thompson is now the longest running cast member on SNL, so maybe this is the Academy just giving him some accolades for all the hard work he has put in. But hoenstly, Thompson is consistently one of the best cast members on the show, sometimes even saving bad sketches from being completely abysmal and making great sketches even better. It's time to see him get this kind of recognition after all his dedication. (Ethan Anderton)
Snubbed - Twin Peaks: The Return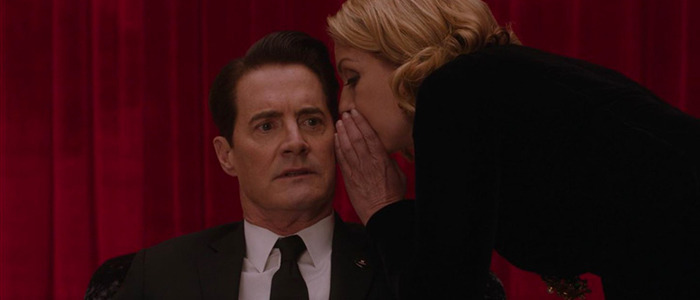 David Lynch and Mark Frost's Twin Peaks: The Return scored nine total nominations, but it didn't crack any of the major categories. I figured Kyle MacLachlan would be a given in the acting category for his multiple performances in the series. Not only did he reprise his role as FBI Agent Dale Cooper (albeit briefly), he also played a haunting, murderous, dead-eyed doppelgänger who cut through the season's eighteen episodes like a shark. And on top of all that, he played Dougie Jones, a damaged insurance salesman who defies description. I didn't like that character at all, but that doesn't change the fact that MacLachlan gave a performance for the ages that should have been acknowledged by Emmy voters. Twin Peaks: The Return didn't earn a nod for Best Drama either, but that's not quite as surprising given how dense and cerebral the season was. (Ben Pearson)
Surprise - Issa Rae foe Insecure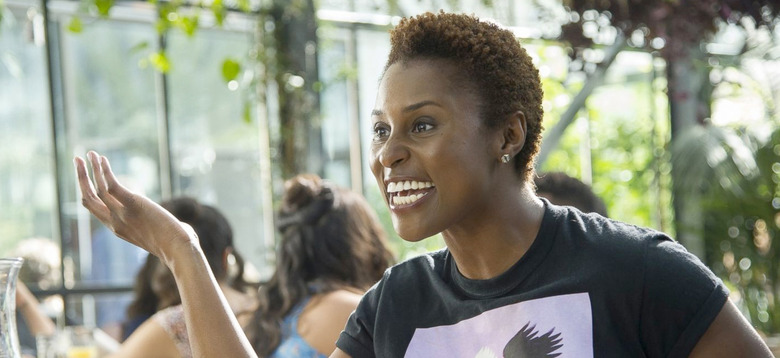 Insecure was passed over for Emmy nominations in its freshman year, but luckily its second season was a bit luckier. Not only did it score two nominations, but lead and creator Issa Rae earned a nod for Outstanding Lead Actress in a Comedy Series — despite her mostly non-presence on the campaign circuit this year. (Hoai-Tran Bui)
Snubbed - Alison Brie for GLOW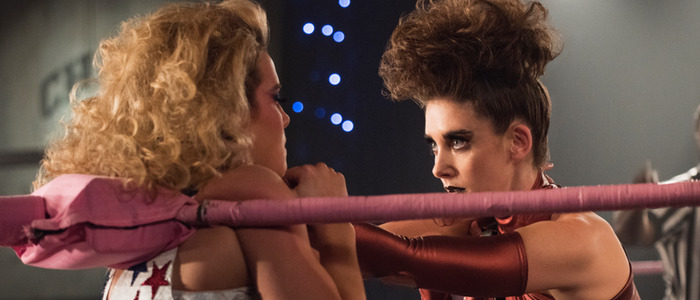 Alison Brie has been a consistently great presence in three memorable shows over the past ten years, and many thought she'd score her for Emmy nomination for her work as Ruth in Netflix's GLOW. But add another one to the snub pile. Ruth can be selfish, desperate, and kind of a jerk sometimes, but she's a far cry from characters that Brie has played before, and the actress gives her a warmth and humanity that always shines through. It's a strong performance that easily should have replaced Evan Rachel Wood in Westworld this year. (Wood was far more impressive in season one, and seemed to be trapped in the same boring Terminator mode for the entirety of season 2.) (Ben Pearson)
Surprise - Laurie Metcalf for Roseanne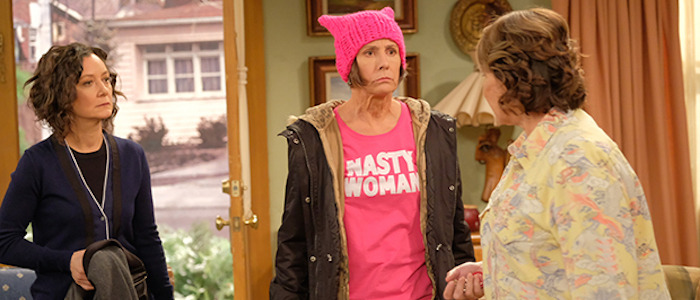 There would have been uproar of Roseanne the series ended up with a nomination, but surely Roseanne Barr's racist antics online ensure that was never going to happen. But that doesn't mean Laurie Metcalf doesn't deserve a nod for playing her sister Jackie on the series. Metcalf has enjoyed plenty of acclaim lately thanks to Lady Bird, and it's nice to see her get some recognition on this show that otherwise wasn't worth a damn. (Ethan Anderton)
Snubbed - Emilia Clarke and Kit Harrington for Game of Thrones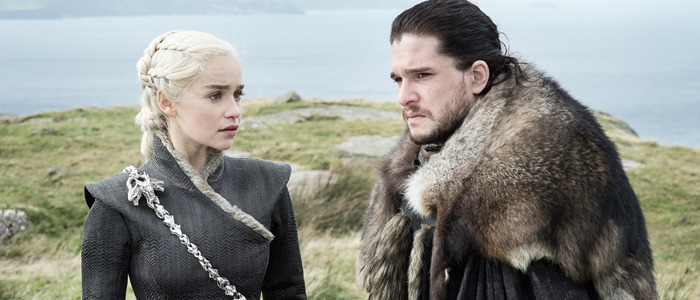 The Emmys, like audiences all over the globe, love Game of Thrones. HBO's epic and epically lurid fantasy series has been a major player at these awards since its debut and season 7 was no different. But while the show ruled the supporting and guest categories, it was shut out of the lead acting categories. Both Emilia Clarke and Kit Harington submitted their names for lead actor and lead actress consideration and both were shut out. In a way, we all should have seen this coming: the Game of Thrones ensemble is so sprawling, so huge, so deep, that no one can really be called a lead in the first place. Other shows, those with smaller casts and more defined leading characters, simply have a better handle on these categories. (Jacob Hall)
Surprise - Yvonne Strahovski for The Handmaid's Tale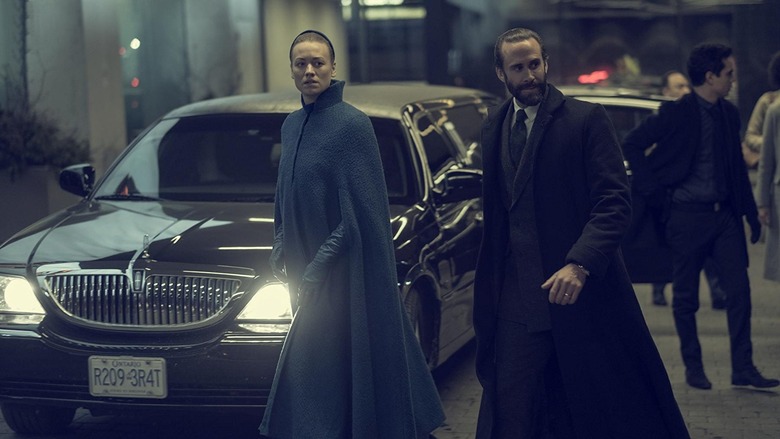 Elisabeth Moss and Ann Dowd have been (rightfully) earning much of the attention for The Handmaid's Tale, but it was Yvonne Strahovski who delivered the most complex and layered performance of the show yet with her searing turn in season 2 of the Hulu series. It's hard to play a sympathetic villain, and Strahovski does it oh so well. (Hoai-Tran Bui)
Snubbed - Modern Family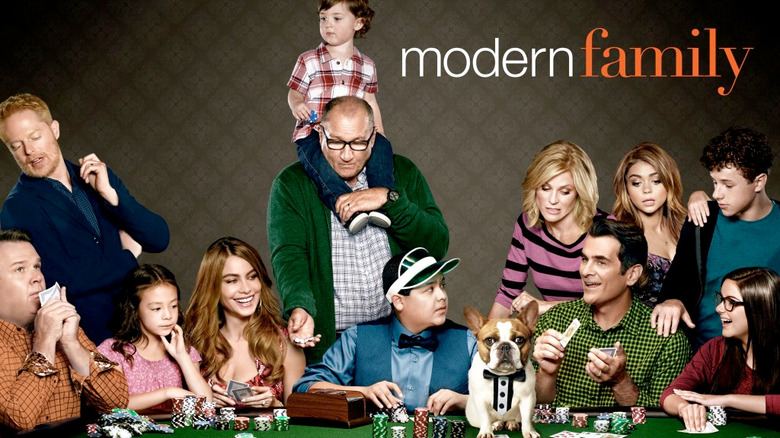 Look, no one is going to argue that Modern Family deserved to be nominated for Outstanding Comedy Series this year. The show's best days are behind it and there are other comedies far more deserving of the honor. However, the show being shut-out this year ends one of the most impressive streaks in Emmy history. Modern Family was first nominated for Outstanding Comedy Series in 2010 and then in 2011...and 2012...and 2013...and so on. It's nomination last year brought the ABC show to eight straight nods in the top category. That's impressive! And also undeserved, after a point. Finally, the Emmys caught up with the rest of the world on that front. (Jacob Hall)
Surprise - Ed Harris and Jeffrey Wright for Westworld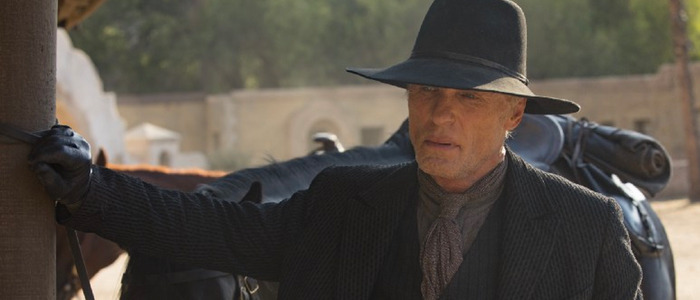 I enjoy Jeffrey Wright, and Ed Harris is a legend. But both of them getting Lead Actor nominations for their performances in Westworld season 2? Really? Wright had maybe two stand-out moments in the season, but he spent the majority of it furrowing his brow and whispering lines of confusion as he (like the audience) tried to figure out what the hell was going on. And just because Harris has done great work in the past does not mean he should be rewarded for whatever the hell he was doing in season 2. His William delivered countless droning monologues in an overly-gravelly voice, and we're expected to, what, be wowed by the fact that a movie star is on TV? Not only were neither of these performances especially award-worthy, but they're not even satisfying on a dramatic level. (Ben Pearson)
Snubbed - American Vandal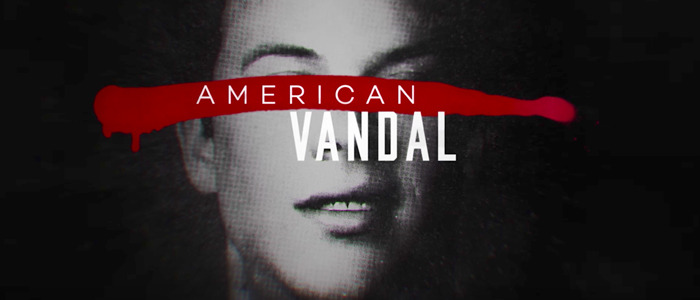 American Vandal turned what was essentially a premise for a SNL sketch into an authentic, fully realized depiction of teen angst, and did it all while cleverly sending up the current true-crime zeitgeist. But despite being one of the best comedies of last year, it was stuck competing in the Limited Series categories dominated by dramas and...Jesus Christ Superstar. It scored one nod for Outstanding Writing, but the biggest mystery of this year is that the Emmy's didn't recognize it as one of the best shows of last year. (Hoai-Tran Bui)
Surprise - Jesus Christ Superstar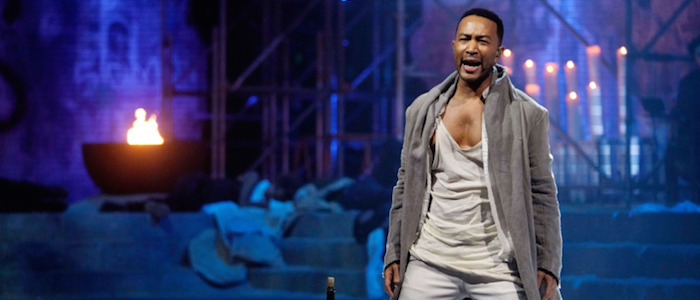 The Emmys have occasionally ignored the broadcast networks' live musicals, but NBC's Jesus Christ Superstar Live earned four nominations this year. John Legend, Sara Bareilles, and Brandon Victor Dixon all earned acting nods, and the production itself was nominated for Outstanding Variety Special. This puts John Legend one step closer to the elusive EGOT – he already has a Grammy, Oscar, and a Tony Award, so all he needs is to win this Emmy and he'll complete the quadrilogy. (Ben Pearson)
Snubbed - Big Mouth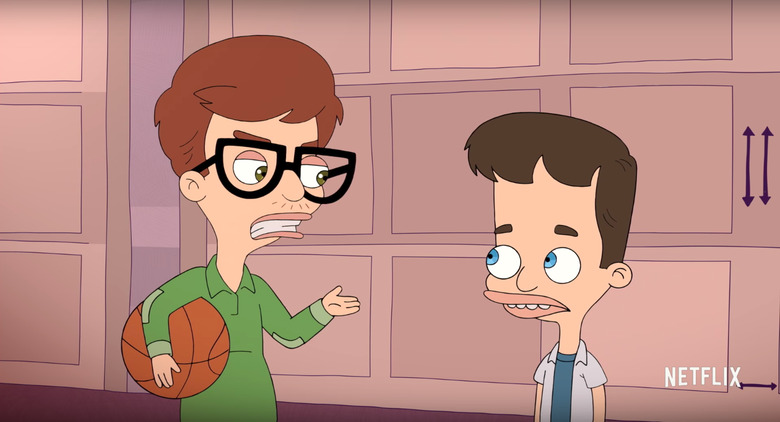 Netflix's raunchy animated series about puberty can tangle with the heavy hitters of Rick and Morty and South Park any day of the week, so it's a shame to see the animated series from Nick Kroll and John Mulaney couldn't get any love from the Emmys. Maybe it didn't get campaigned for as hard by Netflix, or maybe it's too edgy for the stuffier side of the Academy, but make no mistake, this is a raucously hilarious series that you must watch. (Ethan Anderton)
Surprise - Viola Davis for Scandal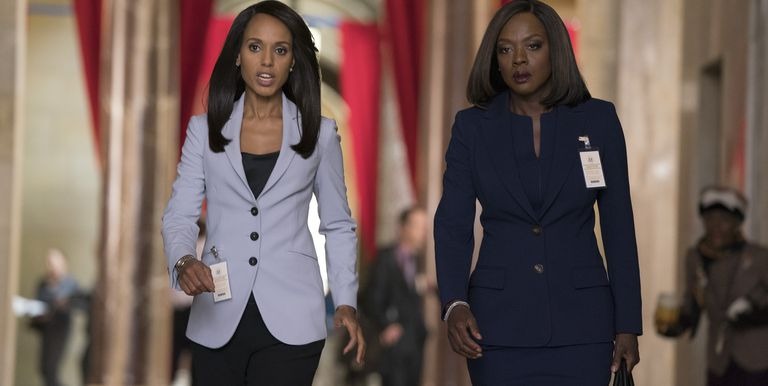 Viola Davis has been nominated three times already for playing Annalise Keating on ABC's How to Get Away With Murder, but today she scored her fourth nomination as the character in an unconventional way – as a guest star on Scandal. She reprised the role in a crossover episode and went toe to toe with Kerry Washington's Olivia Pope earlier this year, snagging an Outstanding Guest Actress in a Drama Series nod in the process. There's no chance she wins over Diana Rigg's final bow as Lady Olenna in Game of Thrones, but it's still cool to see Davis consistently crushing it with the nominations. (Ben Pearson)
Snubbed - Mindhunter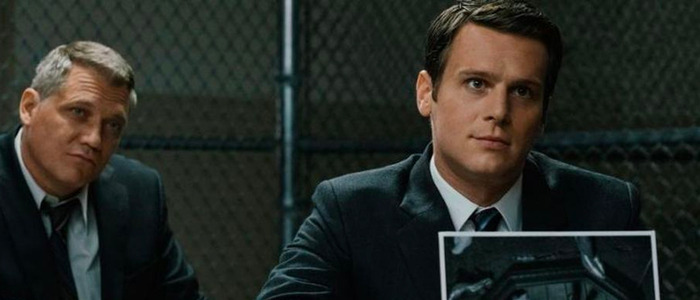 Netflix's Mindhunter was not shut out of the Emmys, but it did walk away with only one major nod: Cameron Britton for Outstanding Guest Actor. So, what happened here? Wasn't this one of the most acclaimed and buzzed-about new shows of 2017? And we can't blame anti-Netflix bias anymore, as the Emmys have begun to embrace other streaming-only shows. Maybe we can blame an incredibly crowded TV scene. Maybe we can blame the show's gruesome nature. Or maybe we can blame the fact that Netflix releases so many shows that it becomes impossible to keep track of them all. (Jacob Hall)
Surprise - Sandra Oh for Killing Eve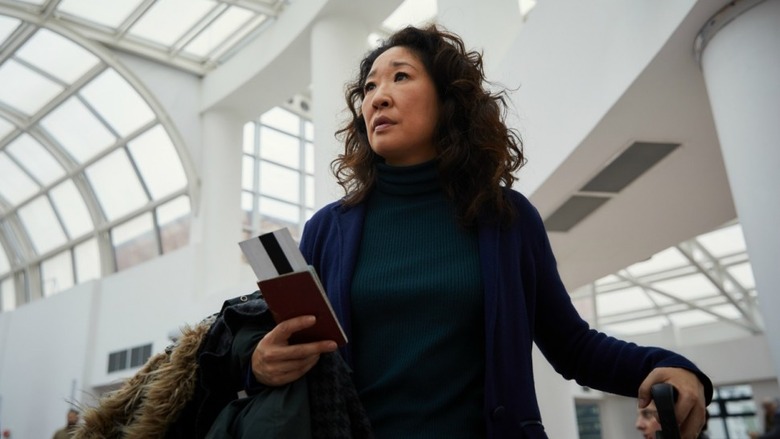 Sometimes in Hollywood, it only takes 30 years to be considered an overnight success. It's no surprise that Sandra Oh is fantastic – she's been killing it for over a decade on the hit show Grey's Anatomy (for which she was nominated once for best supporting actress), while making small appearances on the big screen in films like Sideways, The Princess Diaries and Hard Candy. In Killing Eve, Oh is given the spotlight to shine in what could have in some alternate version otherwise been a stuffy cat-and-mouse BBC adaptation. Her comic timing is impeccable, the show is subversive and fresh, but it's her execution of this multifaceted complicated character that has had everyone talking. Her nomination for Best Actress in a drama series is notable because its the first time an asian actress has gotten that honor. This follows Riz Ahmed last year becoming the first man of Asian descent to win leading actor in a drama. (Peter Sciretta)
Snubbed - The Terror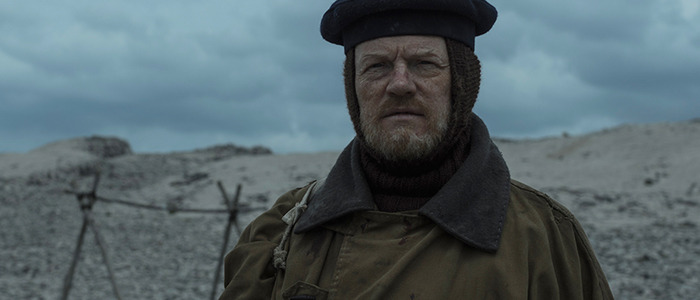 The Terror is a glossy period piece filled with stunning technical filmmaking. It aired on AMC, a network that is no stranger to prestige television. It starred acclaimed actors doing some of the best work of their careers. And critics and audiences dug it, ensuring a second season (albeit one starring a completely different cast). So, what happened? Oh, yeah. The Terror is a horror show. And horror shows don't get trophies...unless they're American Horror Story for some reason. (Jacob Hall)
Snubbed - Noah Schnapp for Stranger Things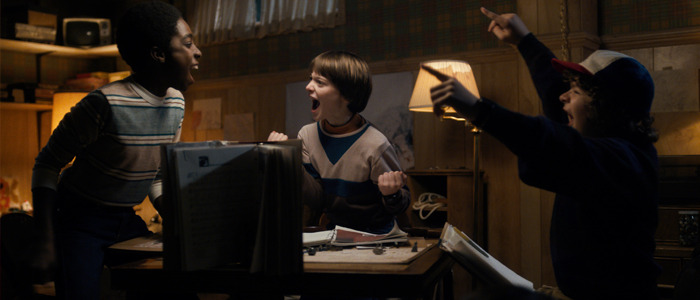 After being absent for the majority of the first season of Stranger Things, young Noah Schnapp is the cornerstone of Stranger Things 2. His performance as a kid who doesn't understand the terror plaguing him after returning from The Upside Down is the kind of great work that Steven Spielberg would pull from kids in movies like E.T. The Extra Terrestrial or Hook. While Stranger Things 2 might have been an ensemble effort, Schnapp deserve to get recognition for his work this season. (Ethan Anderton)
***
That's all for our 2018 Emmy snubs and surprises. Are there any we missed. Were you disappointed that certain shows, actors or actresses didn't get recognized for their work? Sound off in the comments and let us know.