'The Package' Trailer: The Breakout Star Of 'Blockers' Returns In A Netflix Teen Comedy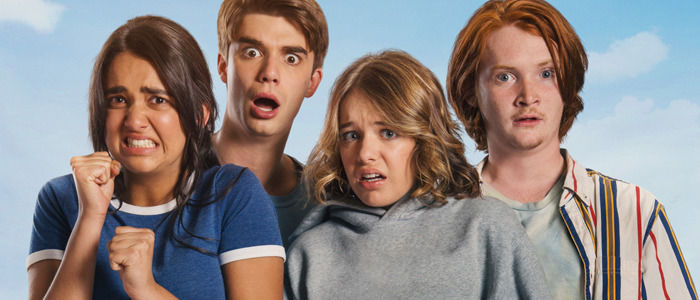 When I walked out of Universal's teen comedy Blockers earlier this year, it seemed clear that actress Geraldine Viswanathan had a bright future. She was one of the funniest performers in a film full of funny people, so I'm glad to already see her popping up in another movie in 2018.
This one is called The Package, a Netflix teen comedy about a group of friends who go camping in the woods during spring break. But they soon realize that they need to save their idiot friend, who has accidentally cut off his own dick. Yep, all of a sudden that title makes sense. Watch The Package trailer below.
The Package Trailer
Okay, so they don't actually explicitly reveal in this trailer that the dude cuts off his own junk, but it's pretty obvious that's what they're hinting at. And the movie's tagline pretty much answers any lingering questions about that. It's right there on the poster: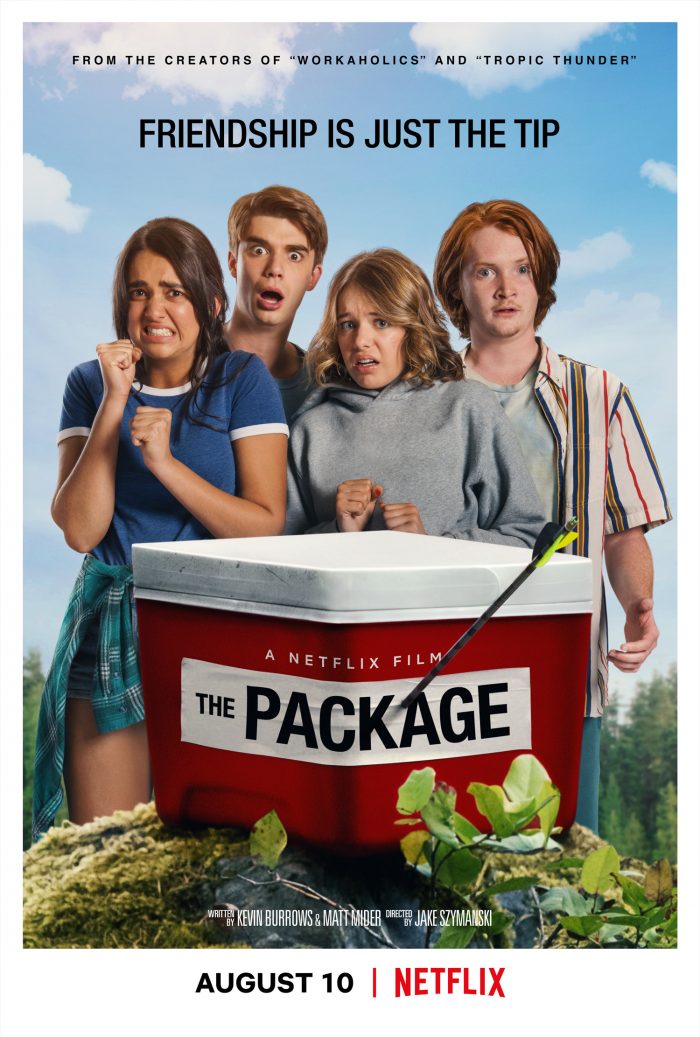 The Package was written by Kevin Burrows and Matt Mider, the duo responsible for a goofy animated web series for GQ called Gentlemen Lobsters. It has the same vibe as HBO's Animals, with a lot of funny riffing about mundane situations. You can watch all of the episodes right here to get a better idea of their sense of humor. The film is directed by Jake Szymanski, whose directing credits include Mike and Dave Need Wedding Dates, Saturday Night Live, Brooklyn Nine-Nine, and dozens of Funny or Die shorts.
In addition to Geraldine Viswanathan, The Package stars Daniel Doheny (Alex Strangelove), Sadie Calvano (CBS sitcom Mom), Luke Spencer Roberts (Fear the Walking Dead), and Michael Eklund (Dirk Gently's Holistic Detective Agency). Eduardo Franco, who plays the kid who slices off his own dong, also played a role in the hilarious fake documentary series American Vandal, so this is the second Netflix project he's involved with that has a heavy concentration on dicks.
Here's the official synopsis:
When four teens go on a spring break camping trip, an unfortunate accident sets off a race against time to save their friend's most prized possession.
The Package begins streaming on Netflix on August 10, 2018.