Sound The Alarm: 'The First Purge' Is Coming To Universal Studios' Halloween Horror Nights In Hollywood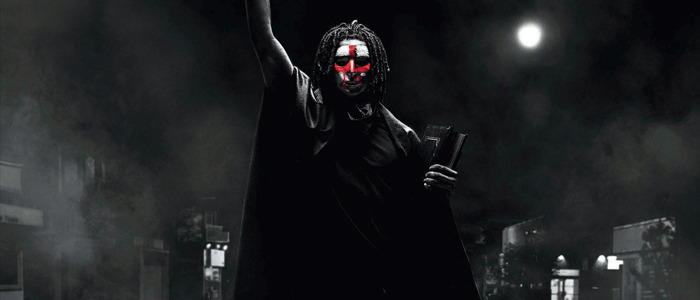 Universal Studios has brought its horror franchise The Purge to Halloween Horror Nights before, but now the movie is about to come to life on the West Coast in a whole new way. The First Purge is getting its own maze at this year's Halloween Horror Nights in Hollywood. Check out a video below and learn about how the maze will "reimagine the movie's premise."
The First Purge Halloween Horror Nights
The First Purge shows audiences how the government officially sanctioned murder and mayhem by making all crime legal for one night every year, and the film's presence at Halloween Horror Nights "aligns with the film in establishing the motives that launched the country into chaos."
According to a press release, the new maze "will place guests at the heart of a controversial sociological experiment empowered by the New Founding Fathers of America's (NFFA) desire to purge the nation of all hatred and crime by, ironically, permitting crime to take place as a means of ridding society of all ills. Guests will be at the mercy of luck and speed as they attempt to outsmart and outlive the anarchy."
This year's festivities will include a The First Purge-themed maze, but here are some "opening scaremonies" and a ride-through video of Universal Studios Hollywood's backlot tour from previous years:
Here's a poster for this year's event, which, in keeping with the film franchise's tradition of social commentary, replaces Lady Liberty's torch with a Molotov cocktail.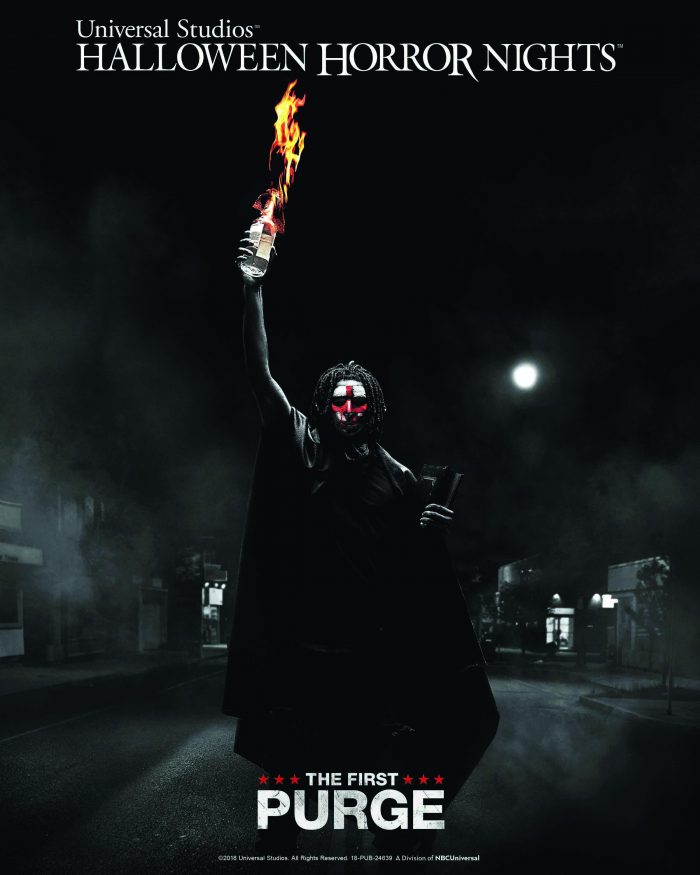 Be sure to check out our interview with the director of The First Purge and our breakdown of how The Purge became the most unexpectedly important horror franchise of the decade.
Behind every tradition lies a revolution. Witness the rise of our country's 12 hours of annual lawlessness. Welcome to the movement that began as a simple experiment: The First Purge. To push the crime rate below one percent for the rest of the year, the New Founding Fathers of America (NFFA) test a sociological theory that vents aggression for one night in one isolated community.  But when the violence of oppressors meets the rage of the marginalized, the contagion will explode from the trial-city borders and spread across the nation.
The First Purge is in theaters now, and Halloween Horror Nights begins on September 14, 2018.