New 'RoboCop' Movie Coming From 'District 9' And 'Chappie' Director Neill Blomkamp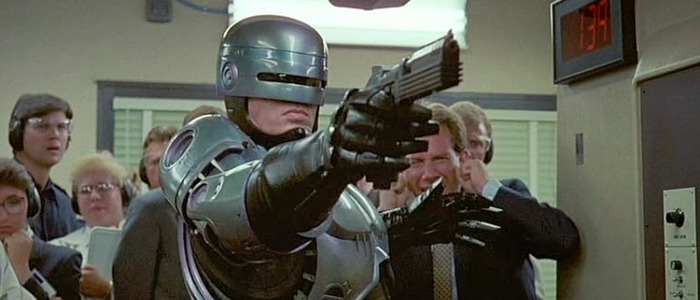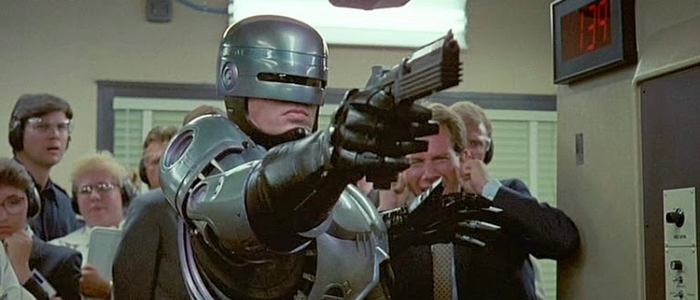 Neill Blomkamp could never get his Alien movie off the ground, so he's latching onto another classic sci-fi franchise instead. The District 9 and Chappie director will helm a new RoboCop movie, titled RoboCop Returns. The film is said to be both a reboot and a sequel to the original franchise.Deadline has the scoop on Blomkamp's RoboCop reboot. Original RoboCop writers Ed Neumeier and Michael Miner are producing and executive producing. Justin Rhodes, who wrote the upcoming Terminator film, will re-write an older script from Neumeier and Miner. Neumeier actually teased the new film back in January, when he said: 
"There's been a bunch of other RoboCop movies and there was recently a remake and I would say this would be kind of going back to the old RoboCop we all love and starting there and going forward. So it's a continuation really of the first movie. In my mind. So it's a little bit more of the old school thing."
While it's easy to call this a reboot, the new RoboCop is also going to serve as a sequel to Paul Verhoeven's original RoboCop. This is a similar approach to the upcoming Halloween film, which is both a reboot and a direct sequel. In RoboCop Returns, "anarchy reigns and the fate of Detroit hangs in the balance as RoboCop makes his triumphant return to fight crime and corruption."
In the original film, Detroit cop Alex Murphy (Peter Weller) was brutally gunned down in the line of duty. Mega-corporation Omni Consumer Products then took Murphy's corpse and rebuilt it with robotic components, turning Murphy into part man, part machine, all cop. It made for a wildly entertaining, shockingly violent, and highly satirical sci-fi classic.
"The original definitely had a massive effect on me as a kid," Blomkamp said. "I loved it then and it remains a classic in the end of 20th Century sci-fi catalog, with real meaning under the surface. Hopefully that is something we can get closer to in making of a sequel. That is my goal here. What I connected to as a kid has evolved over time. At first, the consumerism, materialism and Reaganomics, that '80s theme of America on steroids, came through most strongly. But As I've gotten older, the part that really resonated with me is identity, and the search for identity. As long as the human component is there, a good story can work in any time period, it's not locked into a specific place in history. What's so cool about RoboCop is that like good Westerns, sci-fi films and dramas, the human connection is really important to a story well told. What draws me now is someone searching for their lost identity, taken away at the hands of people who are benefiting from it, and seeing his memory jogged by events."
While there were two sequels to Verhoeven's RoboCop, neither was very good (although RoboCop 2 has its charms). There was also a 2014 RoboCop remake from director José Padilha. It was terrible, and misunderstood all the things that made the original RoboCop so iconic. And I fear that same thing will happen again here. While the involvement of original writers Ed Neumeier and Michael Miner is promising, it's clear that what really made the original RoboCop so special was Verhoeven's direction. Taking him out of the equation is bound to produce diminishing returns. 
Blomkamp started out as a promising filmmaker with District 9, but all his subsequent films have been lackluster. But perhaps RoboCop will revive his career. Blomkamp does have an interesting visual style, and he's also not one to shy away from R-rated violence. If he can bring that aesthetic to this film, and if the script works, it might turn out okay.