'Mary Queen Of Scots' Trailer: Saoirse Ronan And Margot Robbie Reign Supreme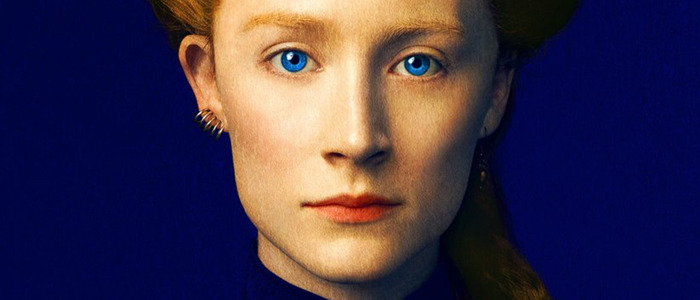 Saoirse Ronan and Margot Robbie bring their serious acting chops and their serious cheekbones to Mary Queen of Scots, a historical drama about the conflict between Mary Stuart and Elizabeth I. Who will reign supreme? Spoiler alert: read a history book. Watch the Mary Queen of Scots trailer below.
Mary Queen of Scots Trailer
Mary Queen of Scots! Two Queens enter, only one leaves! Who will it be?! (It's Elizabeth). In Mary Queen of Scotts, Mary Stuart (Saoirse Ronan) is at odds with her "sister" (technically her first cousin, once removed), Elizabeth I (Margot Robbie). Mary was crowned Queen of France at age 16, but after the death of her husband, she decides to return to her native Scotland to claim the throne. However, Scotland falls under the rule of Elizabeth, and the two women are forced into a power struggle.
This story has been chronicled on the big and small screen many times, but Mary Queen of Scotts boasts the one-two punch of having Ronan and Robbie as its leads. Ronan has already established herself as one of the best actresses working today, and Robbie has continued to garner acclaim (and Oscar nominations) in films like I, Tonya.
The Mary Queen of Scots script comes courtesy of Beau Willimon, who knows a thing or two about political intrigue and backstabbing, having created the Netflix series House of Cards. The film also marks the directorial debut of theatre director Josie Rourke. Even though the subject matter may make Mary Queen of Scots sound like the story of two women against each other, Rourke insists it's actually about two women against the world. "They were both, in their own ways, making huge sacrifices to try to operate in this male-dominated world," Rourke told EW. "It's not one against the other. It's both of them against a particular environment that pitted them against each other."
In addition to Ronan and Robbie, Mary Queen of Scots also stars Jack Lowden, Joe Alwyn, Gemma Chan, Martin Compston, Ismael Cordova, Brendan Coyle, Ian Hart, Adrian Lester, James McArdle, with David Tennant, and Guy Pearce. Look for it in select theaters December 7, 2018. And take a gander at the film's gorgeous posters below.
"Mary Queen of Scots" explores the turbulent 
life of the charismatic Mary Stuart (Ronan). Queen of France at 16 and widowed at 18, Mary defies pressure to remarry. Instead, she returns to her native Scotland to reclaim her rightful throne. But Scotland and England fall under the rule of the compelling Elizabeth I (Robbie).  Each young Queen beholds her "sister" in fear and fascination. Rivals in power and in love, and female regents in a masculine world, the two must decide how to play the game of marriage versus independence. Determined to rule as much more than a figurehead, Mary asserts her claim to the English throne, threatening Elizabeth's sovereignty. Betrayal, rebellion, and conspiracies within each court imperil both thrones – and change the course of history.