The Best Kidnapping Movies You've Never Seen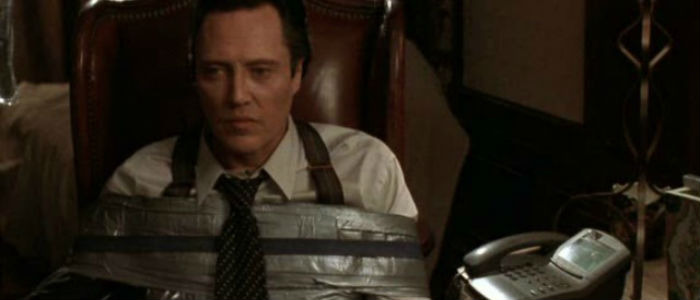 (Welcome to The Best Movies You've Never Seen, a series that takes a look at slightly more obscure, under-the-radar, or simply under-appreciated movies. In this edition, we're stealing your time with a look at good movies about bad abductions.)
There are no "good" abductions, of course, but sometimes you're compelled to use an adjective. It's not fun, but as compulsions go there are far, far worse examples. Like being compelled by force to go with someone who plans on holding you prisoner until your loved ones pay a hefty ransom for your safe return. Kidnappings and abductions are horrifying to consider in the real world, but the trauma, suspense, and terror sure can make for some stellar cinema.
To clarify, we're talking strictly about movies involving kidnappings for ransom, so while Misery (1990) is a brilliant movie (and too well-known for this column anyway), it doesn't fit the category as Annie Wilkes wants no ransom and has no intention of returning Paul Sheldon back to his normal life. Think movies like High and Low (1963), Fargo (1996), and Taken (2009), and then think about the ones that aren't already beloved by you and millions of other movie-lovers around the world.
Keep reading for a look at six good to great movies about kidnappings and abductions that you've probably never seen and that are ripe to steal a little bit of your time.
The Clearing (2004)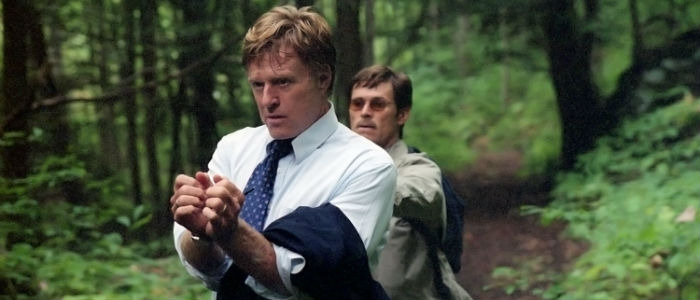 A successful CEO is abducted one morning by a former employee who demands a ransom be paid for his return. As the two men converse, with the CEO trying to earn his freedom through dialogue, his wife works with the FBI to negotiate his safe return. The investigation reveals an ongoing infidelity that she thought her husband had left behind years prior.
This is a terrific and tight little three-hander that doesn't quite get the love it deserves for crafting a smart, adult thriller that plays out in a unique way. The film shifts smoothly between Wayne and his abductor Arnold as they move through a forest en route to a secure hiding place and Wayne's wife Eileen as she frantically works to secure his release while dealing with personal details that leave her questioning their relationship. There's suspense to be found here, but the film succeeds on the strength of its human stories of loss, love, and loneliness as it moves ever closer to an ending that leaves a mark on your heart.
The three are brought to life by some heavy-hitters, including Helen Mirren as the troubled wife, Willem Dafoe as the distressed kidnapper, and Robert Redford as the man who's hurt them both. All three are as fantastic as you'd expect at delivering variable degrees of affection and desperation. Wayne and Eileen's love for each other is clear, and this hurdle in their twilight years becomes a true test for them both while they're forced to be apart. The love story playing out against a possible tragedy makes it all the more poignant, and that in turn adds power to the film's ending.
The Clearing is available to rent on Amazon Video or purchase on DVD.
The Night of the Following Day (1969)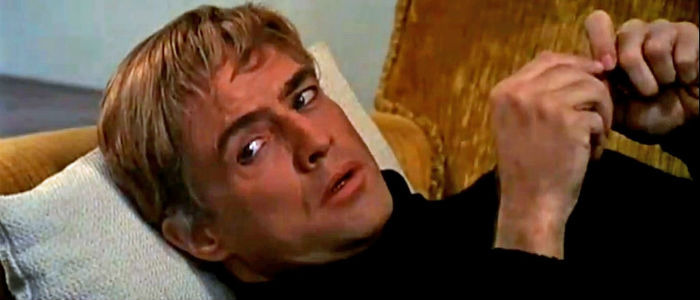 An heiress is abducted after landing in France and taken to a remote beach house where she's held prisoner. The three men and a woman who've kidnapped her work to secure the ransom, but as the hours and days pass, their individual personalities work against their common goal.
No, I don't know why it's not just called Tomorrow Night, but convoluted title aside, it's a solid thriller with a somewhat eclectic cast. Marlon Brando takes the lead as a kidnapper who quickly finds himself growing attached to their charge, and no, I'm not sure what's up with his hair either. The eternally menacing Richard Boone is his far less stable partner in crime who sees his own interest grow lecherous, and Pamela Franklin (The Legend of Hell House) stars as the object of their somewhat different desires. Brando's interesting, Boone's creepy, and Franklin once again reminds you how sad it is that she essentially left feature films behind at the young age of 26.
There's some action to be found here, particularly in the third act as everything goes to hell, but the bulk of the film is focused on the issues arising out of the characters' various interactions. You can see the tensions building early on, and they build to a frenzy of bullets by the end. That said, the ending is a bit of an odd one that seems destined to leave viewers cold or begrudgingly supportive – there's little room for a lukewarm response.
The Night of the Following Day is available to purchase on DVD from Amazon.
Paper Tiger (1975)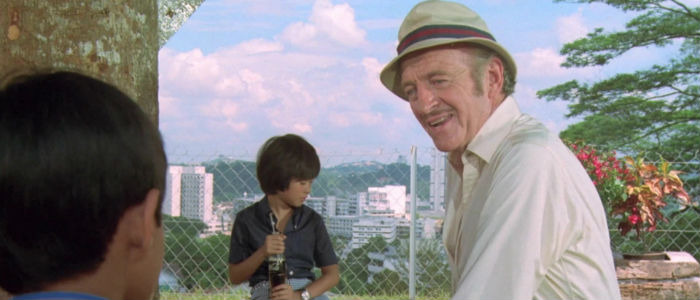 An Englishman is hired to tutor the young son of the Japanese ambassador, and he gets the job in part based on his worldly experience. Those same experiences become conversation fodder as he tells the boy about his numerous missions during the war, meetings with the Queen, and other acts of derring-do, but a problem arises when he and the boy are kidnapped by terrorists – he's been lying about it all.
David Niven has played soldiers, spies, and James Bond himself, and that image emboldens his character's claims of adventure and accomplishment. Watching him build up his lies is good fun at first, but once the truth is revealed, Niven sells the shame equally well. It's a layer of seriousness that, along with the intentions of the political extremists, work to balance the film's sillier side. They do get silly at times, but they also get a bit non-PC as Niven's Major Bradbury comments on blackface and works to help the Japanese boy distinguish his Rs from his Ls.
One of the film's joys is seeing Bradbury's tales come to life via young Koichi's imagination. Ludicrous acts of bravery, battlefield action, and an epic escape all play out as the old man narrates, and the exaggerated set-pieces offer some entertaining laughs along the way. They're how the boy sees his teacher, and once they're kidnapped, it's how he encourages Bradbury to respond. Ando, the child actor, does great work, but it's even more thrilling seeing the legendary Toshirô Mifune (Yojimbo) tackle a contemporary role and display real emotion at the loss and possible reunion of his son. It's a convincing performance, and it works to securely anchor the emotion of the ending.
Paper Tiger is available to rent on Amazon Video or purchase on Blu-ray/DVD.
Rapt (2009)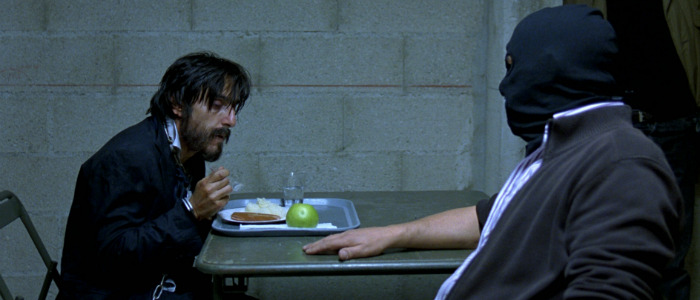 A wealthy industrialist is abducted by armed kidnappers and traumatized by men seeking 50 million Euros for his release. They cut off his finger and mail it to his office along with letters he's forced to write under duress, but as days turn to weeks and his abduction becomes public knowledge, so does his dirty laundry. Gambling debts, infidelity, secret apartments, and more revelations leave his family, business associates, and strangers alike growing less concerned with his well-being.
There are some clear similarities to the first film on this list, but while The Clearing shifts its thrills and revelations into a gut punch of an ending, Rapt is more upfront about the pain its inflicting. It too builds to a powerful and sad denouement, but the bricks in its foundation are laid piece by piece throughout the film. We see the effect the kidnapping has on both the man being held prisoner and on his family (a wife and two teen daughters), and it's an equally draining affair. The film's third act occurs after the abduction ends, but while the immediate danger has subsided the drama only intensifies.
Rapt was nominated for four César Awards – the French Oscar – and all were deserving. It's a sharp, engaging tale brought to life with energy and fierce performances. Yvan Attal is particularly engrossing as the man at the center of it all, and while it would be easier to make the character sympathetic, Attal and the script instead choose to make him human. So human, in fact, that the character and story are loosely based on the very real kidnapping of Édouard-Jean, 3rd Baron Empain in 1978. Many of the details are the same, but the film adds a final hit of its own that, hopefully for the Baron, isn't actually based in truth.
Rapt is available to rent on Amazon Video.
Savannah Smiles (1982)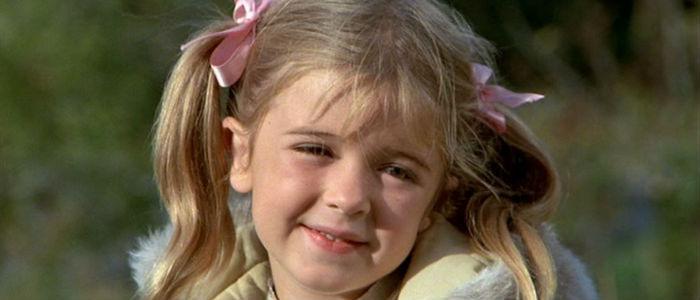 A young girl runs away from home after deciding that her parents just don't give a damn, but when Savannah hides out in the backseat of a couple of simple crooks, she accidentally gets the pair suspected of kidnapping. Thinking that if they're going to be suspected they may as well commit the actual crime, the duo ask for a ransom payment. Finding Savannah in their car was a surprise, but falling in love with the girl's joy and innocence was something altogether unexpected.
This utterly delightful film was an HBO staple back in the day that I enjoyed endlessly for its charms and simple message. Having re-watched it recently, I can confirm that I'm still a fan of simplicity when done right. Two thieves, who are played by unfamiliar faces but who you could easily see played by the likes of Don Knotts and Tim Conway, move from wanting to leave her on a corner to wanting to make some cash off her return to needing to see her safely back home, and it's as warm-hearted a progression as any character's ever endured. It's a small movie, but it's also the biggest hug you're likely to feel all year.
A big part of its success comes in the performance of young Bridgette Andersen as Savannah. She's cute and funny without being precocious, and while too many child actors build a wall with their wooden acting, she delivers a performance that invites you in and leaves you falling for her big eyes and kind heart and hoping for the reunion promised at the film's end. The tragedy, though, comes years later in the real world, when you discover that while the two actors who played the faux-kidnappers are still kicking, young Andersen died of an overdose at the age of 21.
Savannah Smiles is available to rent on Amazon Video or purchase on Blu-ray/DVD.
Whisper (2007)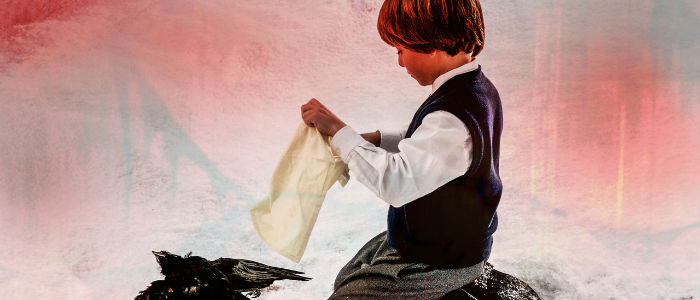 Four criminals kidnap a young boy in the hopes of a quick payday, but they discover too late they've taken on more than they've bargained for. The mysterious figure bankrolling the abduction complicates things, but the bigger problem is the boy's apparent familiarity with the dark side.
If the plot sounds familiar, it may be because you've watched the more recent film The House on Willow Street, but this decade older title is the better of the two for a couple reasons. First up is the horror element itself, which adds an Omen-like feel to the kidnapping thriller even as it slowly shifts that description a bit too. Once the details come clear, our expectations fall in line, but where it goes with its ending is far removed from lessons learned having watched hundreds of horror movies over the years. It's a refreshing change, and it lifts up the terrors that precede it.
And second? Look at this cast! The three main kidnappers are played by Joel Edgerton, Josh Holloway, and Michael Rooker, and all make for compelling figures tossed into a supernatural scenario. If you still need more there are some solid sequences involving wolves, a shifting wall mural of doom, and some solidly attractive exterior shots featuring Canada's wintry landscape. It's a good diversion, and sometimes that's all you really need.
Whisper is available to rent on Amazon Video or purchase on DVD.